Ahead of President Barack Obama's address to a cybersecurity summit in California Friday, the White House announced the establishment of Cyber Threat Intelligence Integration Center.
On Monday, the Newsweek twitter account was hacked by a pro-Islamic State group. In recent months, large companies such as Sony and Anthem became victims of hacking. Previously, customer data at Home Depot and Target was compromised because of cyber attacks. Also, last month, the twitter account for U.S. Central Command was hacked into.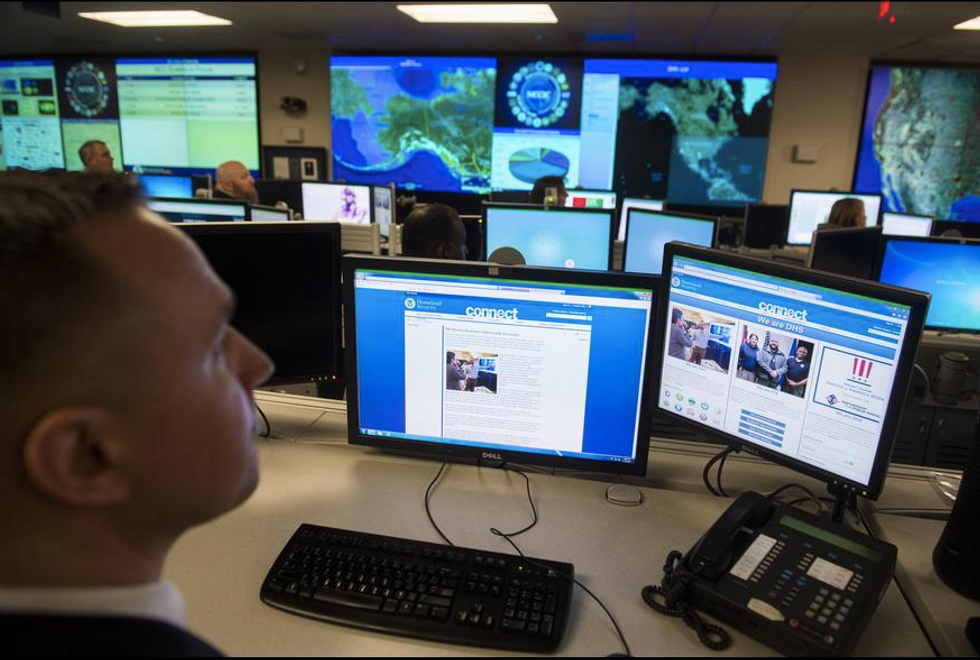 Staff members sit at their work stations at the National Cybersecurity and Communications Integration Center in Arlington, Virginia, January 13, 2015. US President Barack Obama visited the facility to talk about cyber security. (AFP Photo / Saul Loeb)
White House homeland security and counter terrorism adviser Lisa Monaco said that the model long used for fighting terrorism should be applied to cyberterrorism, using all the tools available, such as military, intelligence, diplomacy and economic clout.
"The threat is becoming more diverse, more sophisticated and more dangerous and I worry that attacks like the one on Sony pictures will increasingly become the norm unless we adapt quickly and take a comprehensive approach," Monaco said a speech Tuesday announcing the agency.
"Those who would do us harm need to know they will be found and they will be held to account," she added. "In the cyber context, we need to share threat information more broadly and to coordinate our actions."
The FBI, CIA, National Security Agency, the Department of Homeland Security are among the federal agencies that already deal with cybersecurity matters. The new agency would provide a hub for the entire federal government to deal with.
The CTIIC will aim for "seamless intelligence flows among centers, including those responsible for sharing with the private sector," an administration official said, according to Reuters.
"No existing agency has the responsibility for performing these functions, so we need these gaps to be filled to help the federal government meet its responsibilities in cybersecurity," the official said.
Last month, Obama called for legislation to give liability protection to companies if they provide information quickly to the government about a cyber attack.
—