A news crew confronted a New York pizza delivery man this week after the individual was caught on surveillance footage urinating in an elevator while on the job.
Video shows a Coppola Pizza delivery man, identified only as Vinnie, walk into the elevator, place the food on the ground and then begin to urinate.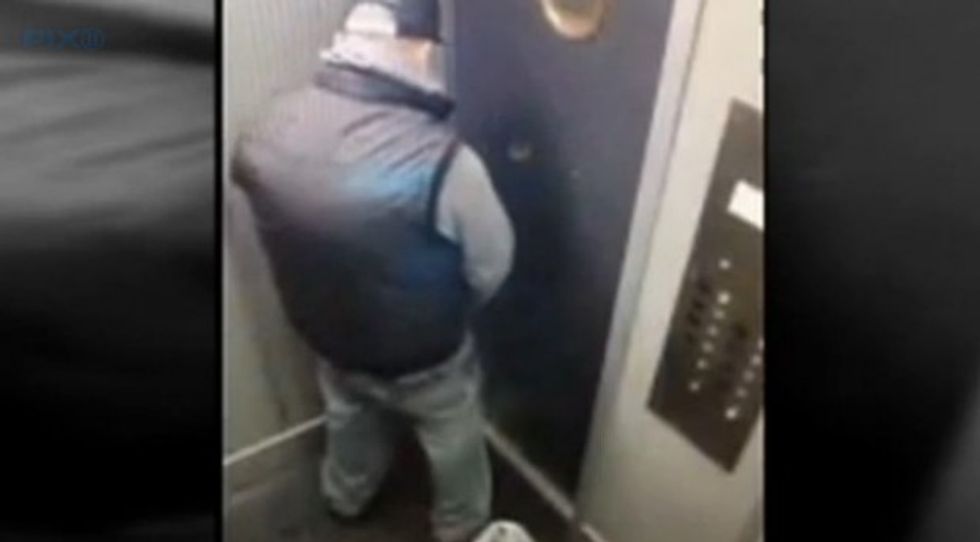 Vinnie the pizza delivery man was caught urinating in a New York elevator while on the job. (Image source: WPIX-TV)
The dirty deed was captured on footage and brought to the attention of WPIX-TV by property manager Lenny Rintel after cops told him they were unable to do anything about it.
"We have a 130 cameras and we see what's going on," he told the New York City outlet, adding, "It's not so nice when someone just stand there and pisses."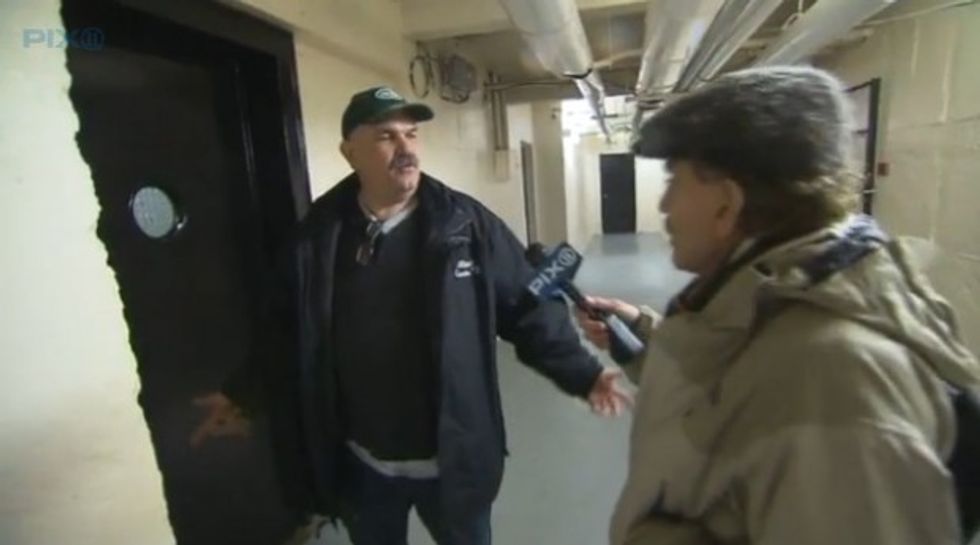 Lenny Rintel contacted WPIX-TV after police said they could not help him bring a pizza delivery man who urinated in his property's apartment to justice. (Image source: WPIX-TV)
When the WPIX news crew went into the restaurant, Vinnie initially hid in the kitchen and the manager attempted to deny that it was actually him.
Eventually, however, the delivery man came out and owned up for his actions.
"I apologize. I apologie to you," he told Rintel.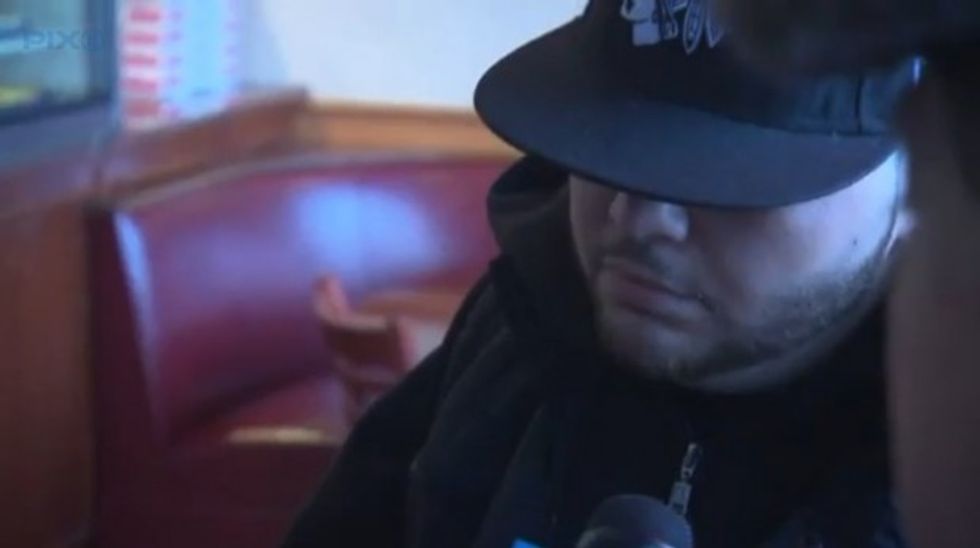 After hiding in the kitchen, Vinnie finally came out and apologized to the property manager for urinating in his apartment's elevator. (Image source: WPIX-TV)
After the news crew and Rintel left the pizza place, the property manager was asked if he was satisfied by the way the restaurant handled the situation.
"I think the kid maybe learned a really strong lesson," he said. "Maybe it won't happen again."
—
Follow Oliver Darcy (@oliverdarcy) on Twitter