The Senate Judiciary Committee on Thursday delayed a vote on President Barack Obama's pick to the be the next attorney general, amid claims from Democrats that Republicans are delaying that vote because the nominee is a woman.
The committee met to consider several nominees on Thursday, but Chairman Chuck Grassley (R-Iowa) said he still has questions he wants Lynch to answer. That prompted Democrats to charge that Lynch is facing a "double standard," and some said it's because she's a woman.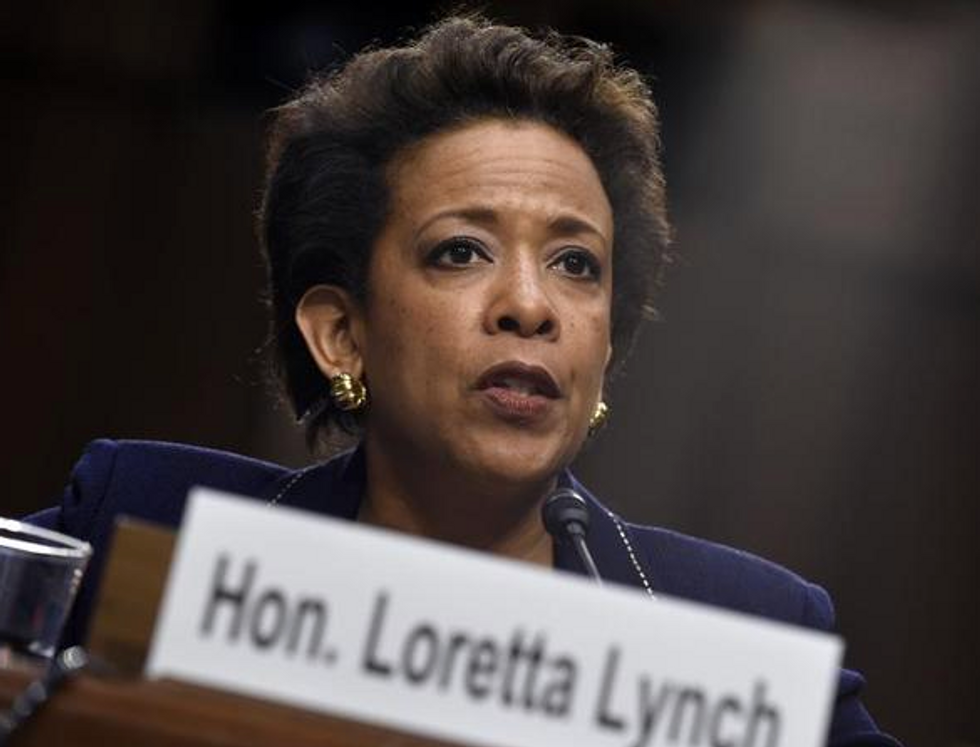 Republicans have delayed a committee vote on the nomination of Loretta Lynch to be the next attorney general, prompting some Democrats to claims she is being delayed because she's a woman. Image: AP Photo/Susan Walsh
"I guess because she's a woman, what I kind of object to, is that she is singled out," said Sen. Dianne Feinstein (D-Calif.).
Feinstein argued that the last several attorneys general faced delays that never exceeded 90 days, and that Lynch has now been denied a vote for nearly 100 days. Because the Senate is out next week, it will be at least 107 days until she gets that vote.
"Clearly, she has been treated differently, and I guess that's what I object to," Feinstein said.
Sen. Pat Leahy (D-Vt.) said that while some Republicans have said Lynch's answers aren't good enough so far, that never stopped Republicans from support prior attorneys general.
"Now when she is given similar answers, oh my gosh, listen to this woman, how can she possibly give us an answer like that," Leahy said. "This on the face of it is such a double standard, that I thought I should say something."
But several Republicans rejected the idea that they are blocking her vote because of sexism. Sen. Orrin Hatch (R-Utah) said he plans to support Lynch, and defended the right of Grassley and other Republicans to ask followup questions of Lynch before she gets a vote.
"I would like to see him satisfied, because hopefully in my view he can support this nominee," Hatch said of Grassley.
Several Republicans also noted that most of the 90+ days that Lynch has not received a vote in committee took place when Democrats were still in charge, just before Congress flipped to GOP control. They said that transition to a new Congress accounts for most of the delay.
For example, Sen. Thom Tillis (R-N.C.) said he's only been on the committee for 36 days, and said the clock should start ticking on Lynch's nomination from the day all new members were present.
Senate Majority Whip John Cornyn (R-Texas) said Democrats were living in an "alternate reality" by blaming the delays on sexism.
"Today, our distinguished ranking member saying there's some kind of double standard in exercising a right conferred by our own committee rules, a right exercised by our Democratic friends when they were the minority," Cornyn said in response to Leahy's comments. "I mean, this is a case of faux outrage if I ever saw one."
And Sen. David Vitter (R-La.) said he also has questions about Lynch's role in a settlement involving a major financial institution that may demand criminal charges, but only resulted in fines.
Lynch is generally seen as a competent AG pick, although many Republicans are expected to oppose her because she supports Obama's executive action on immigration. Despite her position on that issue, Senate Republicans are expected to eventually give her a vote, and she's expected to be confirmed.