Lisa Angerstig is originally from Texas, but spent the last 15 years in Sweden, where she has home-schooled her children.
"Your sons are having a hard time adjusting now on not having to look over their shoulder to see if they're going to be arrested, correct?" Glenn Beck asked her on his television program Thursday during a special on home schooling. "The crime that you were committing over in Sweden was...?"
"Home schooling," she responded. "At first it was legal. ... Then the election came and conservatives came in. We thought we would actually have a greater opportunity to expand home schooling. There were only maybe 100 families in the whole country out of 9 million that were home schooling. And we soon found out after the election that it was going to go not just the other way, but very, very south."
Angerstig said that "very quickly it was not technically illegal, but permission was denied, denied, denied, denied for people who had been home schooling for ten years or longer, and that's what happened to us."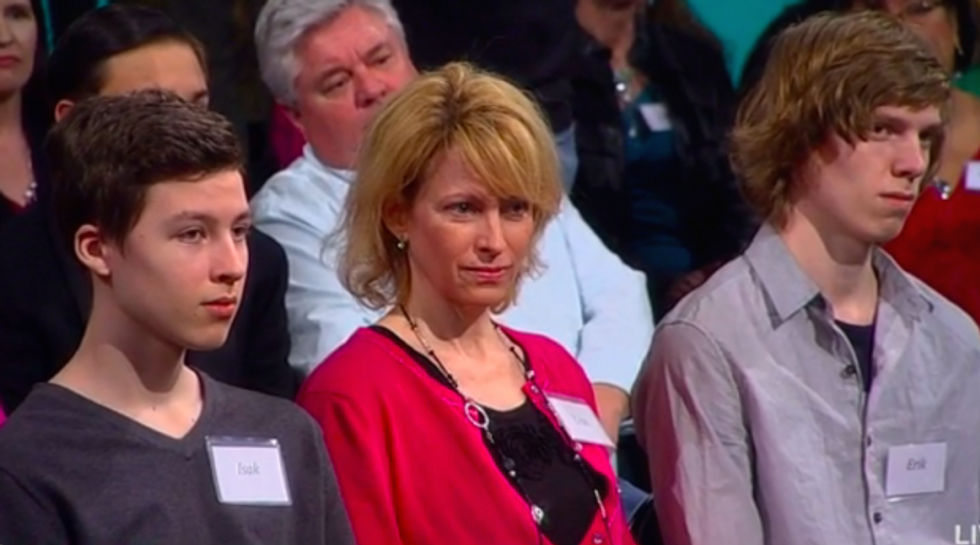 Lisa Angerstig appears on The Glenn Beck Program Feb. 12, 2015. (Photo: TheBlaze TV)
Angerstig said the Home School Legal Defense Association took up her family's case, taking it through three courts in Sweden and up the EU court, but they did not win.
"As it stands right now, Sweden has the honor of saying that they are the only country that is a democratic country that has made home schooling illegal," she said, noting that while Germany has strict home schooling laws, they were implemented in the times of fascism.
"It's a cradle-to-grave society," Angerstig said of Sweden. "I do love many things about the country -- I'm not going to bash everything. But the political system ... steps into the rights of the family."
Angerstig referenced recent cases where children have been taken away from their parents for "no reason" over home schooling.
"One of the things I've learned, because I've watched both cultures all the way through ... one of the biggest things is that the more socialism encroaches on you in society ... the less [people] think for themselves," she warned.
"It is all about keeping the love of learning alive," she added. "That love that doesn't stop at 18 or 19, that makes the most amazing entrepreneurs. If you don't have that, that's the back-bone of American culture."
[mlbvideo content_id=37231379]
The full episode of The Glenn Beck Program, along with many other live-streaming shows and thousands of hours of on-demand content, is available on just about any digital device. Click here to watch every Glenn Beck episode from the past 30 days for just $1!