Rep. Mark Meadows (R-N.C.) proposed legislation on Wednesday that would prohibit all federal employees from watching pornography on government computers.
His bill, the Eliminating Pornography from Agencies Act, is a response to a report last year that said an Environmental Protection Agency official admitted to watching up to six hours of pornography each day while at "work." Meadows noted that this official hasn't been fired yet.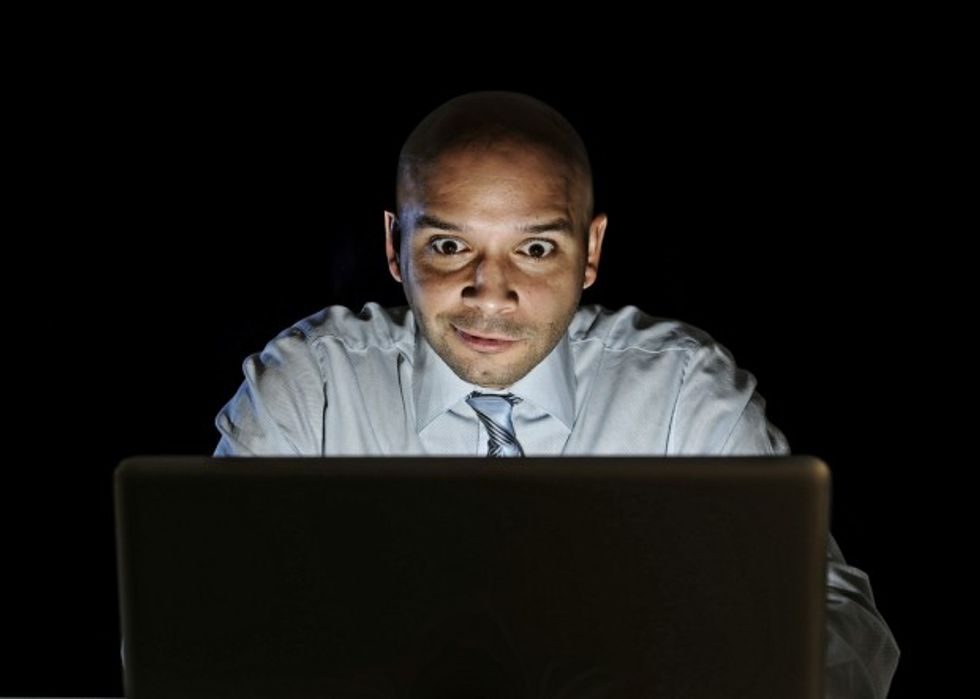 A House Republican has a bill that would formally prohibit federal workers from watching pornography at work. Image: Shutterstock
The EPA's Office of Inspector General released a report saying that the EPA official admitted that he mostly looked at pornography all day. The report said the official was watching porn even when OIG agents met him to talk about his porn-watching habits.
Rep. Jason Chaffetz (R-Utah) said the employee's work habits had been this way for years, and railed that he had yet to be fired. "Fire him! What's the question?" he asked in frustration.
Meadows' bill would try to stop that by making it clear throughout all federal agencies that employees shouldn't be spending their work days watching smut.
"It's appalling that it requires an act of Congress to ensure that federal agencies block access to these sites," Meadows said.
"While there are rules in place at most agencies to ban this kind of unprofessional and potentially hostile workplace behavior, it continues to take place," he added. "There is absolutely no excuse for federal employees to be viewing and downloading pornographic materials on the taxpayers' dime."
It's appalling that it requires an act of Congress to ensure that federal agencies block access to porn sites: http://t.co/iE817d8670 2/2

— Mark Meadows (@RepMarkMeadows) February 11, 2015
He said downloading pornography also poses a security risk to all federal agencies, and said his bill would make sure federal workers have a "comfortable, safe work environment," although clearly not as comfortable as some might like.
Meadows introduced similar legislation late in the last Congress, but it went nowhere in the House, and had no cosponsors.