An advertising firm sent a very public message to Kanye West Thursday, as the rapper performed at an outdoor concert in New York City.
PNYC welcomes @KanyeWest to Flatiron for his performance tonight. http://t.co/t2bLVIUN6s #nba #allstarweekend pic.twitter.com/JNZVX5idFK

— PNYC (@pnycagency) February 12, 2015
PNYC, located next to the park West hosted his concert, displayed a sign through their windows that said "Beck!" while the rapper performed.
West said Sunday that musical artist Beck should have given his album of the year Grammy award to Beyonce.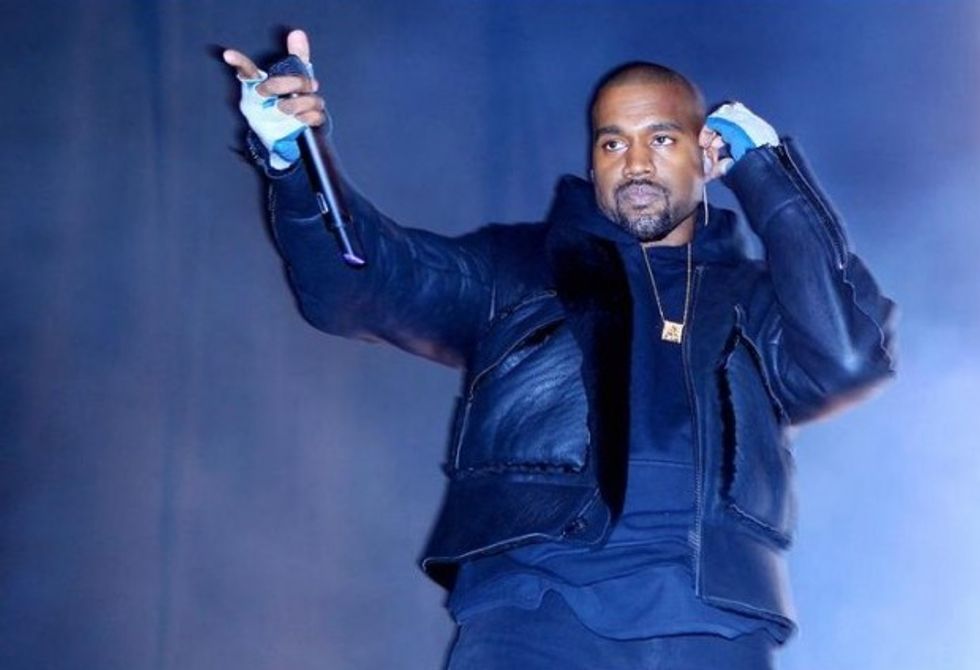 This image released by Starpix shows Kanye West performing at the first annual Roc City Classic in New York's Flatiron District on Thursday, Feb. 12, 2015. (AP Photo/Starpix, Dave Allocca)
The advertising executives told the Gothamist they are an agency "actively researching the effects of Out of Home advertising.
"We found out Kanye was playing outside of our building and we wanted to make a point about being in the right place at the right time with the right message and how that can be amplified through digital channels. And... don't f*** with Beck," they reportedly said.
—
Follow Oliver Darcy (@oliverdarcy) on Twitter