On the same day President Barack Obama is speaking at a cybersecurity summit at Stanford University, the White House's website appears to be having some problems of its own.
If you go to whitehouse.gov over HTTP, it appears as normal. But if you try to pull up the page over HTTPS, you won't get very far.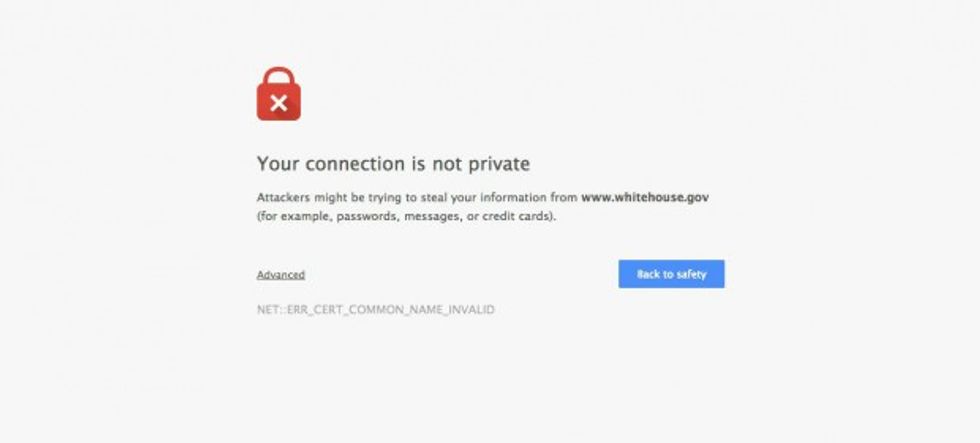 Image source: https:www.WhiteHouse.gov
That's because the White House seems to have failed to renew its security certificate, which is needed for pages to be displayed to users over HTTPS. The process is a way to verify that users are visiting websites that actually belong to whom they think the pages belong to.
Instead, users currently see the warning, "your connection is not private" and the caution that "attackers might be trying to steal your information from www.whitehouse.gov (for example, passwords, messages, or credit cards)."
Healthcare.gov appears to be OK.
(H/T: The Verge)