Dozens and dozens of House Republicans on Friday called on Senate Democrats to allow a vote on a Department of Homeland Security spending bill, and said Democrats would be blamed if they hold their position and force a DHS shutdown.
In a letter to Senate Majority Leader Harry Reid (D-Nev.), 170 Republicans said they realize Democrats oppose language in the bill to defund President Barack Obama's immigration plans. But they said Democrats need to allow the bill to move nonetheless, and said the Democratic strategy could put the nation's security at risk.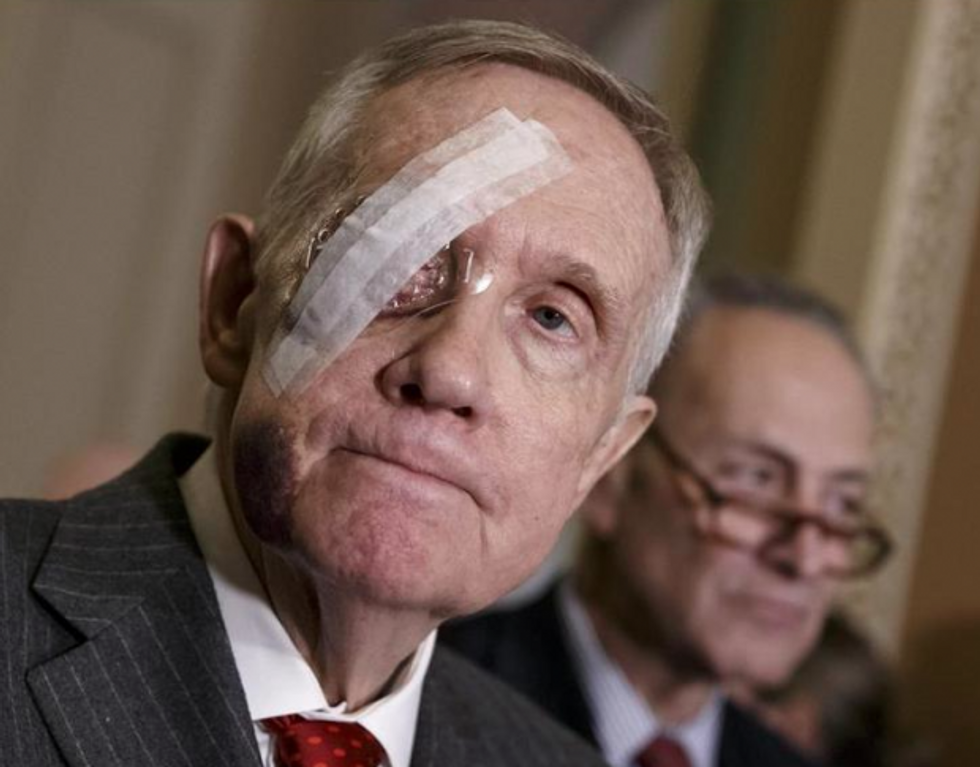 House Republicans wrote Senate Majority Leader Harry Reid (D-Nev.) Friday to say it's 'utterly appalling' that Democrats are blocking a vote on a bill to fund the Department of Homeland Security. Image: AP Photo/J. Scott Applewhite
"It is utterly appalling that you and other Senate Democrats believe that protecting the president's unconstitutional actions is more important than funding a department tasked with keeping Americans safe," they wrote.
The letter said the House bill not only funds DHS, but it also defunds Obama's immigration program that one poll said 57 percent of registered voters also want to block.
"For the sake of our nation, our two bodies must stand together on a bipartisan basis," the wrote. "But in order to do this, the Senate Democrat caucus must cease to play politics with the Constitution."
"You must end your filibuster of the House-passed bill and allow it to proceed to the floor for consideration," they warned. "History will record our actions and how we honor the trust placed in all of us by the American people."
Rep. Bob Goodlatte (R-Va.), who organized the letter, said 170 names were added after just one day of trying to gather signatures. Read the letter here: