A college student who claimed she was threatened by a gunman on campus — adding that it may have been because she's Muslim — admitted to police that she lied about the whole thing, the Dallas Morning News reported.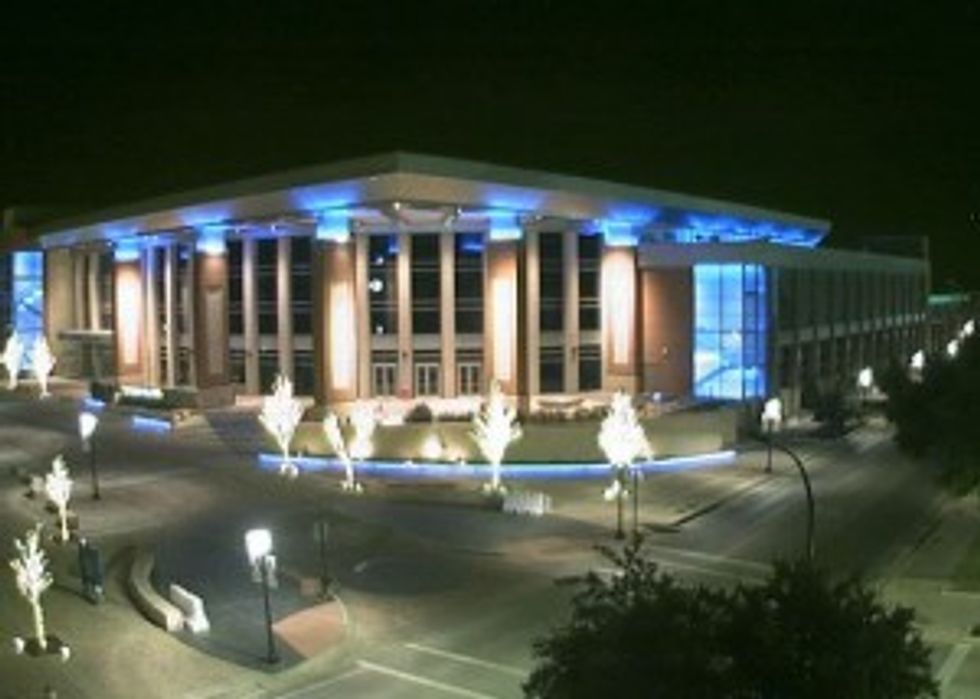 College Park Center at University of Texas-Arlington (Image source: UT-A website)
The University of Texas-Arlington student told police she wasn't at school Wednesday, which is when she claimed the man driving a white Ford pickup with a Texas flag on the antenna made the threat, the paper added.
More from the Morning News:
The university had issued an alert Friday that the student told police she had been followed six miles by a man in a pickup before she reached the campus. She had reported that when she parked at the university, the man threatened her and pointed a gun at her before he left.
The student, who's name hasn't been released, posted on social media the reference about being a Muslim as a reason for the incident; she also noted the recent killings of three Muslim students in Chapel Hill, N.C. in a Facebook post, the Morning News reported.
Here's what else was said about the reported gunman, according to earlier posts by the Morning News:
When the student parked her car about 9:15 a.m. in Lot 49 at South Cooper and West Mitchell streets, she said, the suspect got out of his truck, yelled a threat and pointed a gun at her. Afterward, the man left the scene.

The suspect was described as a white man in his mid-30s wearing a camouflage baseball cap, a short-sleeve blue shirt and bluejeans. He also wore a black bracelet and a wooden bead bracelet on one wrist.
It's wasn't clear Friday night if the student would be charged with filing a false police report, the Morning News said, adding that the student couldn't be reached for comment.
(H/T: Weasel Zippers; The Daily Caller)
—
Follow Dave Urbanski (@DaveVUrbanski) on Twitter