LONDON (AP) — The former chairman of HSBC, Britain's biggest bank, is leaving a group that lobbies for the financial services industry amid political fallout from allegations that the bank helped wealthy clients evade taxes.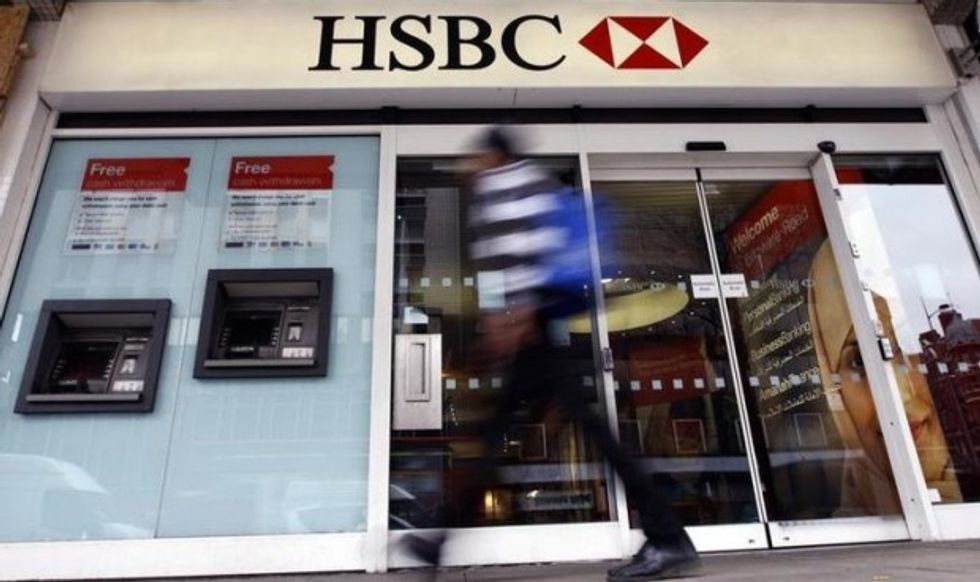 In this Feb. 27, 2012 file photo, a pedestrian passes a branch of HSBC bank in London. The chair of parliaments Public Accounts Committee says the former chief of HSBC must face serious questions after once-secret papers outlined how the bank helped the wealthy dodge taxes. Margaret Hodge told the BBC on Monday, Feb. 9, 2015 that Stephen Green, HSBC's former CEO, was either "asleep at the wheel, or he did know and he was therefore involved in dodgy tax practices." (AP Photo/Kirsty Wigglesworth, File)
Stephen Green resigned as chairman of TheCityUK's advisory council Saturday after leaked documents showed that HSBC's Swiss private bank in some cases facilitated illegal activities. Green, who became a government trade minister after he left HSBC, has declined to comment.
His resignation from TheCityUK comes after a week in which the tax scandal took on decidedly political overtones. The opposition Labour Party has pressed the government to explain whether Green was asked about the tax issue before he became a minister.
The lobby group says Green left because he "doesn't want to damage the effectiveness of TheCityUK."