Benjamin Weinthal, a European correspondent for the Jerusalem Post, said Monday that "there is a genocide unfolding in the Middle East" and Christians are being "eliminated."
"I've been reporting on Christians in the Middle East for many years now, and the persecution has increased dramatically," Weinthal said on The Glenn Beck Program. "They don't have their own sovereign state like Israel, the only country in the region where there's actually been a growth in the Christian population."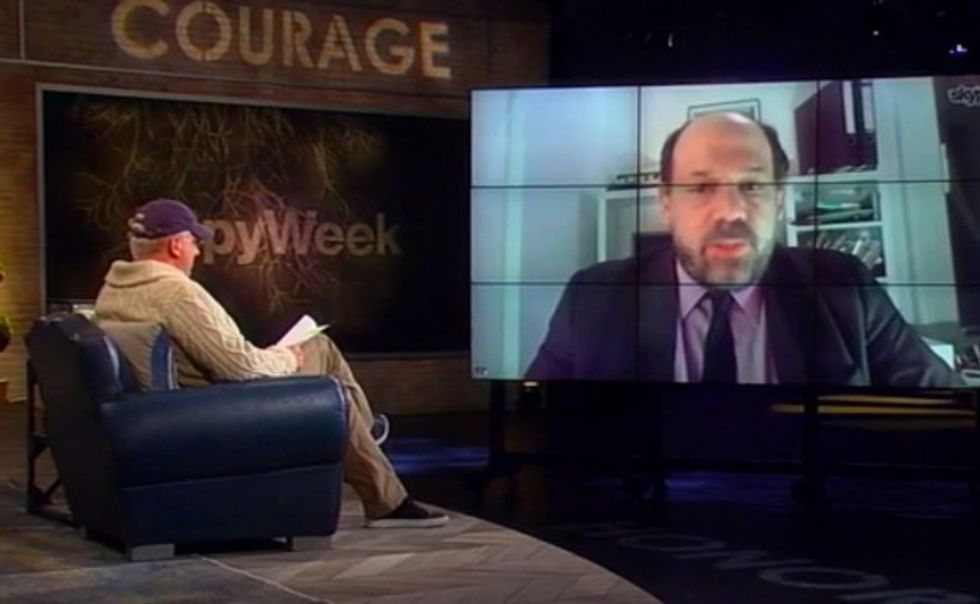 Benjamin Weinthal appears on The Glenn Beck Program Feb. 16, 2015. (Photo: TheBlaze TV)
Weinthal's comments came shortly after the Islamic State beheaded 21 Egyptian Christians in Libya and released the video of their horrific acts.
"It's one horror after the next, but the west simply fails to internalize what's unfolding in the Middle East, not only in Libya but Iran ... in Syria and Iraq," Weinthal said. "There's no counter-movement right now to tackle this problem."
The Jerusalem Post correspondent lamented the "paucity right now of leadership" to confront radical Islam, and added that he was "reluctant" to say the Obama administration is going to internalize the threat and "develop a real strategy" to defeat it.
Watch the complete interview below.
[mlbvideo content_id=37282883]
The full episode of The Glenn Beck Program, along with many other live-streaming shows and thousands of hours of on-demand content, is available on just about any digital device. Click here to watch every Glenn Beck episode from the past 30 days for just $1!