Sen. Jeff Sessions (R-Ala.) on Monday released an updated listing of every Obama administration effort to work around Congress on immigration, and other events over the last six years that have contributed to weaker enforcement of immigration laws.
Sessions last released this list in May 2014, when it was about 24 pages long. But the list has since doubled in size and is now a 50-page compendium of everything that Sessions and many other congressional Republicans are trying to fight.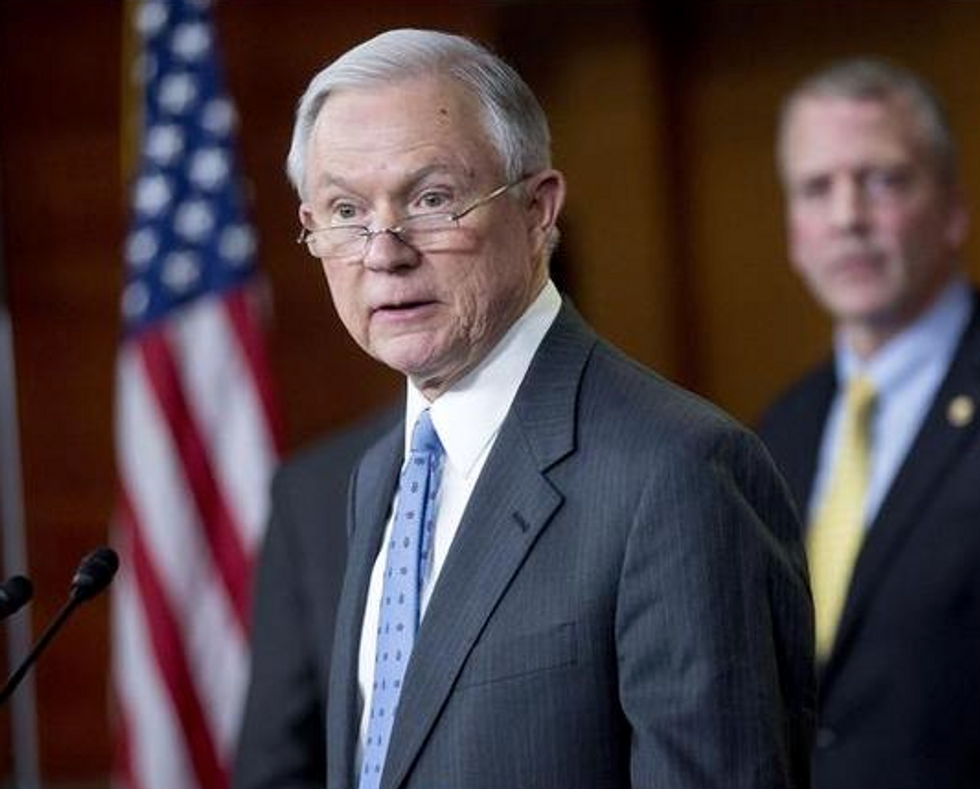 Sen. Jeff Sessions (R-Ala.) on Monday released an updated catalogue of Obama administration efforts to ease U.S. immigration rules. Image: Bloomberg/Bloomberg via Getty Images
Picking up in July, the list noted reports indicating that deportations have fallen since President Barack Obama took office, and that some border agents are doing tasks other than patrolling the border.
The list noted that in August, the Department of Education released a fact sheet saying that states must give all children, "regardless of immigration status," access to public education.
In October, U.S. Citizenship and Immigration Services ordered materials to make 34 million green cards over the next half decade, a ramping up that seemed to foreshadow Obama's attempt to give legal status to millions of illegal immigrants. At the time, White House spokesman Josh Earnest said "this is crazy" when asked about the order.
And in November, of course, Obama finally did propose a plan to protect several million illegal immigrants from deportation, and allow them to work. Congressional Republicans are in the midst of trying to block that plan, by passing a Department of Homeland Security spending bill that defunds Obama's action.
Read all of Sessions' catalogue here: