Glenn Beck on Tuesday said the "real goal" of the upcoming FCC vote on net neutrality is to control the flow of information over the Internet.
"It's minorly about taxes. They'll come after you with taxes on everything," Beck said on his radio program. "But this is truly about control. ... They've tried to take away your guns. They're trying to take away your voice. They need control of the Internet."
Beck said proponents of net neutrality are describing it as a way to implement "Internet fairness," but that is "bull crap."
"[It] is nothing more than a play for the federal government to be able to clamp down on the Internet," Beck said. "Like all innovation, the Internet wasn't created by the government, and the government has no power to control it."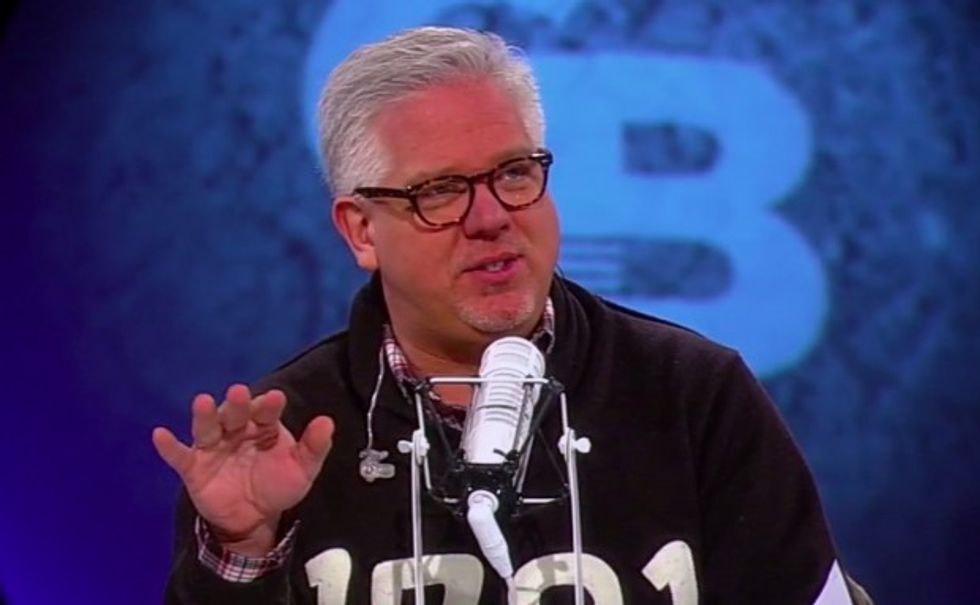 Glenn Beck speaks on his radio program Feb. 17, 2015. (Photo: TheBlaze TV)
Beck said he was shocked by how many people are supporting net neutrality, and suspected it was because they don't truly understand it.
"We're talking about a sewer," Beck analogized. "You're on a regular street, and everybody is using sewers the way everybody uses sewers. But then a giant hotel comes in and it's packed all the time. And those little, teeny pipes that were there made for your one-family home ... are not big enough to handle all of the sewage that is coming from that hotel."
Beck said companies like Netflix are the hotel in the analogy, and they are signing on to support net neutrality because they don't want to pay more for the disproportionate amount of bandwidth they are using. The result of the vote though, Beck said, could have a profound impact on the average individual's access to a free and open Internet.
"You want a Department of the Internet like we have a Department of the Interior and we have a Department of Internal Revenue Service?" Beck asked. "This is it. You like your health care? You couldn't keep your health care. You like your Internet?"
"Do you think Glenn Beck could have gotten a license to start a news channel or a news site?" Beck added. "Do you think Matt Drudge could have? Do you think Andrew Breitbart could have? ... You've heard these discussions many times before from people like Hillary Clinton. Who are the 'real' journalists? These citizens reporters, these bloggers, [will be] a thing of the past because you're not a 'real' journalist."
And Beck said the risk is not just for those in the news industry. He spoke with a caller, identified as Jake in Montana, who said he runs a small Internet company and is concerned that net neutrality will put him out of business. If the government tries to control what his company charges and they begin operating "underwater," Jake said they won't be able to stay in business, and that means fewer people in rural areas can get high-speed Internet.
"The only media they're not in control of is the Internet. Please let your voice be heard," Beck concluded. "Please sign the petition at the FCC and say no to net neutrality. Find out all the information at GlennBeck.com."
[mlbvideo content_id=37380583]
The full episode of The Glenn Beck Program, along with many other live-streaming shows and thousands of hours of on-demand content, is available on just about any digital device. Click here to watch every Glenn Beck episode from the past 30 days for just $1!