"Momma, stop the car," Tommy suddenly exclaimed.
Confused by her son's request, Teresa Adams said she became "scared" of what might be going on.
"What's wrong?" she asked.
Her son's reply would soon make the mother cry tears of pride.
"There's an older man with a walker shoveling snow — I'll help him out," Tommy said.
And so the Nottoway High School senior exited the car and offered to take over the for the elderly man, an offer the man gladly accepted. It reportedly took Tommy 15 minutes to clear the heavy snow from the man's driveway in Nottoway County, Virginia.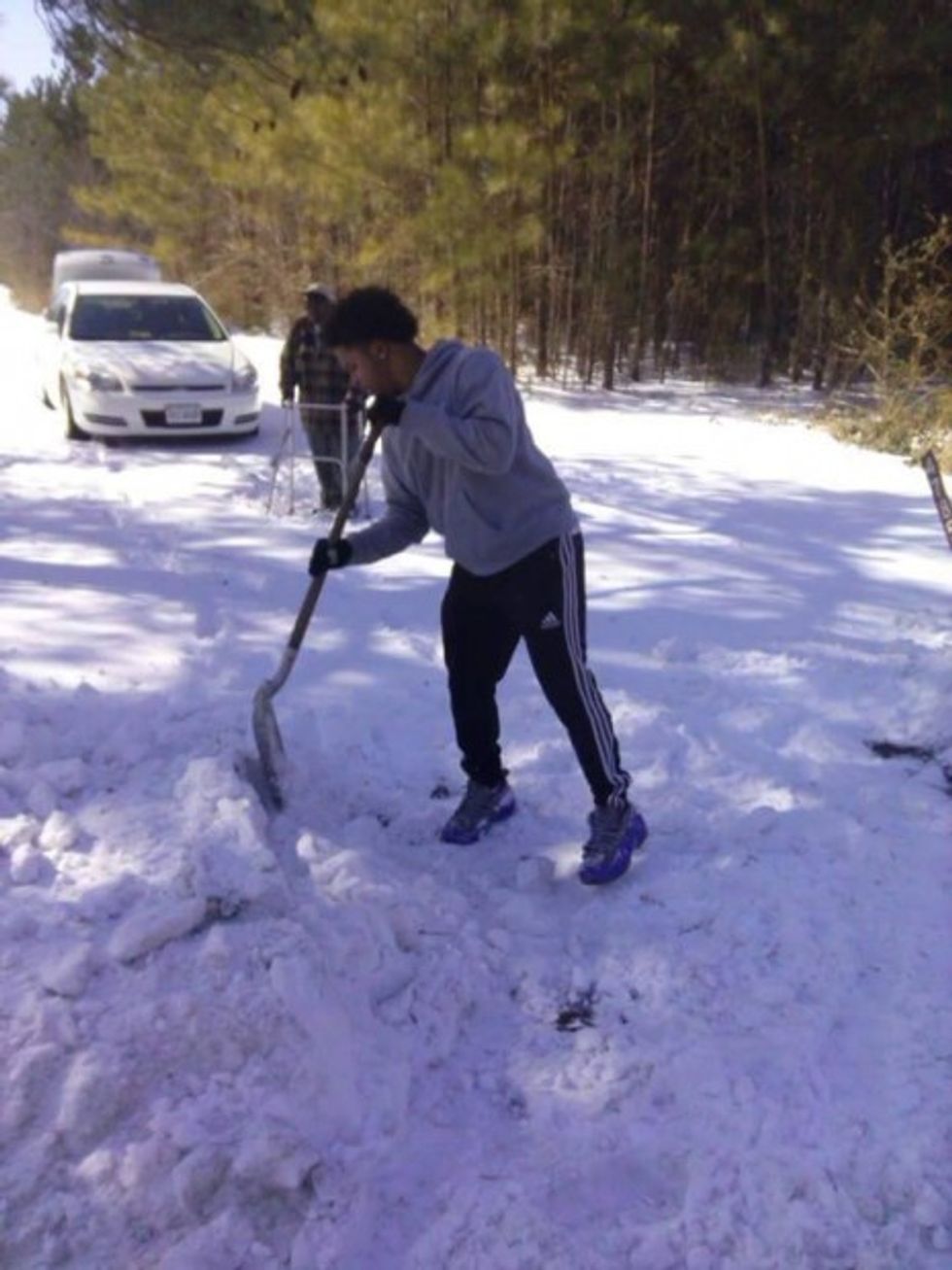 Credit: Teresa Adams/Facebook
Teresa would later tell WTVR-TV about her son's inspiring act and upload the above photo on the news station's Facebook page.
"I was so proud, I started to cry," the mother said.
Tommy will likely always remember what the older man said to him: "God bless you, the world needs more people like you." As for the high school student, he said he tries to help the elderly whenever he can because he realizes "one day I may need help too."
Well done, Tommy.
Read WTVR-TV's entire report here.
---