While a ring finger might say something about a person's propensity for promiscuity, it might also help predict how a man will behave in other situations.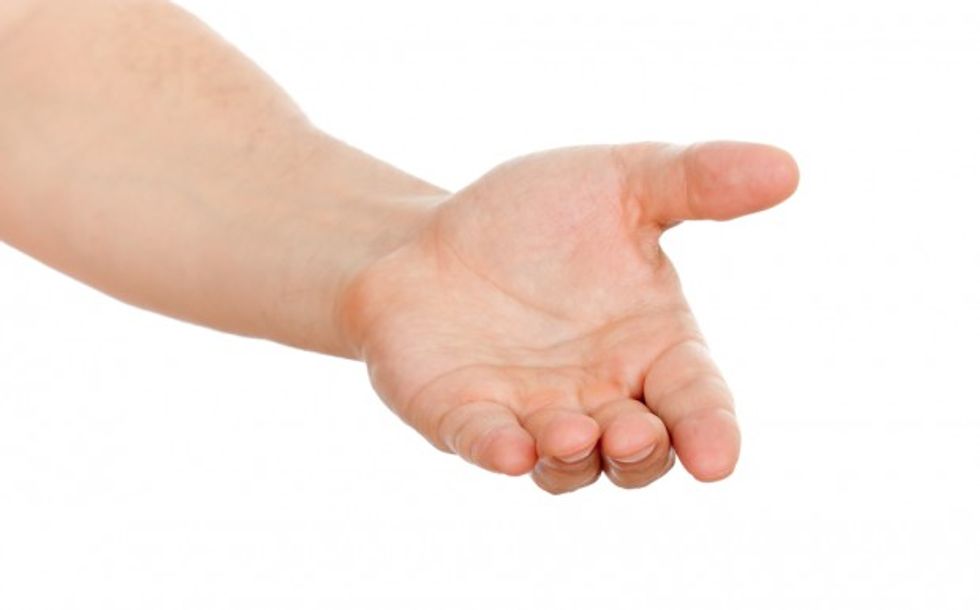 Previous studies have linked the length of a person's ring finger and index fingers to their likelihood to be promiscuous. Now a new study suggests these fingers can also help predict how a man might behave in certain situations. (Photo credit: Shutterstock)
A more recent study out of McGill University suggests that the anatomy of a man's hand can reveal more about how he'll treat a lady -- and his colleagues for that matter.
The research published in the journal Personality and Individual Differences suggests that one can estimate a baby's exposure in the womb to hormones, like testosterone, by dividing the length of the index finger by the ring finger. A smaller "digit ratio" means the baby was likely exposed to more male hormones.
What the study found when looking at men in certain situations and evaluating their finger lengths was those with a smaller digit ratio seem to be kinder.
"When with women, men with smaller ratios were more likely to listen attentively, smile and laugh, compromise or compliment the other person," Debbie Moskowitz, lead author of the study, said in a statement.
The study had participants record their behavior in various events and found that men, in general, were "more agreeable" when interacting with women rather than men. They were even more agreeable if they had a smaller digit ratio though. The study stated that the digit ratio did not seem to have an association with behavior in women.
"Our research suggests they have more harmonious relationships with women; these behaviors support the formation and maintenance of relationships with women," Moskowitz said of men with longer ring fingers and shorter index fingers. "This might explain why they have more children on average."
Earlier this month, similar research suggested that the length of the index finger compared to the ring finger could help predict if a person were more likely to be promiscuous. McGill's more recent study was the first of its kind to show how finger lengths could impact how man behaves with a person depending on their sex, according to the university's news release.
Going forward, the study authors think their findings could springboard further research in male dominance.
(H/T: Daily Mail)