The Justice Department is expected to announce shortly that it won't charge the Ferguson, Missouri, police officer who shot and killed Michael Brown last year, but is also expected to pressure the Ferguson Police Department to make changes to eliminate its discriminatory practices.
The department launched probes into Officer Darren Wilson and the entire police department after Brown was shot, an event that also triggered riots in Missouri last year.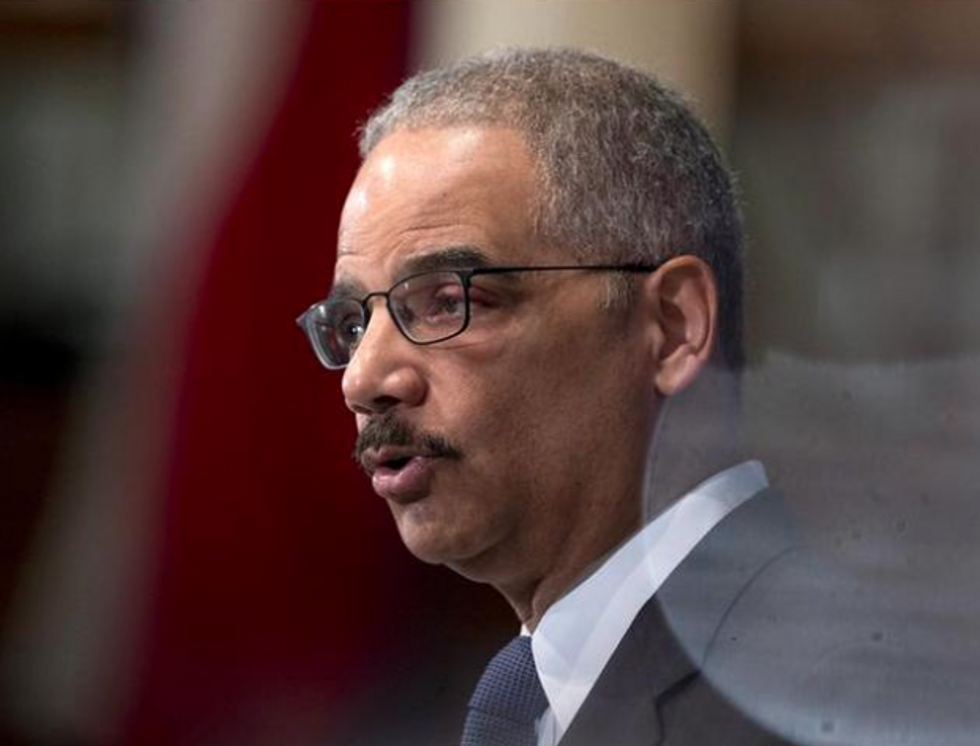 Attorney General Eric Holder says his department is close to issuing final decisions about its civil rights investigations into last year's shooting of Michael Brown in Ferguson, Missouri. Image: AP Photo/Manuel Balce Ceneta
It was always expected that it would be difficult for the department to bring civil rights charges against Wilson, and there were signs in January that Wilson would be cleared.
Last November, a grand jury decided not to indict Wilson, after which Holder said his department's investigation would continue.
The Ferguson Police Department is another matter, however, and CNN reported Wednesday that Justice would likely find discriminatory practices that have to be addressed. Several black residents of Ferguson complained after the shooting that local police officers — many of whom were white — did not have a good relationship with many of the citizens they were charged with protecting.
CNN also said the Department of Justice could be forced to file a lawsuit against the police department if it didn't agree to make changes prescribed by federal officials. But that lawsuit would be unnecessary if the police agree to Justice's terms.
On Wednesday, Attorney General Eric Holder said he was hopeful his department could announce the final results of its investigations before he leaves office.
"It is my intention to announce our determination… both with regard to the individual officer's conduct in the shooting of Michael Brown, as well as the pattern and practice investigation that we've done into the Ferguson police department," he said. "My hope is… that we will do this before I leave office, and I'm confident that we will do that."
Holder has said he would leave once the Senate confirms his replacement. President Barack Obama nominated U.S. Attorney Loretta Lynch as his replacement, and the Senate could be in a position to confirm her in the next few weeks.
Earlier this month, Republicans delayed a committee vote on Lynch in order to ask her more questions.