An elderly woman trapped in her apartment by snow in Bloomington, Indiana, was overcome with emotion by a simple act her property manager carried out Wednesday.
Caroline Senour, 80, told WTHR-TV that the large amount of snow that has blanked Bloomington made it practically impossible for her to venture out of her home.
"You can't go anyplace. I'd already fallen and broken legs in recent years. With the snow and ice, just getting from here to my car is a big deal," Senour told the local NBC affiliate. "It's scary, you know, to be trapped physically."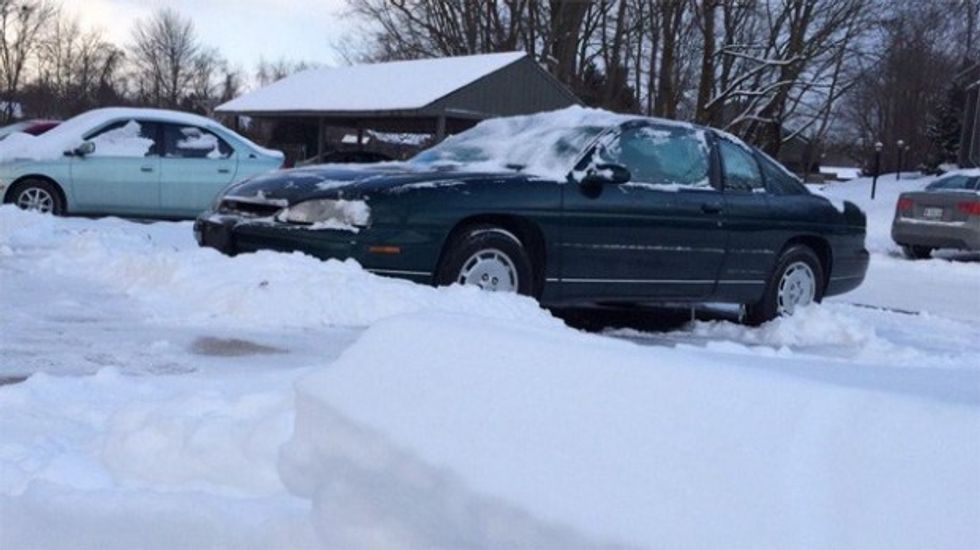 Image source: WTHR-TV
According to WTHR, the 80-year-old had been unable to leave her apartment for a week and was dangerously low on food supplies.
That's when she heard a knock on her door.
"It was the apartment complex housekeeper," Senour said. "She had a big bowl of chili. I just said, 'What is this?' and she told me what Andy's plan was."
The housekeeper was referencing Andy Scherle, the property manager at Senour's apartment complex.
[sharequote align="right"]"It almost brought tears to my eyes."[/sharequote]
Scherle had made a large pot of chili and had servings delivered to his most vulnerable residents, WTHR reported.
"I like to check up on them and see how they're doing, especially when it gets this cold," Scherle told the news outlet. "I don't want to wait for a health check from family members if we can be the ones to go check first. Showing up at their front door, putting a smile on their face, it lets them know you actually do care and you're not there just to collect rent and see them on the first."
In addition, he turned to Facebook to offer those who were hungry something to eat.
"Need something delicious to warm you up? We have some fresh made chili here in the leasing office! Stop by and have a bowl!" the post said.
Senour said she was touched by the gesture.
"It almost brought tears to my eyes," she told WTHR. "I was just so surprised at the generosity and thoughtfulness. It feels like you're not stuck here and you're not all alone. You just don't see that quite often, do you?"
—
Follow Oliver Darcy (@oliverdarcy) on Twitter