President Barack Obama at a gathering of Democrats Friday scoffed at Republican assertions of being concerned about the middle class and singled out one specific likely 2016 GOP presidential candidate in a rather condescending tone.
"Rand is an interesting guy, and Rand — no, he is," Obama chuckled, speaking to a gathering of the Democratic National Committee in Washington. "Rand Paul said the Republican Party needs to show up on the South Side of Chicago and shout at the top of its lungs that the GOP is the ticket to the middle class. I think that's encouraging that he wants to go to the South Side of Chicago."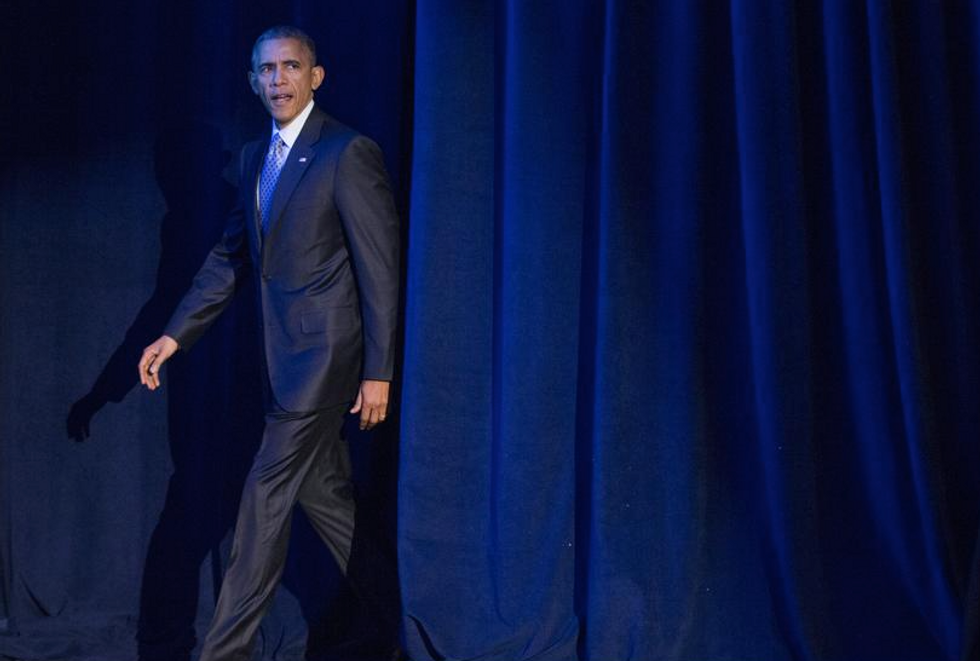 President Barack Obama arrives to speak at the Democratic National Committee winter meeting in Washington, Friday, Feb. 20, 2015. Taunting Republicans, the president said it's "not an accident" that the economy is improving on his watch and that Republicans' "doom and gloom" predictions haven't come true. (AP Photo/Evan Vucci)
Obama noted that he was in his hometown on Thursday.
"I guarantee you that Senator Paul would be welcome there. We are a friendly bunch," Obama said. "I mean, it is a little strange people show up and start shouting at the top of their lungs, but we are friendly and it would be OK."
He reiterated past charges about the Republicans not "walking the walk" on issues related to the middle class.
"I am encouraged that they're speaking about middle class and speaking about wage there's this old saying that you can't just talk the talk, you got to do what? You got to walk the walk," Obama said. "We've been walking the walk and if Republicans are serious about taking on the specific challenges that face the middle class, if they're prepared to walk the walk, we should welcome them."
Though sounding open to bipartisanship solutions, Obama has already issued eight veto threats to Republican proposals this year.
Paul has talked many times about expanding the Republican base. It was at the 2013 Conservative Political Action Conference in Washington where Paul said: "We need a Republican Party that shows up on the South Side of Chicago and shouts at the top of our lungs, 'We are the party of jobs and opportunity! The GOP is the ticket to the middle class.'"