Homeland Security Secretary Jeh Johnson said on Sunday that Muslims he hears from in the United States "resent" that the Islamic State terror group is trying to "hijack" their religion.
"The thing I hear from leaders in the Muslim community in this country is ISIL is attempting to hijack my religion," Johnson told Fox News Sunday, referencing the Islamic State or ISIS, adding that "they resent that."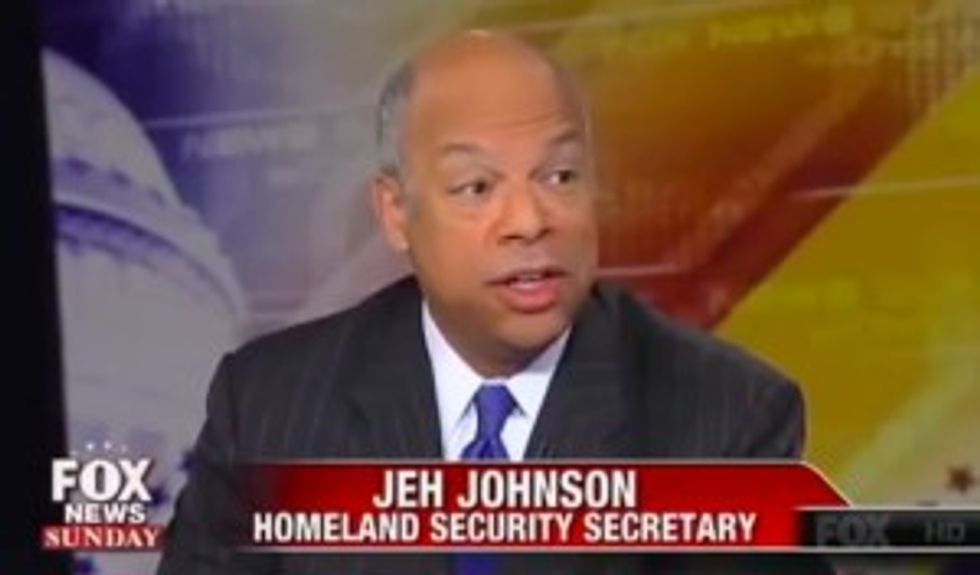 Image source: YouTube
"To refer to ISIL as occupying any part of the Islamic theology is playing on a battlefield that they would like us to be on," Johnson added to the network. "I think that to call them some form of Islam gives the group more dignity than it deserves, frankly. It is a terrorist organization."
The Fox News Sunday host pushed back, noting that some Democratic officials have criticized President Obama's refusal to use terms like "radical Islam" and "Islamic extremism" as a losing strategy.
"If we don't identify our enemies, we cannot defeat them," Rep. Tulsi Gabbard, D-Hawaii, told Fox News last week. "Unless you accurately identify who your enemy is, then you can't come up with an effective strategy, a winning strategy to defeat that enemy." But Obama said that using such terminology gives the Islamic State undeserved legitimacy.
"Whether it's referred to as Islamic extremism or violent extremism, what it comes down to is ISIL is a terrorist organization that represents a serious potential threat to our homeland which has to be addressed..." he Johnson added.
—
Follow Dave Urbanski (@DaveVUrbanski) on Twitter