It's home to some of the tallest, shiniest skyscrapers in Europe — and they're standing half-empty.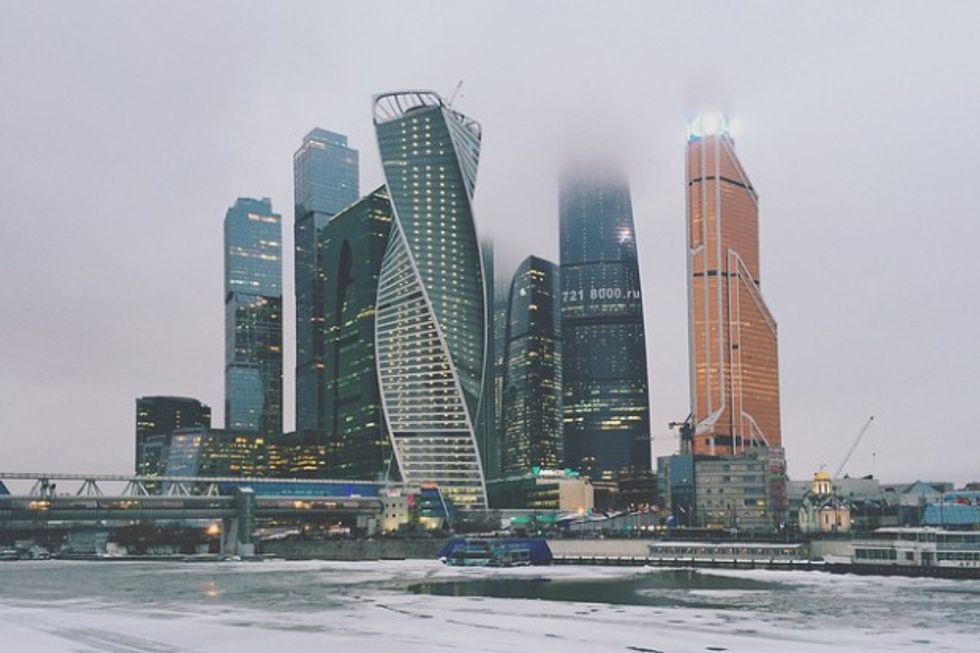 Moskva City, the gleaming financial district that Russia can't fill. (Image via Gennady Grachev/flickr)
Moskva City, the shining financial district also known as the Moscow International Business Center, has been in the works since the early 1990s and was planned as an ultra-modern blend of business, living and entertainment spaces.
But as the Russia economy is ravaged by plummeting oil prices and international sanctions, half of the available spaces in the district are going unoccupied.
CityMetric reported that vacancies have risen from 32 percent in November to 45 percent this month, with rents expected to nosedive from around $700 per square meter in 2014 to as low as $500 per square meter in 2015.
The Russian district's 45 percent vacancy rate is more than twice as high as Detroit's, which the Detroit Free Press reported was merely 21 percent last month.
Moskva City is likely to feel even emptier as the completion of buildings adds 280,000 square meters of new office space this year.
All the bright lights in the world can't mask the underlying problems.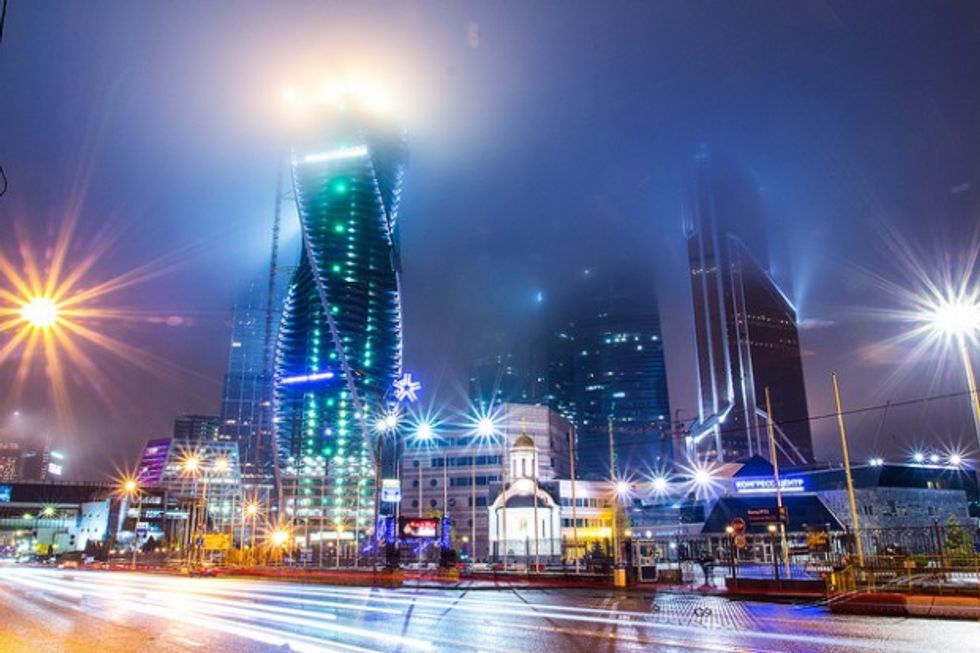 (Image via Anton Makridin/flickr)
With state-run companies dominating the economy and international firms wary of Russia's sanction-ridden status over the fighting in Ukraine, it seems unlikely the skyscrapers will get any fuller in the near term.
What has the flagging district cost to build so far?
Some $12 billion — and counting.
(H/T: Business Insider)
—
Follow Zach Noble (@thezachnoble) on Twitter