Earlier this month, doctors at Cedars-Sinai Medical Center witnessed what is being called a medical miracle. A premature baby was delivered still inside the amniotic sac, giving doctors a "unique glimpse of life inside the womb," CBS Los Angeles reported.
The baby, now almost 12 weeks old, was born three months early. Until the amniotic sac was broken, the newborn was still receiving oxygen from the placenta.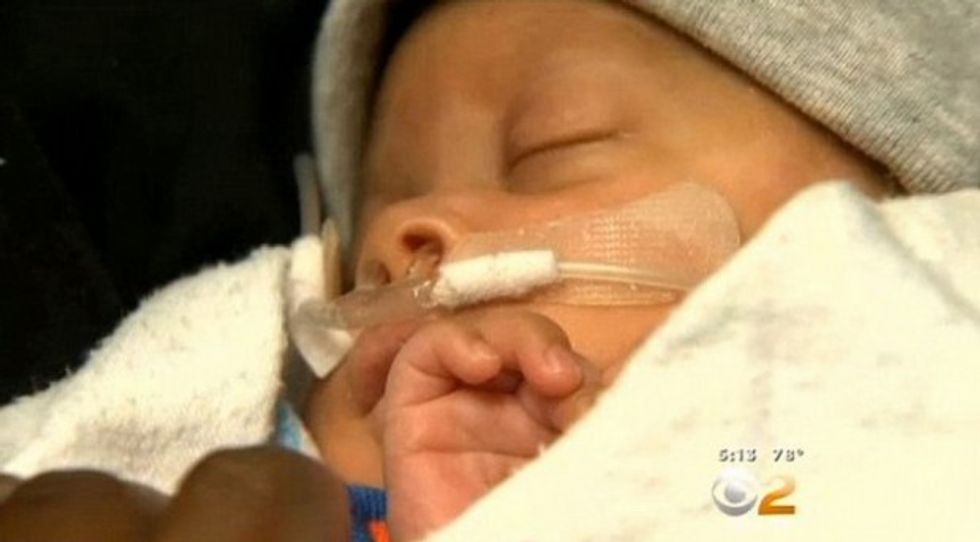 CBS LA
William Binder, a neonatologist at Cedars-Sinai Medical Center, said it was a "moment that really did, even though its a cliche: we caught our breath."
"It really felt like a moment of awe," he added.
The doctor took a moment to take a photo of the newborn in the amniotic sac: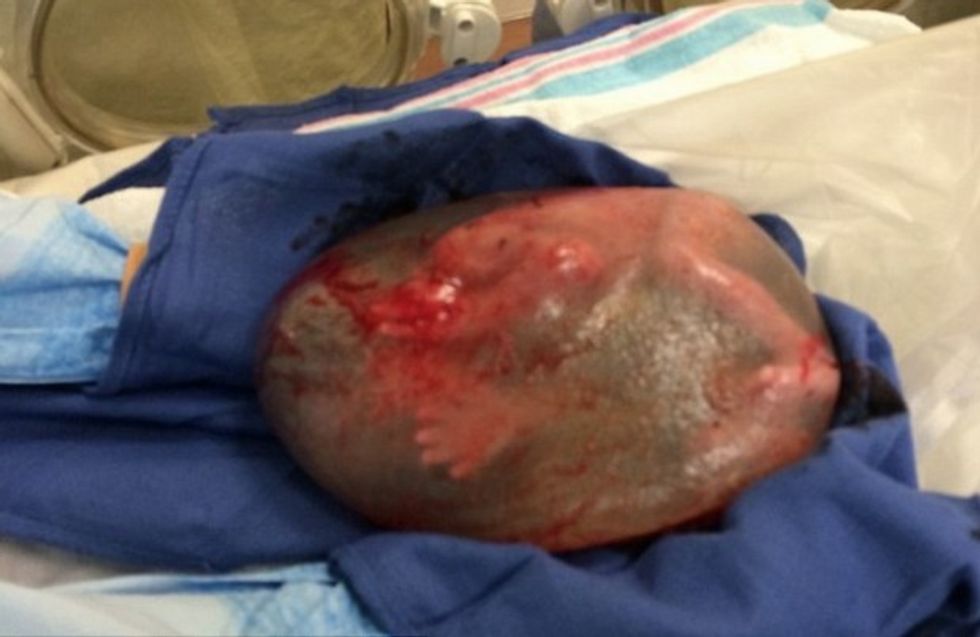 Photo: Cedars-Sinai Medical Center
Thanks to the hard work of the doctors, the child is recovering well and should be able to go home for the first time in less than one month.
Chelsea Phillips, the baby's mother, said her son has been a "fighter" ever since he was born. She also recalled the surreal experience in the delivery room.
"It was definitely like a clear film where you could definitely make out his head and his hair," she told CBS Los Angeles. "He was kind of in a fetal position and you could see like his arms and his legs curled up. It was actually really cool to see."
Watch more on this incredible story below:
(H/T: Daily Mail)
---