A fisherman is claiming to have caught a massive catfish — measuring almost 9 feet and weighing roughly 266 pounds — in the Po Delta in Italy. The picture of the giant sea creature is so surreal, many will certainly question if it's a fake.
Dino Ferrari posted several photos on Facebook of himself posing with the wels catfish, also known as the sheatfish.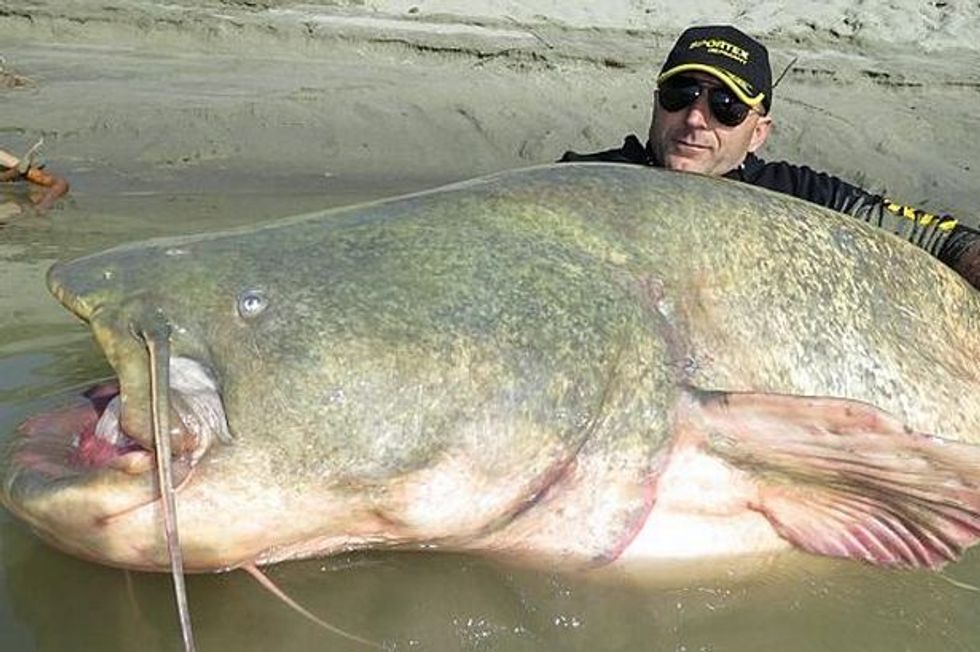 (Facebook)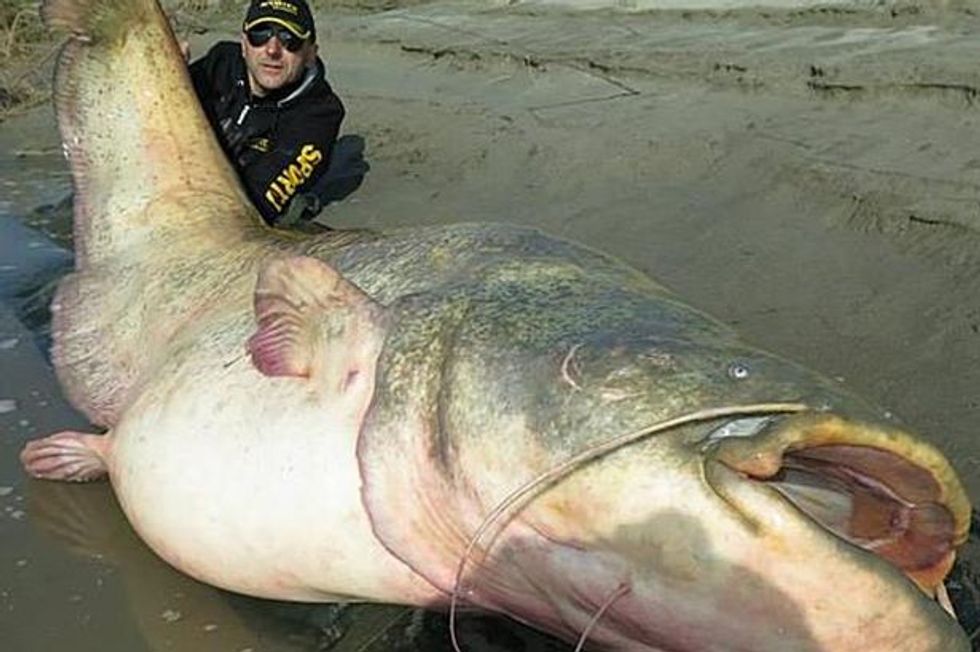 (Facebook)
Surprisingly, it's not the heaviest or longest catfish ever caught on a rod and line. The Mirror reports a 9-foot, 308-pound catfish was previously caught in the Po Delta.
Wels catfish can apparently grow to be over 13 feet long and nearly 900 pounds, but it's rare to catch one over about 6 feet.
(H/T: Daily Mail)