Sen. Ted Cruz (R-Texas) said Tuesday that Senate GOP leaders were making a major error by agreeing to pass a "clean" Department of Homeland Security bill that doesn't defund President Barack Obama's immigration plans.
"Leadership's current plan – to pass clean DHS funding and separate legislation barring executive amnesty – is a mistake," Cruz said. "Congress is obliged to use every constitutional check and balance we have to rein in President Obama's lawlessness, and that includes both our confirmation authority over nominees and the power of the purse."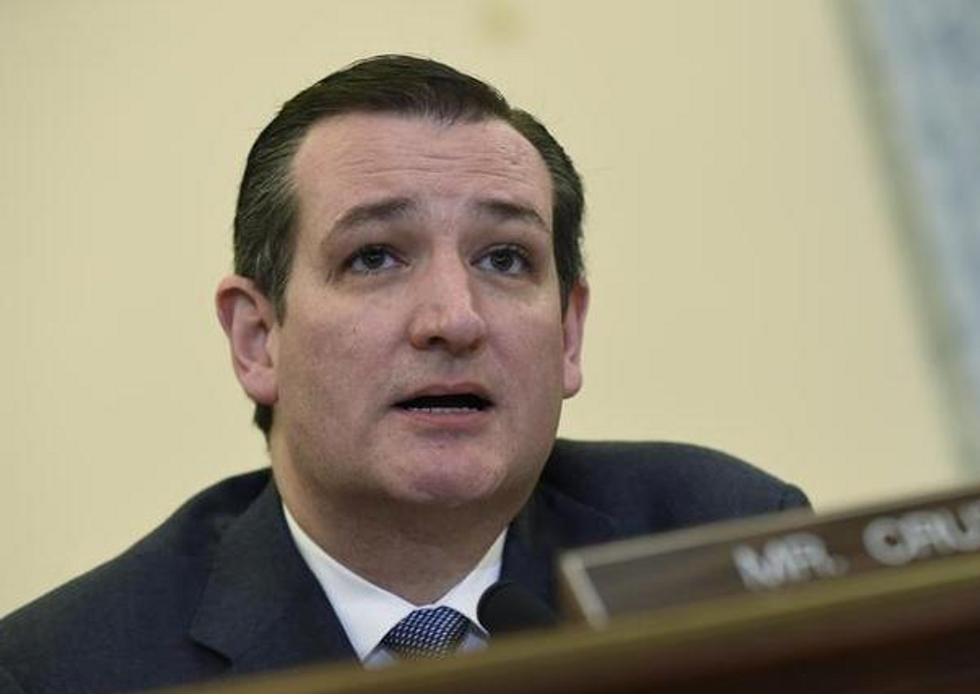 Sen. Ted Cruz (R-Texas) said GOP leadership's plan to allow a vote on a clean DHS bill is a "mistake." Image: AP Photo/Susan Walsh
After several weeks of fighting, Senate Republican leaders finally decided that it's more important to fund DHS than to watch funding expire after this Friday. The GOP had hoped that attaching language defunding Obama's immigration plans to the DHS bill would force Democrats to accept that package, but Democrats didn't budge, which left each side blaming the other over the possibility of a DHS shutdown.
Many conservatives in the House and Senate are expected to oppose the plan, which Senate Majority Leader Mitch McConnell (R-Ky.) announced on Tuesday. That could mean Democratic support will be needed to pass the clean DHS bill, an easy lift given the widespread support for this new plan among Democrats.
The House on Wednesday was preparing the ground for quick passage of a clean DHS bill. The House Rules Committee approved language that will allow the House to quickly consider this bill this week, a sure sign that House GOP leaders also agree that this is the only way to avoid a partial DHS shutdown.
By delinking the two issues, Congress will mostly likely pass the DHS bill this week, and then struggle to pass a separate bill to defund Obama's immigration plan. The House has already shown it can pass this bill, but in the Senate, Democratic opposition will likely keep it from advancing.
Even if it could pass in the Senate, Obama would veto it, and neither chamber would be likely to override that veto with a two-thirds majority.