As the Islamic State continues to shock the world by exhibiting and illustrating the sheer depths of its depravity, author Johnnie Moore is sounding the alarm on the dangers that the radical terror group poses, not only to Middle Eastern Christians, but to the world at large.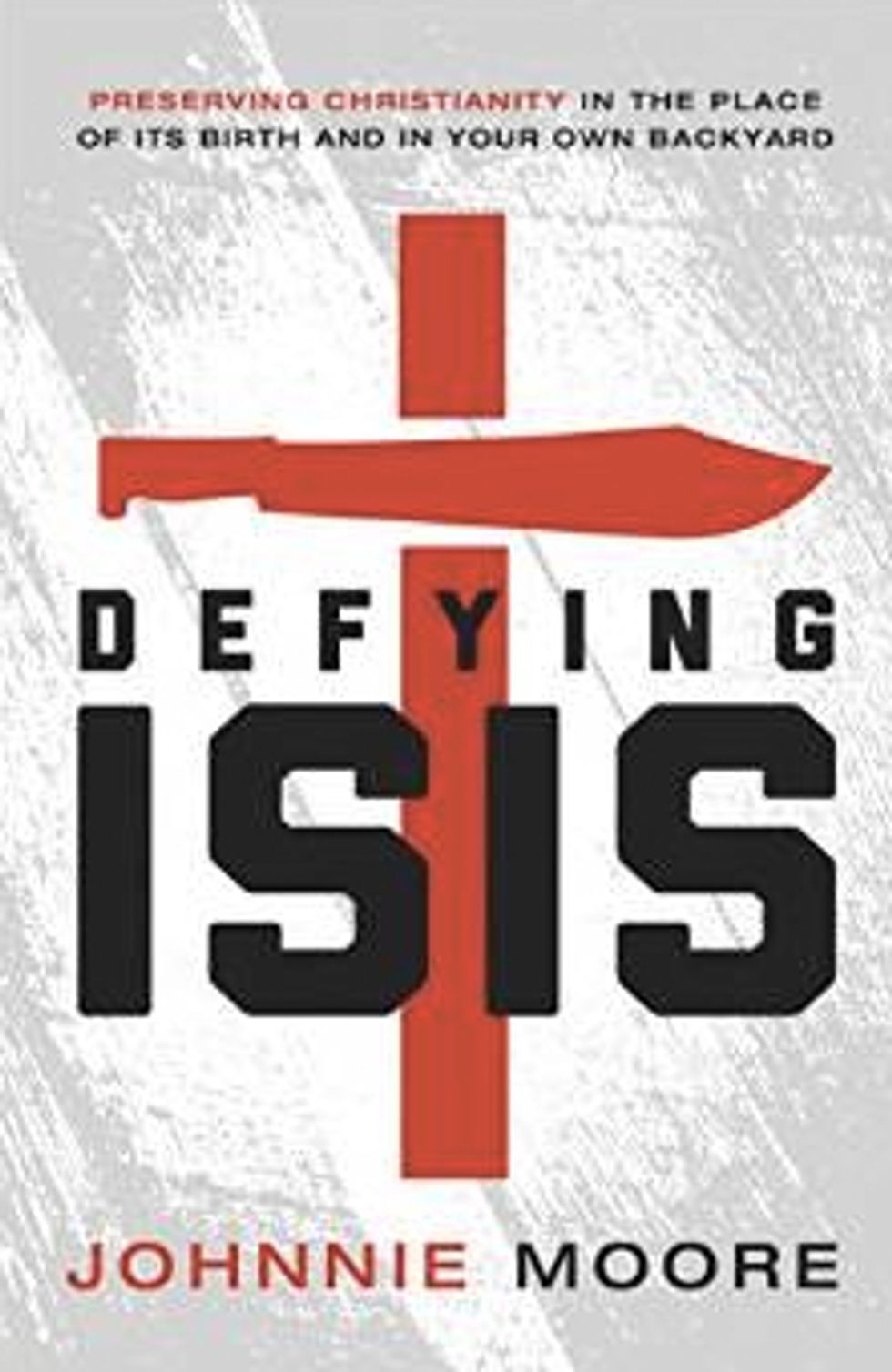 Thomas Nelson
In his forthcoming book, "Defying ISIS: Preserving Christianity in the Place of Its Birth and in Your Own Backyard," Moore, who is attending the National Religious Broadcasters convention in Nashville, Tennessee, this week, offers stories of "horror and hope," taking readers into some of the heart-wrenching and disturbing first-person accounts of the atrocities carried out by the Islamic State.
Moore, who doesn't mince words when talking about the terror group, warns in the book that a Christian genocide is underway in the Middle East, as the Islamic State drives Bible-believers from their homes, seizes their possessions and brutally murders children and families.
"ISIS is the incarnation of hell, itself, on planet Earth," Moore told TheBlaze in an interview.
The author, who is also famed TV producer Mark Burnett's chief of staff, said his interest in exposing the Islamic State began a few years ago when he was invited to the Middle East to attend meetings convened by Muslim leaders who were concerned about threats being posed to their Christian neighbors.
"Like so many people in the world, I was unaware to the degree to which [Middle Eastern Christians have] been under assault for so long, really since 2004," he said. "It was unimaginable."
After learning what was going on in the region, Moore decided to become vocal on the issue in order to help Christians under siege. When he returned to the U.S., he started writing and speaking about their plight, penning an op-ed that gained quite a bit of attention.
"For years this has been going on and nobody had been paying attention to it," Moore said.
He intended to change that, speaking out even more fervently in the summer of 2014 after the Islamic State took over Mosul, a city in northern Iraq. Moore then traveled to Iraqi Kurdistan and Jordan in October, where he spoke with refugees.
"I think it was there, walking around the refugee camps, that I realized these stories are not being told," he said. "There's a book of martyrs being written in our time and nobody is telling the story. So, I made the decision that I would write the book."
"Defying ISIS" focuses on both the "atrocities and the resolve" of Christians in the region whose very lives are on the line, Moore told TheBlaze.
He brought a film crew with him last year when he went to capture some of their stories. He was horrified by the number of children who have been killed by the terrorists, as well as the tactics used to desensitize them.
"They force children to hold the severed heads of children to desensitize them to the violence," Moore said of the Islamic State. "There's nothing beyond these people. They are doing it and they will do it to us if they have the opportunity."
But despite their struggles, the Christians he encountered were still sticking to their Christian roots.
"They're still committed [to their faith]. You go to these camps and you see crosses everywhere," Moore said. "It was the cross that almost had these people killed."
Moore said that he was heartbroken to hear person after person detail what they had gone through, with most uttering a statement that shook him to the core: "We feel forgotten."
"They said it over and over again," he told TheBlaze.
Moore discovered a number of shocking facts while researching and writing the book, including evidence that the Islamic State was claiming responsibility for death and destruction well before 2014, when the media really began covering its rampage in depth.
"Everybody thinks that this ISIS thing came from nowhere, but the fact is, they were operating [much earlier]," he said.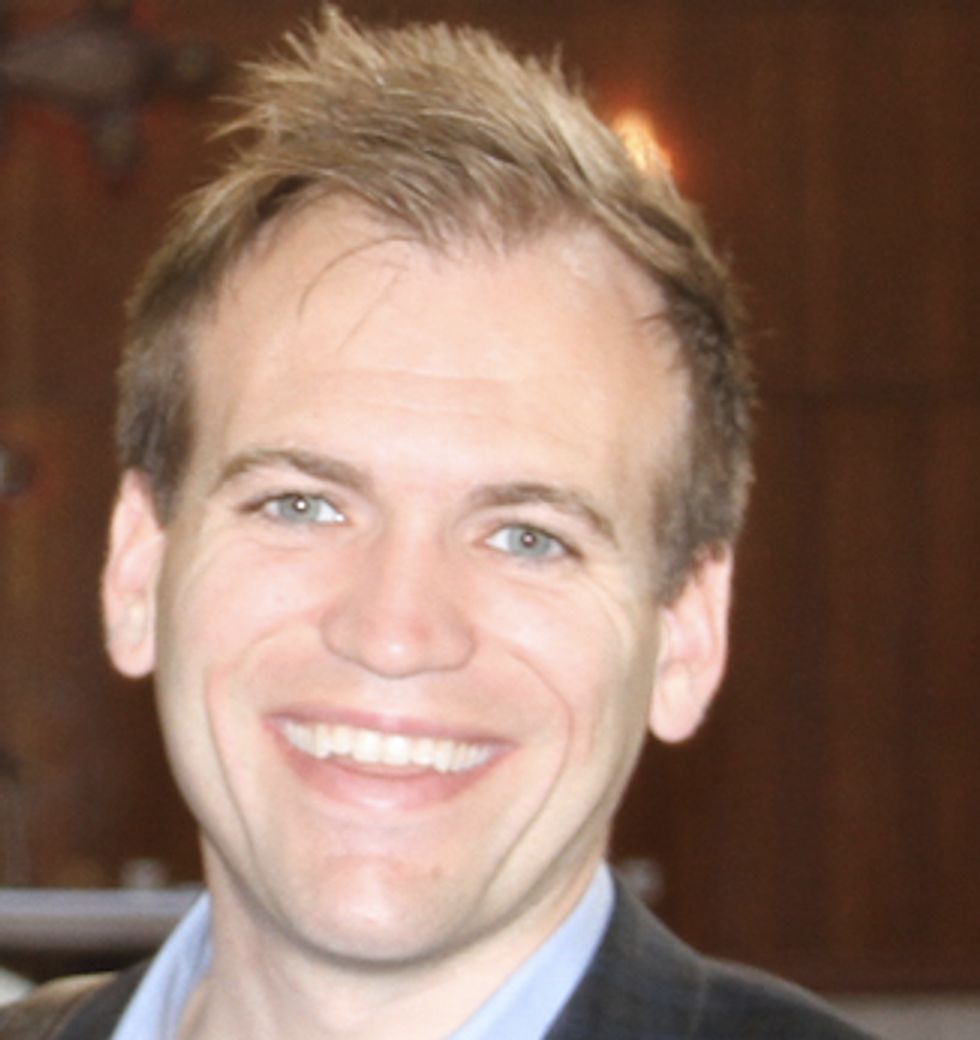 Author Johnnie Moore (Image via Twitter/Johnnie Moore)
The author cited an October 2010 incident at Our Lady of Salvation Catholic Church in Baghdad, where armed men came in dressed as security guards and killed more than 50 people. Afterward, militants associated with the Islamic State claimed responsibility for the massacre.
Moore also wants readers to realize that the Islamic State poses dangers well beyond Middle Eastern borders, as there have been numerous lone wolf attacks outside of the region, causing concern for people living in urban areas across the world.
"It's shocking. Not only should you care, you have to care," he said. "If you live in a metro city anywhere in the world, it's only a matter of time."
As for what's motivating the Islamic State's violent behavior, Moore said that he believes that the terror group has "an apocalyptic worldview" and that their actions are "something they [believe they] are obligated to do based on the ideology they possess."
That said, Moore explained that the Islamic State is made up of a complex mixture of ideologues, disenfranchised individuals and gang members.
"It's really complicated," he said. "That said, there are a few things that aren't complicated … their marching orders are very clear."
Moore said that the current conflict is, in the eyes of Islamic State members, "very much a religious war."
"They can't accomplish their goal unless those who don't believe convert, or submit to a tax — or die," he said. "And it begins with the Jews and Christians."
Moore believes that stopping the Islamic State will require nations to come together and do whatever it takes. Building bridges in an internationally driven, "all hands on deck" movement is essential, he said.
For now, though, many refugees continue to languish in camps, far from their homes and possessions.
Find out more about "Defying ISIS" here.