House Speaker John Boehner (R-Ohio) slammed President Barack Obama's decision on Tuesday to veto legislation approving the Keystone XL pipeline, and said Obama's move will make it harder for the U.S. to create jobs.
"The president's veto of the Keystone jobs bill is a national embarrassment," Boehner said. "It's embarrassing when Russia and China are plowing ahead on two massive pipelines and we can't get this one no-brainer of a project off the ground."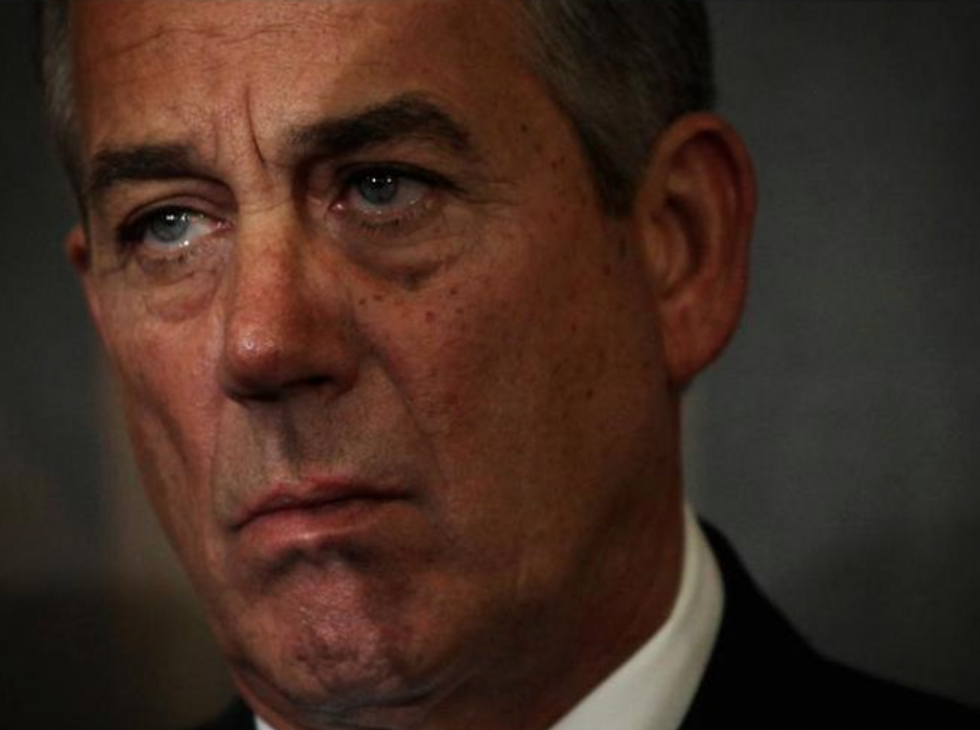 House Speaker John Boehner (R-Ohio) said President Obama's decision to veto the Keystone bill ignores bipartisan support in the Congress, and hurts job creation. Image: Alex Wong/Getty Images
"The president is just too close to environmental extremists to stand up for America's workers," he said. "He's too invested in left-fringe politics to do what presidents are called on to do, and that's put the national interest first."
Boehner said 42,000 jobs are at risk of never being created with Obama's veto, and said the veto ignores bipartisan support for the legislation.
"There are governors in both parties counting on the revenue and growth this project will bring to their states," he said.
Senate Majority Leader Mitch McConnell (R-Ky.) said Obama's veto was "disappointing." Both he and Boehner said they would not give up trying to get the pipeline approved, but weren't specific in their statements about whether they'd call for votes to try to override Obama's veto.
However, McConnell's official Twitter account tweeted a message that the Senate will soon vote on an override, something that could happen by next week.
RT @StewSays: The President vetoed the bipartisan #KeystoneXL jobs bill. The #Senate will soon vote on an override.

— Sen. McConnell Press (@McConnellPress) February 24, 2015
Override attempts are expected to fail in both the House and the Senate, and will only serve to highlight Democratic opposition to the bill one last time. a two-thirds vote is needed in both chambers, but the bill passed the Senate 62-36, and it passed the House 270-152 — neither of those votes is enough to override the veto, and it's unlikely Republicans will pick up additional votes.