A 33-year-old man survived a stunning fall from a Massachusetts highway when he hit a divider and launched his truck off the bridge onto a lower road.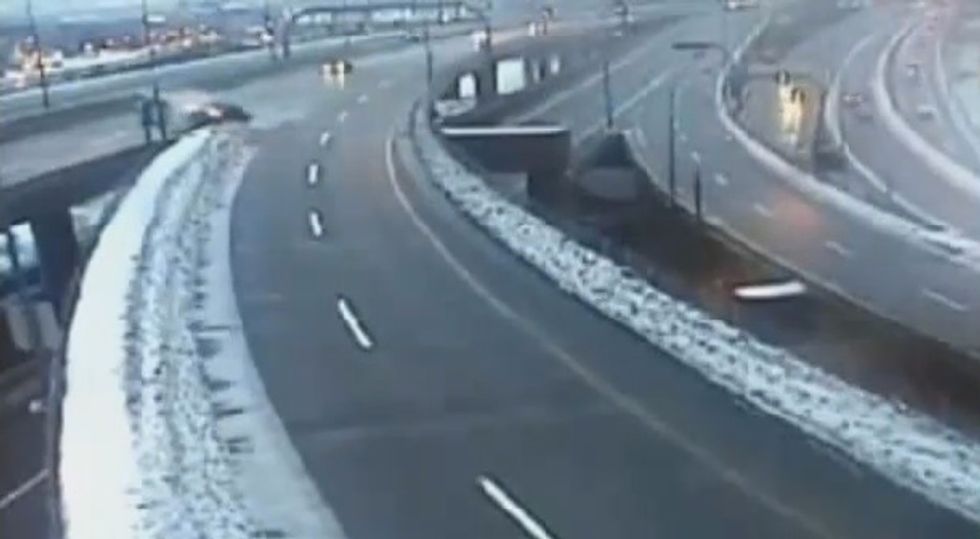 Image source: WBZ-TV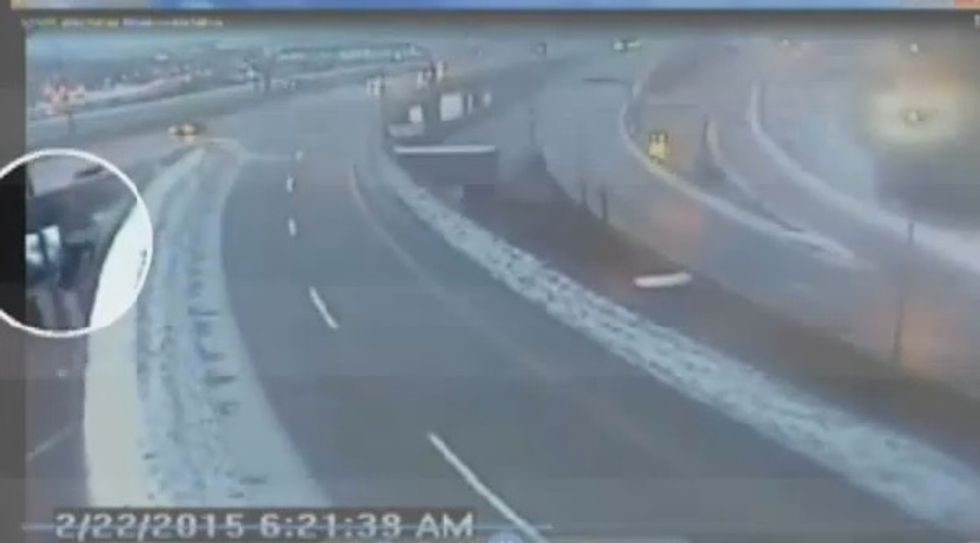 Image source: WBZ-TV
Just watch the video of the accident picked up by cameras on I-93 near exit 27 on Sunday morning:
According to WBZ-TV, Massachusetts State Police charged Vannak Sao with driving under the influence and suspended his license.
Sao, who broke his nose and suffered other minor injuries, told WHDH-TV Tuesday that he had been drinking Saturday night before the crash.
"I was leaving a friends house and I had a little bit to drink. I was tired, and I hit a snow bank and apparently I fell down to the first ramp," he told the news station of the incident. "I just remember hitting a snow bank and woke up to the sound of the paramedics or the EMTs or whoever it was pulling me out of the truck."
Sao went on to say that he's "grateful to be alive," but added "I feel irresponsible."
WBZ noted that the rail the Sao's car hit is supposed to absorb some of the crash impact but noted that it was covered in snow and ice at the time, which the news station said might have been factors that sent the truck airborne. WBZ asked the state's Department of Transportation about the incident and was told that the area was salted further after the crash.
(H/T: WNEM-TV)