The White House stood by National Security Adviser Susan Rice's characterization of the Israeli Prime Minister Benjamin Netanyahu's upcoming visit to Washington as "consistent" with that of President Barack Obama's view.
White House press secretary Josh Earnest told reporters aboard Air Force One that Rice's views were "consistent" with Obama's belief that partisan politics shouldn't be involved in the relationship between the two countries. Earnest did not go as far as to call the Netanyahu speech before Congress on March 3 "destructive" to the relationship.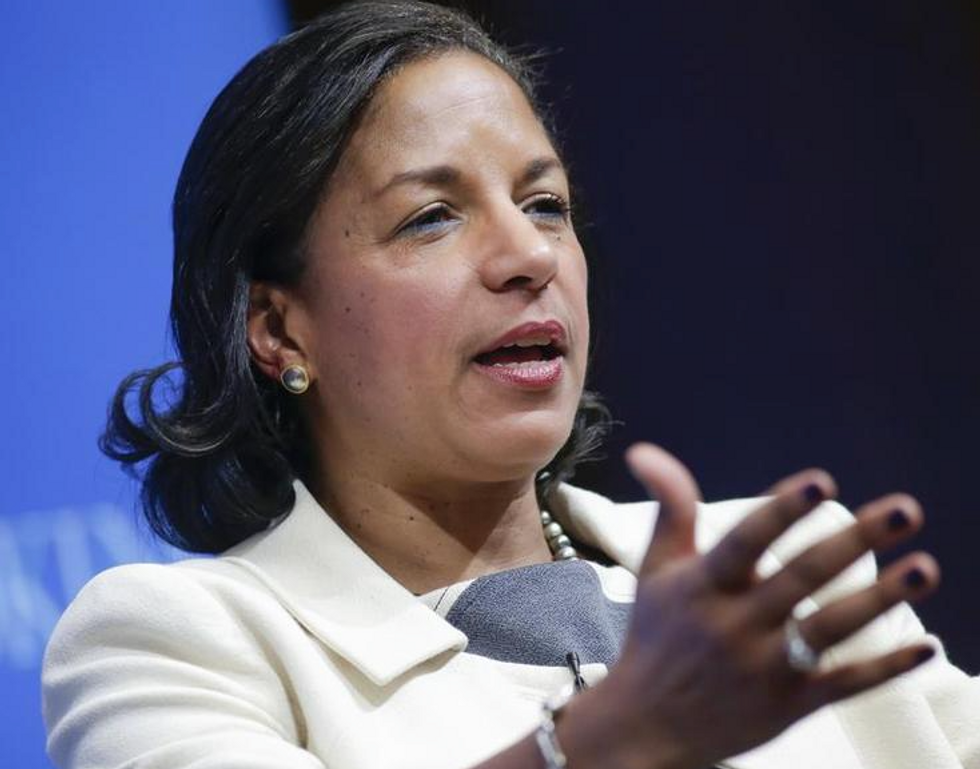 National Security Adviser Susan Rice speaks at the Brookings Institution to outline President Barack Obama's foreign policy priorities, Friday, Feb. 6, 2015, in Washington. (AP Photo/J. Scott Applewhite)
In an interview with Charlie Rose, Rice said, that House Speaker John Boehner's invitation and Netanyahu's acceptance to speak before a joint session of Congress has "injected a degree of partisanship, which is not only unfortunate, I think it's destructive of the fabric of the relationship."
Earnest presented this as not new.
"I think that what the national security adviser said about that decision is consistent with what the president has said," Earnest said.
Obama has declined to meet with Netanyahu when he is in the United States because the trip is in such close proximity to the Israeli election and Obama said he does not want to give the appearance that the administration is trying to influence votes to be cast on March 17.
Earnest said that letting party politics come into play "does weaken the relationship." But he said Obama also does not believe it's his role to ask Netanyahu not to speak to Congress.
"Ultimately Prime Minister Netanyahu needs to make these decisions for himself," Earnest said. "He's the prime minister of Israel. He's the person who should be setting his own schedule, and he's the person who needs to make the decisions about what would be in his country's best interest."
"The president believes setting his scheduled and not including a meeting with the prime minister on this trip is consistent with the best interests of American national security," Earnest continued.
Earnest did not know if Obama and Rice coordinated the message she would send on the Charlie Rose program.