It's not the Roman god of fire nor is it someone from Star Trek. Vulcan is the $2.3 million "hypercar," as Wired called it, from Aston Martin that could put other "supercars" to shame.
According to the luxury car manufacturer, Vulcan is a track-only sports car that is so exclusive only 24 will be made.
The car sports features a naturally aspirated 7.0-liter V12 engine and is all-carbon fiber.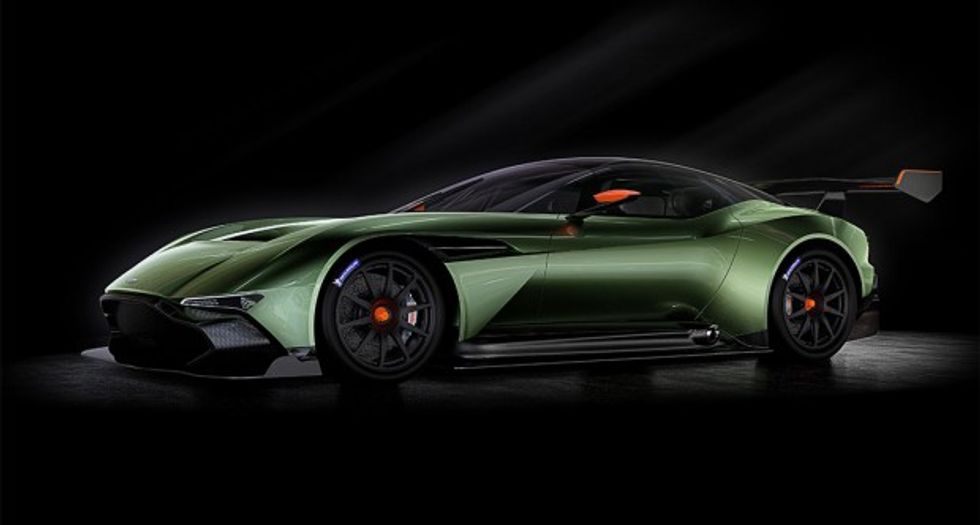 Image source: Aston Martin
"Aston Martin Vulcan is, by its very nature, a rare and thrilling supercar," CEO Dr. Andy Palmer said in a statement. "Designed and engineered to deliver a genuinely bespoke driving experience that draws on our rich heritage, this car tailors its power and handling to both the capabilities of the driver and the characteristics of the track.
"A sports car for true sports car lovers, I believe the Aston Martin Vulcan – and the unique ownership program that sits behind it – sets a whole new standard in the ultra-high luxury supercar class," Palmer added.
To the two dozen who will be privileged enough to purchase the multi-million dollar car, Aston Martin said it will hold driver training with experienced racers who can "support owners on their learning journey." Aston Martin will also offer simulator training as well.
"We will be running a series of exclusive track day events commencing in 2016 that will offer the opportunity for these customers to explore their driving capabilities, and the car's performance potential, on some of the world's most famous and glamorous race circuits," David King said in a statement.
To put Vulcan's $2.3 million sticker price into perspective, other Aston Martin supercars cost in the $200,000 to $300,000 range.
Vulcan will make its formal world debut at the Geneva International Motor Show in March. Car enthusiasts can expect the release of other specifications then.
For now, you can watch Aston Martin's teaser video for Vulcan: