Muslim groups are blasting new reforms passed in Austria on Wednesday banning foreign funding for Muslim organizations and requiring imams to be able speak German — restrictions that affect only Islam, not any other faith groups.
They say their faith is being unfairly singled out, while Christian and Jewish groups are still allowed to receive financial support from outside the country.
The new reforms to the 1912 "Law on Islam," were passed in the wake of recent attacks in France and Denmark by Islamic radicals, but have been debated for the past two years. Other European nations have been considering similar limitations as they face the challenge of their citizens becoming radicalized and traveling to fight with the Islamic State group.
In addition to the ban on foreign funding for Islamic organizations and requiring imams be able to speak German, the reforms require Muslim groups to use a standardized German translation of the Koran, Reuters reported.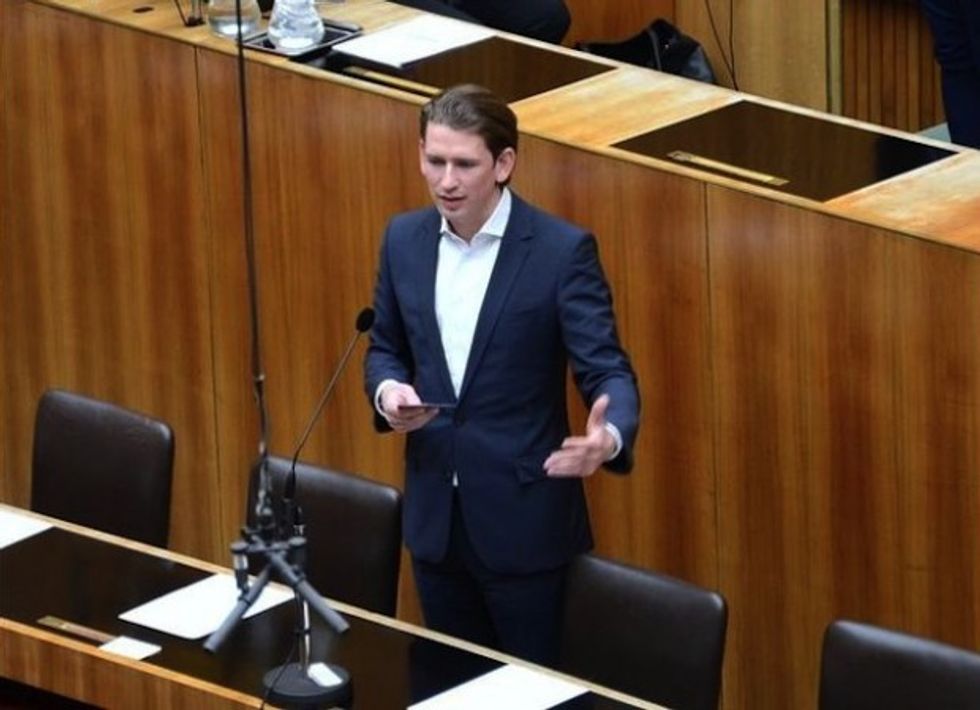 Austria Minister for Foreign Affairs and Integration Sebastian Kurz speaks as deputies discuss a bill about Islam, in Parliament in Vienna, Feb. 25, 2015. (Anadolu Agency/Getty Images)
Agence France-Presse noted that the language requirement was aimed at making the sermons of Muslim preachers more transparent to German speakers and at the same time integrating Islam into Austrian society.
"We want a future in which increasing numbers of imams have grown up in Austria speaking German, and can in that way serve as positive examples for young Muslims," Integration Minister Sebastian Kurz said.
He said the legislation was designed to "clearly combat" radical Islam.
Besides the limitations, the reforms also grant Austrian Muslims new benefits, including offering Islamic pastoral care at hospitals, prisons and the armed forces, and providing halal meals in those places and at public schools.
"It's as if they believe Shariah law will take over Austria," Islamic Religious Community spokeswoman Carla Amina Baghajati told the German news site DW before the reforms were passed Wednesday. "We've said over and over in countless statements that we stand for pluralism, rule of law and equality."
Muslim groups held a press conference in Vienna the day before the vote saying the new law would encourage "Islamophobia."
Iran's Press TV quoted Ines Mahmoud of the Muslim Civil Society Network who said, "It suspects us as potential threats to Austrian society. It suspects us as potential terrorists."
Many imams in Austria are sent and funded by Turkey to serve the large number of Turkish immigrants.
Kurz said officials in Switzerland and Germany had expressed interest in the Austrian legislation, while French officials have also spoken about possibly banning foreign funding for Islamic organizations.
According to DW, Islam is the fastest-growing religion in Austria, where nearly 7 percent of the total population identifies Muslim, while 12.5 percent do in the capital Vienna.