A Greek Orthodox seminary in Jerusalem was set fire to early Thursday morning in what Israeli media have described as a suspected hate-crime.
After they put out the blaze, firefighters discovered anti-Christian graffiti spray-painted at the site.
The fire started at the window of one of the bathrooms, according to a Jerusalem Fire Department official, which – along with the graffiti - has pointed investigators to focus on arson as the cause.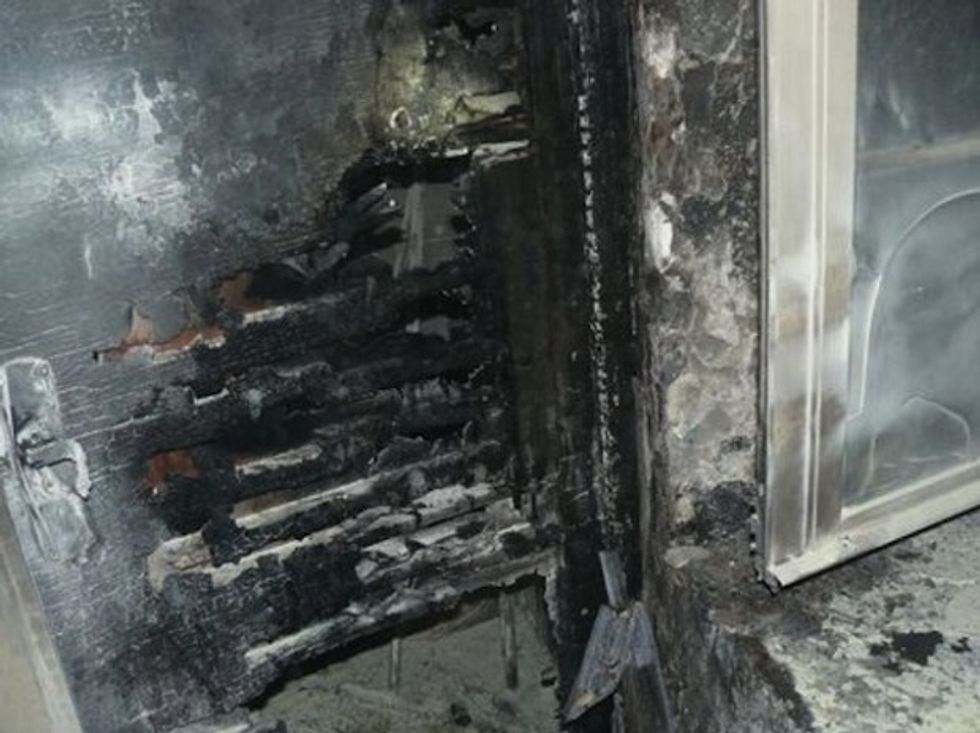 Damage to the Orthodox Christian seminary in Jerusalem from a suspected arson attack. (Photo: Jerusalem Fire and Rescue Services.)
"At approximately 4:30 a.m. two people who were hiding their faces came from the east side of the structure near the cemetery and the Catholic church. From there they threw flammable liquid at the seminary's bathroom," Greek Orthodox Archbishop Aristarchos told Army Radio, the Jerusalem Post reported.
"Luckily a great deal more damage was not caused. This is a saddening incident, and luckily nobody was hurt," the archbishop said.
Israel's NRG news site reported that the graffiti scrawled at the site said, "Jesus son of a whore" and "redemption of Zion."
Jerusalem Mayor Nir Barkat said, "There is no room for such deplorable activity in Jerusalem, we must eradicate this behavior and bring those responsible to justice."
Israel police spokesman Micky Rosenfeld said police have opened an investigation into the incident.
On Wednesday, the mosque in a West Bank village was set on fire and graffiti associated with Israeli hardline nationalist activists was sprayed on the walls. While damage to the carpets and walls was reported, there were no reported injuries. There was no suggestion as of Thursday morning that the two incidents were related.