Rep. Steve King (R-Iowa) on Thursday warned his Republican colleagues that House leaders appeared to be preparing to accept the Senate's plan for funding the Department of Homeland Security, one that doesn't stop President Barack Obama's executive action on immigration.
Republicans were expected to meet at 5 p.m. Thursday to discuss how to react to the Senate's pending decision to pass the "clean" DHS bill.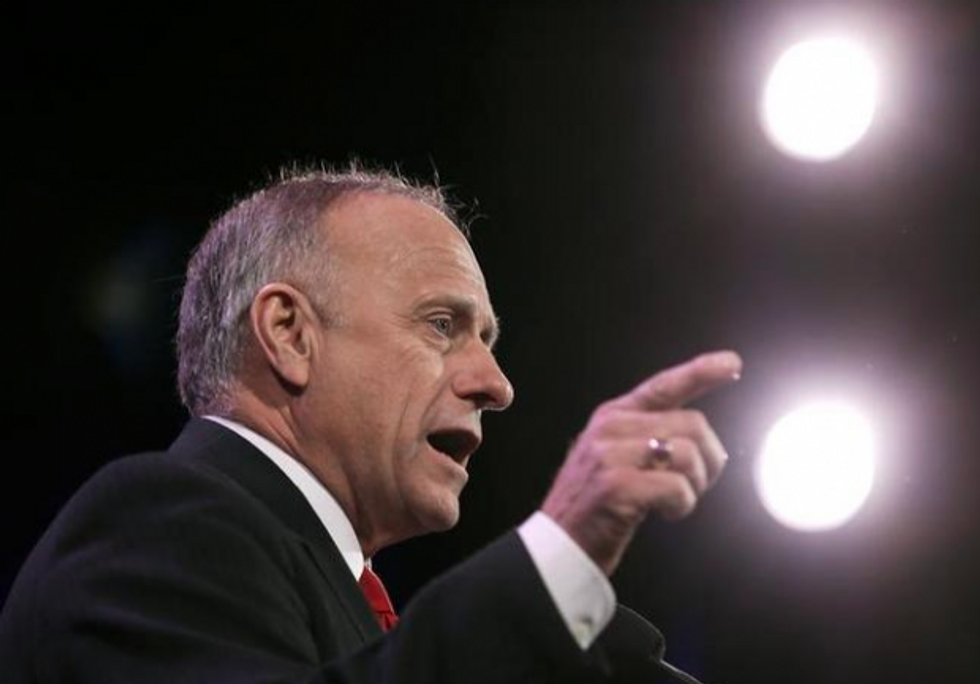 Rep. Steve King (R-Iowa) was scrambling on Thursday to ensure Republicans block an apparent attempt to give up fighting Obama's immigration action. Image: AP Photo/Charlie Neibergall
With one day left before DHS funding runs out, it seemed more likely that Republicans would agree to accept the Senate bill. As an alternative, Republicans were thought to be considering a 30-day funding bill, one that would require Congress to act again on DHS, and possibly immigration, in late March.
One advantage to an extension is that it would let Republicans learn more about whether a federal court's injunction against Obama's immigration plan will hold, or whether the administration will successfully overturn it.
But in an email to his colleagues, King implored them to hold firm against either option, and said both would essentially tell the administration that Congress is ceding its authority to the administration on immigration.
"Any extension or complete capitulation is an affirmative act to fund the lawless, unconstitutional immigration edicts of Obama," King wrote.
"I ask you to join me at the microphones during conference and insist we hold the constitutional line," he wrote. "We cannot be guilty of funding the unconstitutional acts of the president and then successfully ask the courts to save us from our unconstitutional acts."
"The time has come to take our stand," he added.
Earlier in the day, Senate Minority Leader Harry Reid (D-Nev.) warned that the House had to pass a clean DHS bill, and that a bill with immigration language on it or a short-term extension would force Democrats to stop all negotiations with the House over the bill.