By all appearances, you wouldn't think of Chase Otts as the kind of kid who causes trouble.
Not only is the 17-year-old high school senior on pace to become an Eagle Scout, he's also an accomplished artist.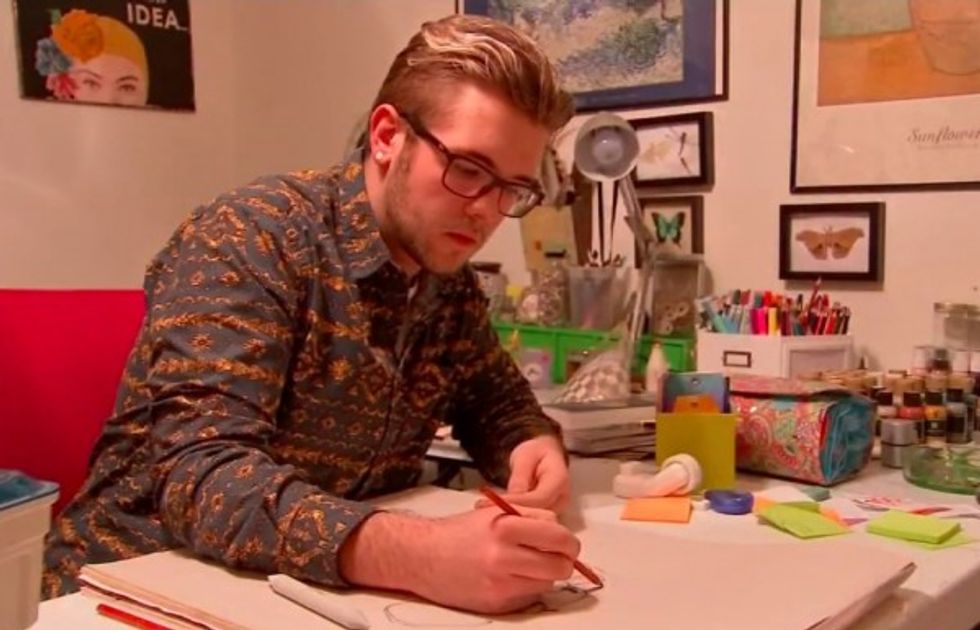 Chase Otts (Image source: KTRK-TV)
That certainly was the opinion of student art auction judges for the Houston Livestock Show and Rodeo. They gave Otts' submitted painting the gold medal leading up to the auction, which is geared toward helping participating students raise scholarship money.
But there was a little problem.
While the judges loved Otts' "Dirty Cheaters' Club," the rodeo's steering committee didn't.
Why? Well, the crying dance hall girl depicted in Otts' painting holds a smoking six shooter, and the accompanying aces and eights cards are known as a "dead man's hand." All of which led the rodeo to declare "Dirty Cheaters' Club" in violation of a no-violence rule.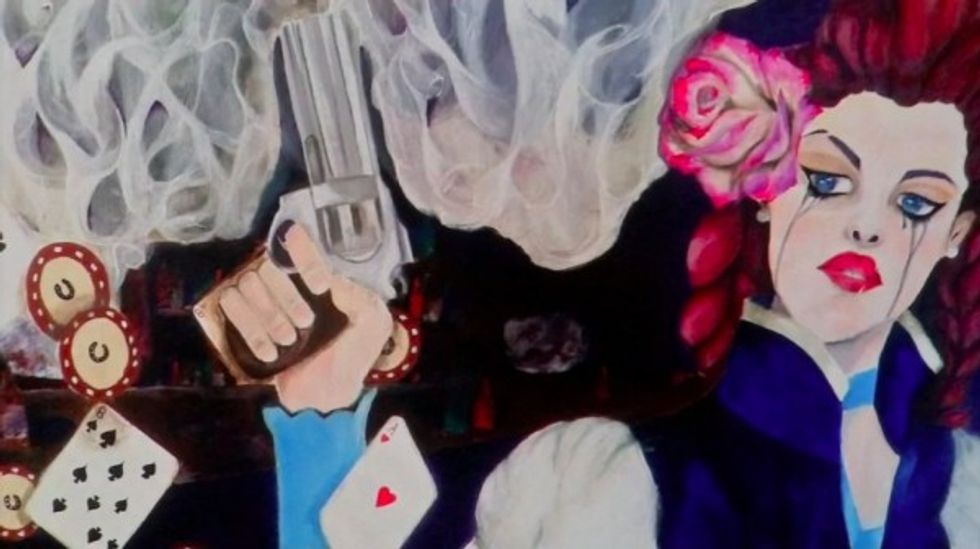 Image source: KTRK-TV
So the painting is out of the auction, and Otts is out of a chance to earn scholarship money.
"I would never intend to offend anyone," he told KTRK-TV. "I wanted to be innovative and inspire. I'm so tired of cows and cowboys robbing banks and little kids in cowboy boots."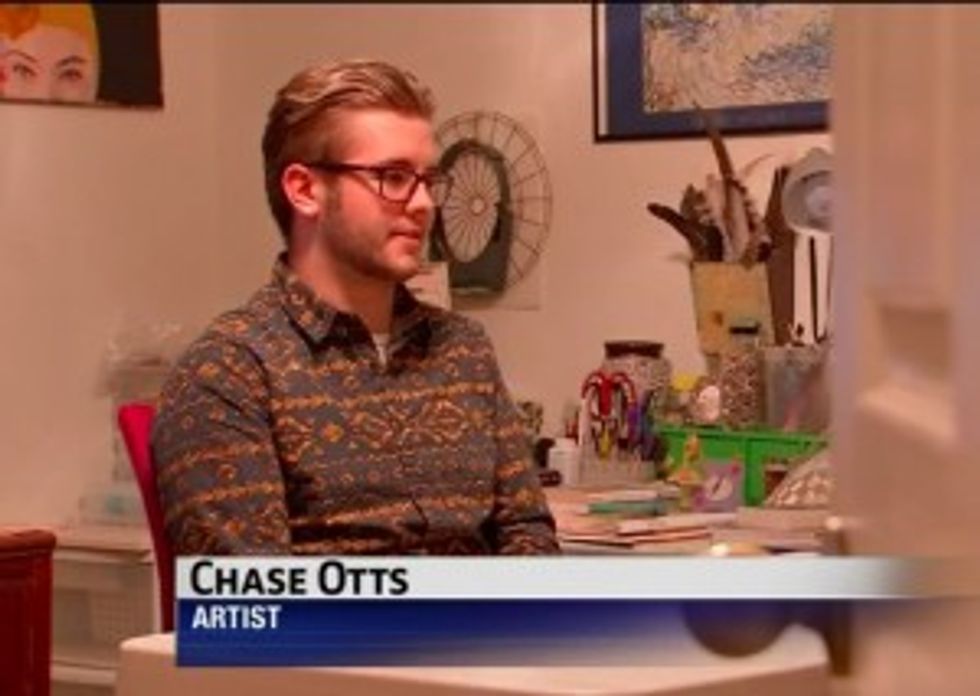 Image source: KTRK-TV
His mother Tammy, also an artist, was a bit more definitive when characterizing the rodeo's ruling: "Wrong, wrong, wrong."
"They tell them to use their imagination (in the contest)," she told KTRK. "That painting was depicted the Old West — a saloon, a gun, and a dead man's hand."
She and her husband Ricky told the station that "Dirty Cheaters' Club" should still be put up for auction in order to "let the bidders decide."
At the very least, the Otts' want Chase's painting returned — it's still in the rodeo's possession, KTRK noted.
So for now, all Otts has to show for his efforts is the paperwork from the school art competition declaring him a winner and complimentary tickets to the rodeo for him and his family.
Although when he asked if he'd still use the tickets after the shocking decision, a wry smile came over his face as he told KTRK, "Oh yeah, you bet I am."
—
Follow Dave Urbanski (@DaveVUrbanski) on Twitter