UPDATE 10:18 p.m. ET: We think we finally have an explanation for this mystery.
—
A massive debate on the Internet spontaneously ignited Thursday when an individual posted a photo of a dress asking a simple question: what colors are in the dress?
Apparently some see white and gold, while others are more than convinced the dress is black and blue.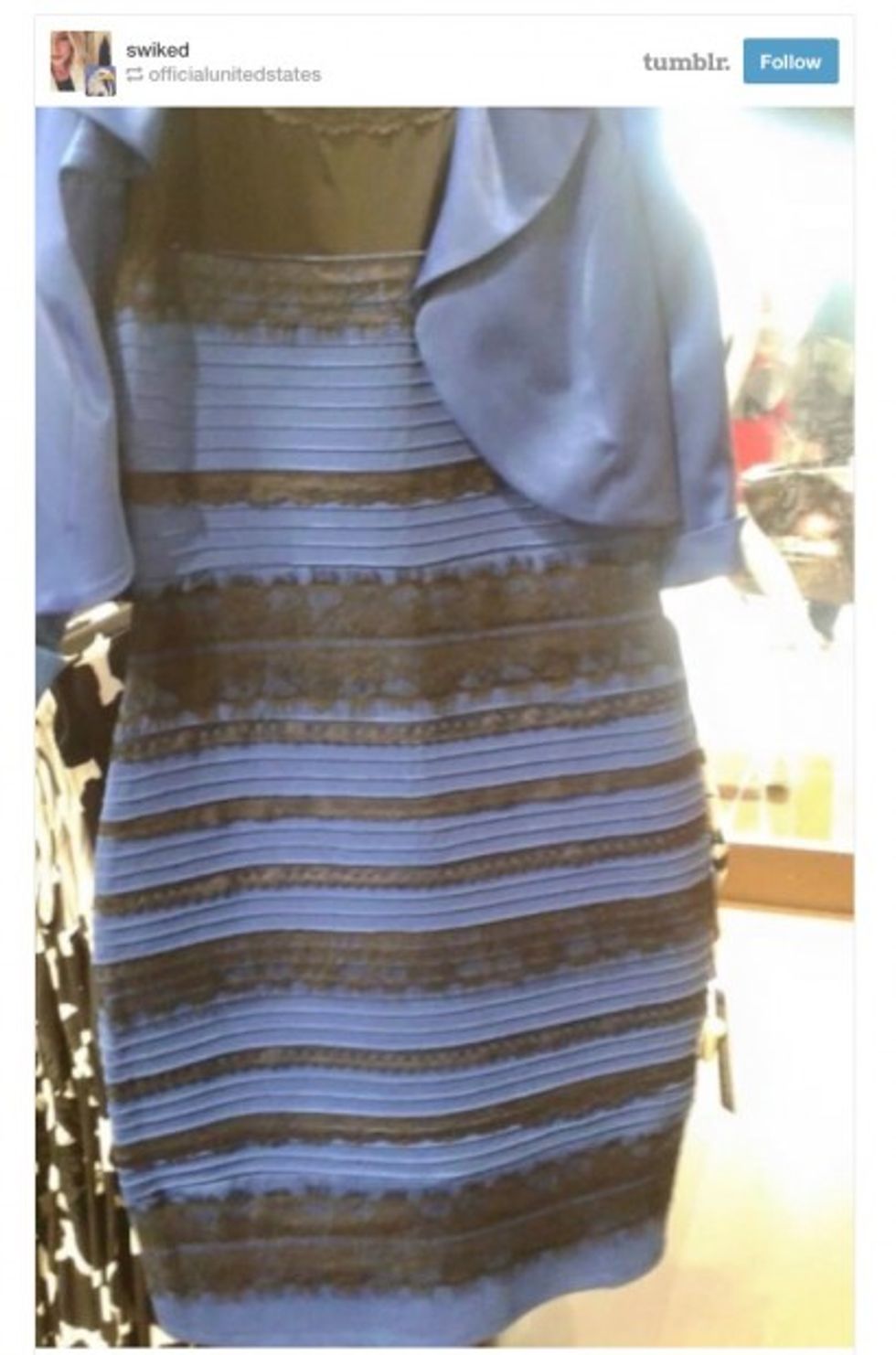 Image source: Tumblr / Swiked
The original image was first posted on a Tumblr account by a user named "swiked" before it went viral.
It was not immediately clear how it sent so viral so quickly — the entire thing could be an Internet stunt — but the debate quickly captivated the Internet.
So what do you think? White and gold or black and blue?
—
Follow Oliver Darcy (@oliverdarcy) on Twitter