It seemed like a simple act of neighborly kindness. It ended up with neighbor battling neighbor over clearing a sidewalk.
Eastlake, Ohio, resident William Immke said he was just trying to clear a path on the sidewalk so kids could walk to the bus stop and not have to climb over a massive snow mound blocking their way. Immke began shoveling the snow, but was stopped by the man who put it there, 69-year-old Larry Myers.
Myers reportedly told the good Samaritan not to remove the wall of snow, allegedly telling him people could "use the street."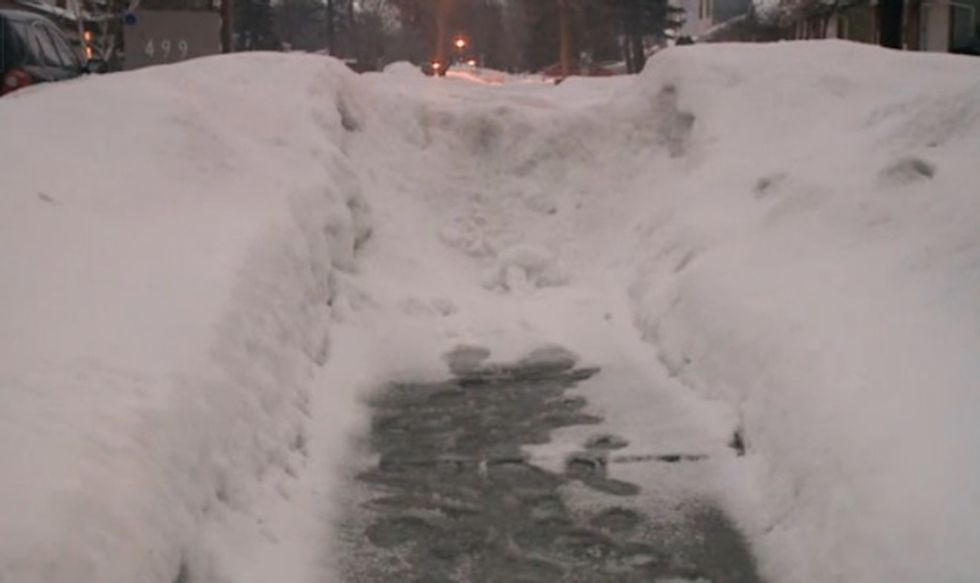 Image: Fox8 screen capture
The two men argued over Immke's efforts to clear the sidewalk. Immke claims Myers assaulted him, putting one hand over his face and pushing him backwards with the other. Myers tells a different story to the local Fox affiliate: "I says, 'Hey man, don't shovel my sidewalk. I don't want that section of sidewalk to shovel, to be shoveled.' He says, 'Well what are you gonna do about it?'" The senior citizen did admit to grabbing Immke's coat and demonstrated on a reporter what he says happened.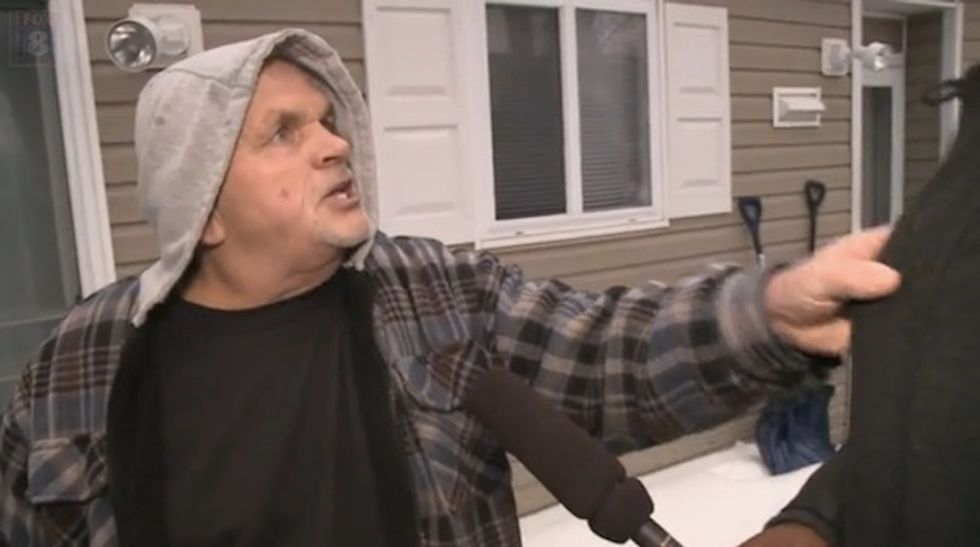 Image: Fox8 screen capture
After the alleged scuffle, Immke did return to the sidewalk to clear the snow. Myers responded by pulling out his snow blower and spraying snow at Immke, hitting him in the face. Myers' snow blowing attack was caught on video and the local police were called. The Eastlake Police department responded and posted a synopsis of the incident on the department's Facebook page, which mentions an arrest was made:
Watch the local Fox affiliate's report:
Follow Mike Opelka (@Stuntbrain) on Twitter.