New York Mets infielder Daniel Murphy, an outspoken Christian, was questioned by reporters on the prospect of gay teammates and his team's decision to welcome Billy Bean, Major League Baseball's openly gay "ambassador for inclusion," to spring training.
In his response, Murphy offered what he feels is Christianity's "actual stance" on homosexuality. He also said he is definitely ready to have a gay teammate.
"Maybe, as a Christian, that we haven't been as articulate enough in describing what our actual stance is on homosexuality. We love the people. We disagree the lifestyle. That's the way I would describe it for me," Murphy told the Star-Ledger.
He continued: "It's the same way that there are aspects of my life that I'm trying to surrender to Christ in my own life. There's a great deal of many things, like my pride. I just think that as a believer trying to articulate it in a way that says just because I disagree with the lifestyle doesn't mean I'm just never going to speak to Billy Bean every time he walks through the door. That's not love. That's not love at all."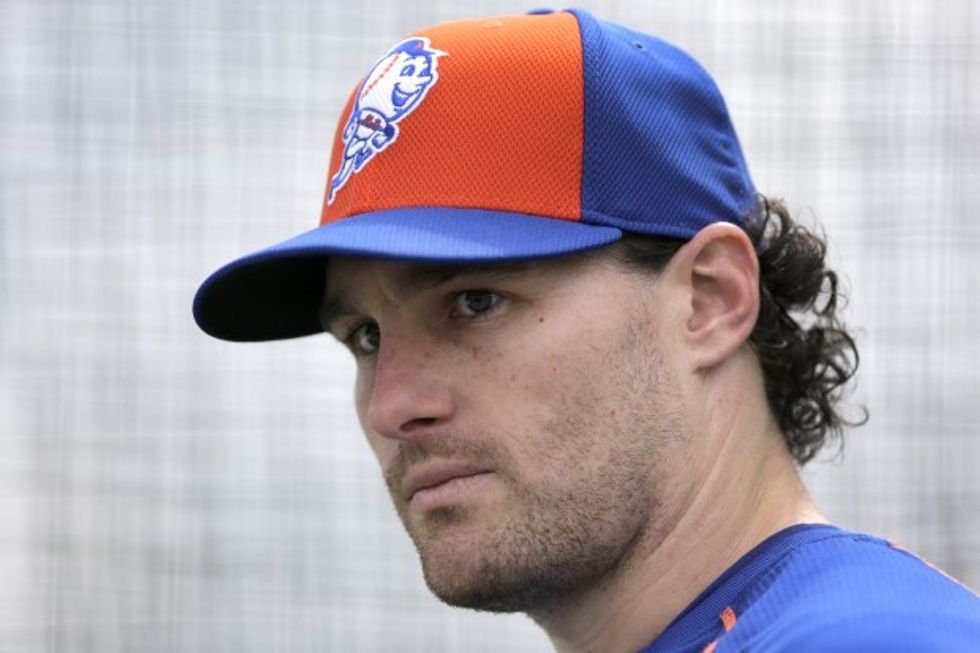 New York Mets' Daniel Murphy pauses while working out in a batting cage during a spring training baseball practice Thursday, Feb. 26, 2015, in Port St. Lucie, Fla. The All-Star second baseman agreed last month to an $8 million, one-year contract with the Mets but he says the team has not approached him about a long-term contract. He is eligible for free agency after the World Series. (AP Photo/Jeff Roberson)
When asked about Bean specifically, Murphy said he disagrees with the homosexual "lifestyle," but that "doesn't mean I can't still invest in him and get to know him."
"I don't think the fact that someone is a homosexual should completely shut the door on investing in them in a relational aspect. Getting to know him. That, I would say, you can still accept them but I do disagree with the lifestyle, 100 percent," he said.
Bean later responded respectfully to Murphy's comments:
I have tremendous admiration and respect for Daniel Murphy as a family man. Just last year, he made the decision to miss Opening Day for the birth of his son, and was criticized by some members of the New York media for this choice. Murphy deserved to be commended for putting his family first and that decision — which led to an invitation to speak at the White House — showed he's not afraid to stand up for what he believes in.

When I took this job at MLB, I knew it was going to take time for many to embrace my message of inclusion. Expecting everyone to be supportive right away is simply not realistic. If you asked anyone who has competed in high-level men's professional sports, I believe they would agree with me. This doesn't change the way I go about my business, or my belief in what I am doing, but it's reality.

After reading his comments, I appreciate that Daniel spoke his truth. I really do. I was visiting his team, and a reporter asked his opinion about me. He was brave to share his feelings, and it made me want to work harder and be a better example that someday might allow him to view things from my perspective, if only for just a moment.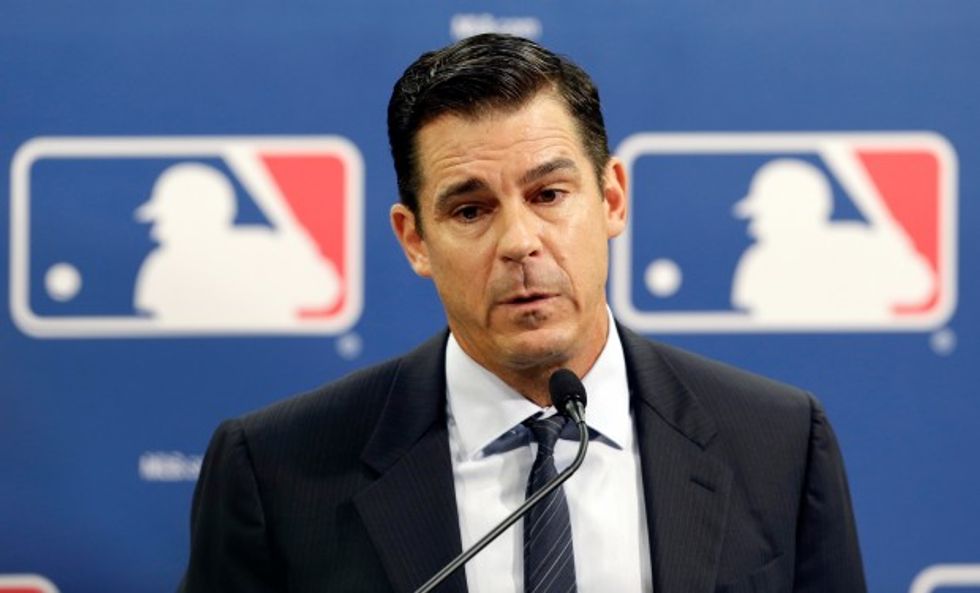 Billy Bean (AP Photo/Paul Sancya)
Read Bean's full column on Murphy's remarks here.