After John Marshall allegedly killed his neighbor in self-defense, the Florida man got into his pickup truck and drove about 30 miles to his lawyer's office, the News-Press in Ft. Myers reported.
And along for the ride? Marshall's deceased neighbor in the bed of the pickup.
Marshall brought the body of Ted Hubbell to the law office because he didn't know who else to trust, his attorney Robert Harris told the News-Press just after the incident late Wednesday night.
"They don't teach you about this in law school. That's for sure," Harris told the News-Press. "I believe we've handled ourselves correctly, but I'm a little in shock myself. This is not something that happens every day."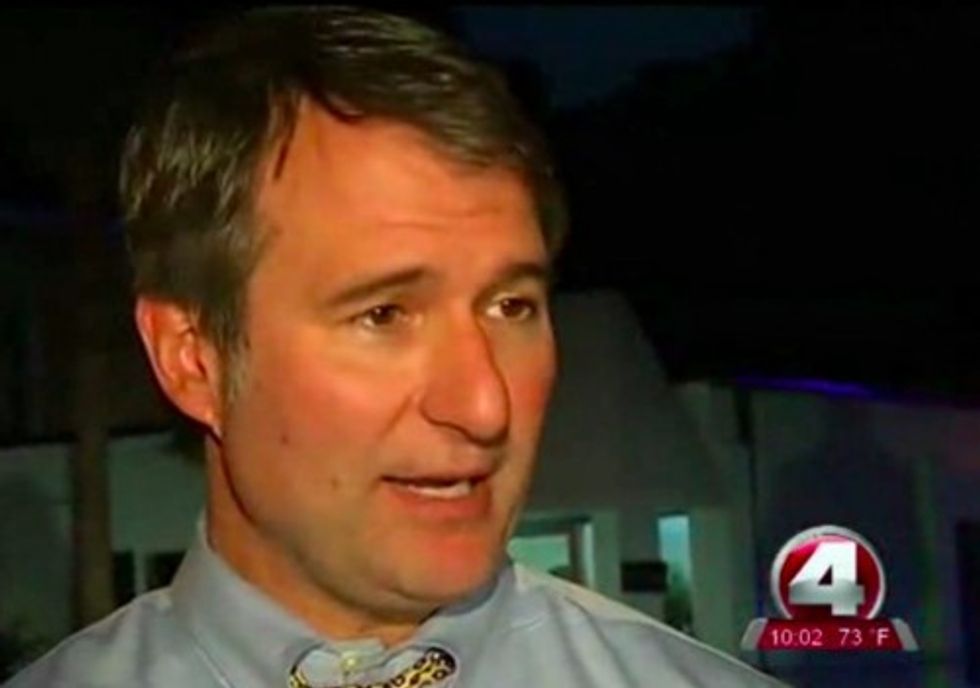 Image source: WXTF-TV
More from the News-Press:
Marshall told his attorney that he had wrestled the gun away from the other man and fatally shot him in the scuffle earlier in the afternoon, Harris said.

Marshall, 52, had a swollen lip, a freshly missing tooth, another tooth that is chipped and what looked like two broken thumbs, Harris said.

Attorneys called 911 shortly after he arrived at the law firm about 4 p.m.

The two men had been in some sort of dispute over property work in Bokeelia, Harris said. Marshall had called the attorneys days before the incident saying he feared for his safety, Harris said. The lawyers said they had advised him to get a restraining order, he said.
Lee County Sheriff's deputies on the scene wouldn't confirm if Marshall will be arrested, but Harris told the News-Press that he wouldn't be.
"It's the cleanest-cut case of self defense I've ever seen," Harris told the paper, adding that his client appeared shaken and doesn't remember much about the fight, the drive or even a call with his wife.
Marshall has a pending criminal charge involving an assault with a weapon, Harris told the News-Press without elaborating.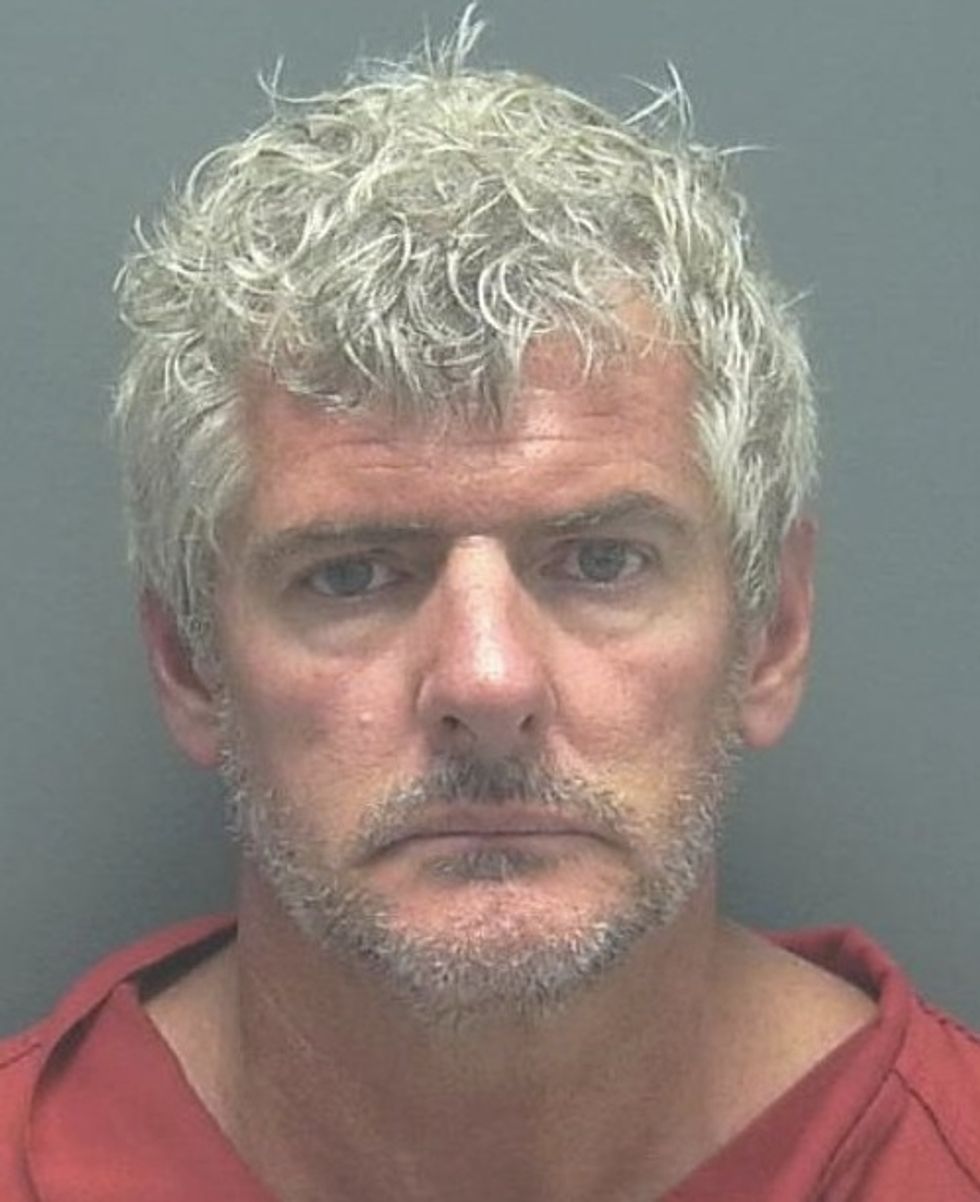 John Marshall photo after previous arrest. (Image source: Lake County Sheriff's Office)
"I believe he's in shock — probably now still," Harris told the News-Press. "He's still breathing heavy. He's looking like a man who lost the world."
Hubbell's neighbors told WFTX-TV he wasn't known as violent.
"He's one of the nicest, most upstanding people I've ever known," neighbor Jill Hammer told WFTX. "The integrity and the love this man shows to all his neighbors and his family...he would never have started a confrontation. He would have turned and walked away."
Authorities are investigating.
—
Follow Dave Urbanski (@DaveVUrbanski) on Twitter