Democrats on the Select Committee on Benghazi argued Friday that Chairman Trey Gowdy (R-S.C.) should withdraw the subpoena he issued to former Secretary of State Hillary Clinton, which is aimed at uncovering all her personal emails dealing with the 2012 attack in Libya that killed four Americans.
Instead, they said he should just ask Clinton and her lawyers to cooperate in the committee's effort to find her emails, and said her lawyers have been "very accessible" during the investigation so far.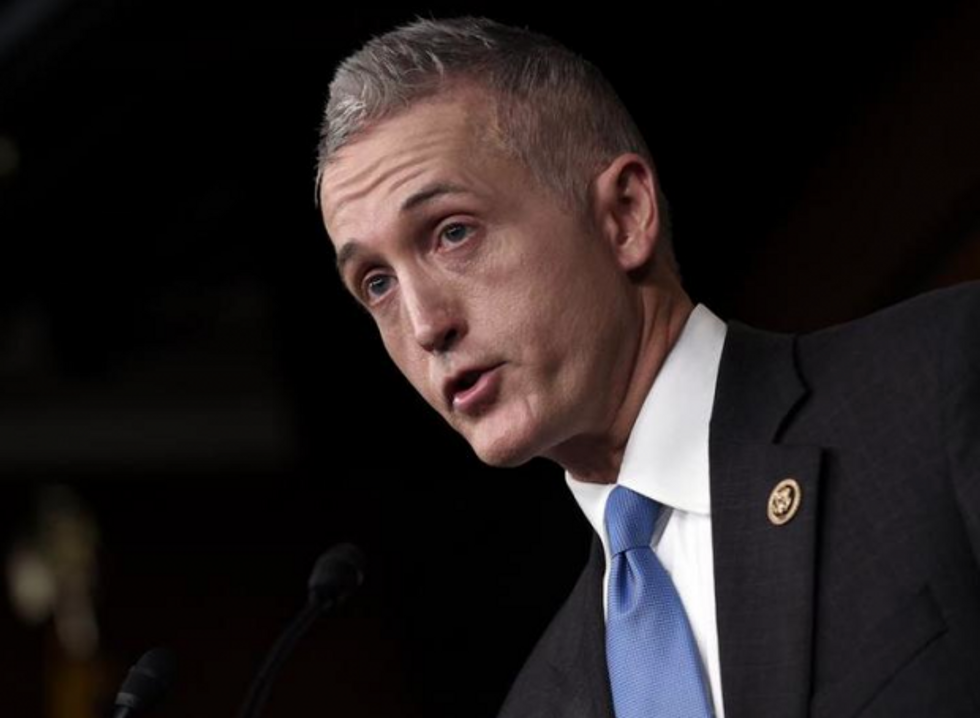 Democrats want Select Committee on Benghazi Chairman Trey Gowdy (R-S.C.) to drop his subpoena that is seeking private emails on the 2012 Benghazi attack from former Secretary of State Hillary Clinton. Image: AP Photo/Susan Walsh
"We urge you to withdraw the ill-considered subpoena — whose issuance to a cooperating witness serves only to highlight the increasingly partisan nature of the committee's focus — and to immediately publish the secretary's emails in their entirety, as she has requested," the Democrats wrote.
Gowdy indicated this week that he subpoenaed Clinton because the State Department can't say for sure whether it has all of her emails from when she served as secretary.
But Democrats led by ranking committee member Elijah Cummings (D-Md.) seemed to ignore that point, and instead complained that Gowdy issued the subpoena without any cooperation with Democrats.
"[Y]ou rushed to issue a unilateral subpoena to Secretary Clinton with no debate, no vote, and no deliberation whatsoever by committee members," they wrote.
Democrats have complained that Republicans are running the committee in a highly partisan fashion for the last several months. In their letter to Gowdy, they went further by arguing that his decision to subpoena Clinton appears to be a campaign tactic aimed at helping Republicans.
"Allowing these emails to be made public will help clear up any misperceptions and will also help return the committee to its original purpose, investigating the tragic events in Benghazi, rather than allowing it to become a surrogate for the Republican National Committee," they wrote.
After withdrawing the subpoena, Democrats said Gowdy should hold a hearing with Clinton, who can then state under oath whether she has handed over all her emails. They also said Gowdy should publish all the emails they have from Clinton's private accounts.
Read the Democratic letter here: