© 2023 Blaze Media LLC. All rights reserved.
Officials at the Social Security Administration reported to Congress Monday that hundreds of people each month and several thousand each year are considered as "dead" by the federal government, even though they're alive.
"There are less than 1,000 cases each month in which a living individual is mistakenly included on the death master file," Patrick O'Carroll, Jr., SSA's Inspector General told a Senate hearing.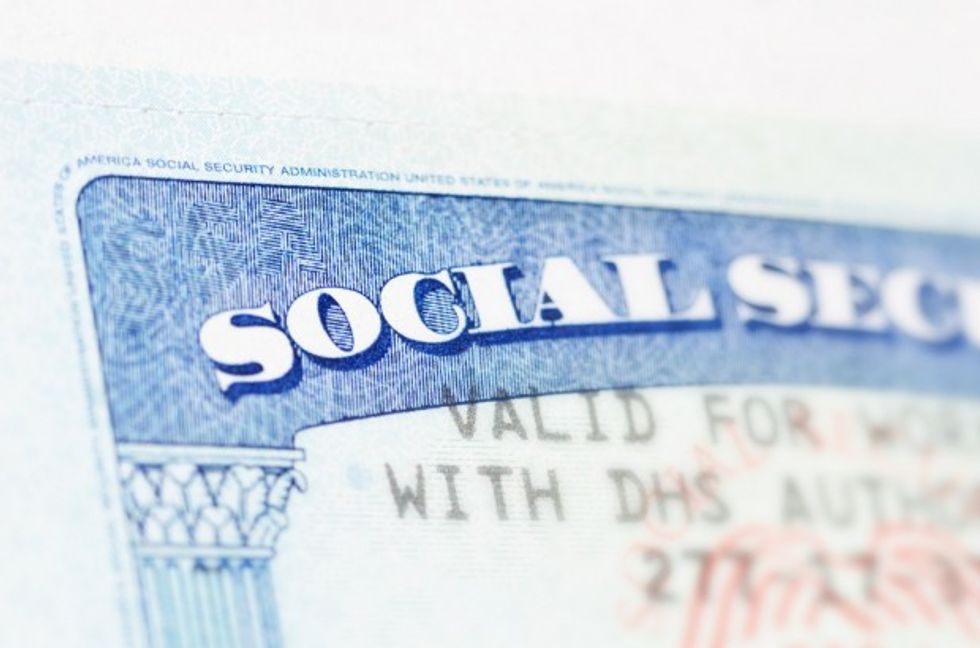 Social Security thinks thousands of the living are dead, and thinks thousands of the dead are living. Image: Shutterstock
Sean Brune, senior adviser to an SSA deputy commissioner, said this happens to just a small percentage of people, although he admitted this adds up to "fewer than 9,000 a year."
"Over the years, we have significantly improved our death information collection process, and this information is highly accurate," Brune said. "Of the millions of reports we receive annually, less than one half of one percent are subsequently corrected."
As infrequently as it might happen, the problem with being listed as dead when you're not is that federal benefits may suddenly be terminated, and it may be difficult to find a job. Judy Rivers from Alabama told the committee that this happened to her twice, and that she ended up living in her car because she couldn't be hired after the government told employers she was dead.
But the reverse problem happens as well — the designation of some people who are alive when they're not. That problem can drain Social Security payments away from the living, where they're needed, and instead wastes them on the dead.
For example, the Senate hearing was held just days after the Inspector General released a report saying that Social Security had a list of 6.5 million people aged 112 or more who could potentially be receiving benefits, when there are just a few dozen people in the whole world who are that old.
Sen. Ron Johnson (R-Wis.) asked Brune why SSA doesn't just purge all the data on anyone above a certain age, on the assumption that they are dead after 140 years. But Brune said SSA is still examining how to react to the report, even though the Inspector General recommended a similar step.
Want to leave a tip?
We answer to you. Help keep our content free of advertisers and big tech censorship by leaving a tip today.
more stories
Sign up for the Blaze newsletter
By signing up, you agree to our
Privacy Policy
and
Terms of Use
, and agree to receive content that may sometimes include advertisements. You may opt out at any time.