As of Monday, the federal government was once again forced to operate under a debt ceiling, a limit that will impose real restrictions on federal spending until Congress agrees to increase the ceiling.
Last year, Congress passed legislation to suspend the debt ceiling until today, which allowed the government to take on as much debt as it needed to operate. But as of today, the ceiling is back, and the government can't exceed the total debt level that it has as of now.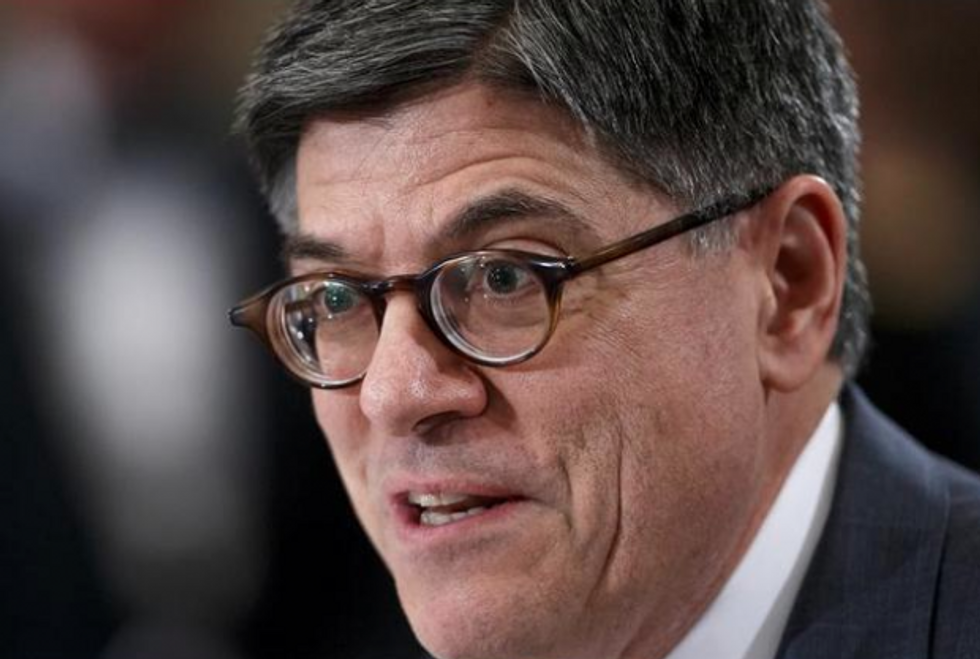 Treasury Secretary Jacob Lew is using 'extraordinary measures' to keep the U.S. government from bumping up agains the debt ceiling, which is roughly $18.2 trillion. Image: AP Photo/J. Scott Applewhite
While the final debt figure for today will come out later this week, it's expected to be a limit of about $18.2 trillion.
But the government has some wiggle room for handling its debt situation while Congress considers whether and how to raise the debt ceiling, a process that could still take months to sort out. Most importantly, the Treasury Department can use "extraordinary measures" to cope with the debt, which are several tools the government has used before when up against its borrowing limit.
For example, Treasury Secretary Jacob Lew told Congress on Friday that as of Monday, he would stop issuing new debt to fill up the Civil Service Retirement and Disability Fund, and the Government Securities Investment Fund of the Federal Employees Retirement System Thrift Savings Plan. Those funds are used to pay out tens of billions of dollars worth of retirement benefits to federal workers each year.
"These actions have been employed during previous debt limit impasses," Lew wrote.
The action means a real short-term hit to the two pension funds, but it's one Congress can compensate for later. According to a Congressional Research Service report, federal workers contribute some to their pensions, but the federal government contributes huge amounts itself, and borrows money from other accounts to do so.
The government may also find additional wiggle room in the coming weeks, as April 15 income tax receipts flood the federal coffers and temporarily remove the need for immediate borrowing.
But the inevitable can only be held off for so long, and Lew again urged Congress to quickly increase the debt ceiling in anticipation of the need for billions more in government debt.
"The creditworthiness of the United States is not a bargaining chip, and I again urge Congress to address this matter without controversy or brinksmanship," he wrote.
The issue poses a challenge to Republicans, many of whom aren't afraid of the idea of leaving the debt ceiling where it is, and forcing the government to make cuts that bring the annual budget back into balance. Most leaders in both parties, however, favor some extension of the debt ceiling, and in past years, House Speaker John Boehner (R-Ohio) has called for a dollar of spending cuts for every dollar of new debt that the government can accept.
Republicans may start to address their proposals for the debt ceiling this week, when they introduce their 2016 budget plan.