It's a familiar, heartwarming story: A neighbor gets diagnosed with cancer, and the whole community rallies around to help.
But in this case, cops say the whole thing was a lie.
A Florida woman is facing charges of fraud after sheriff's deputies said she lied about having breast cancer and scammed her community out of thousands of dollars, WTVT-TV reported.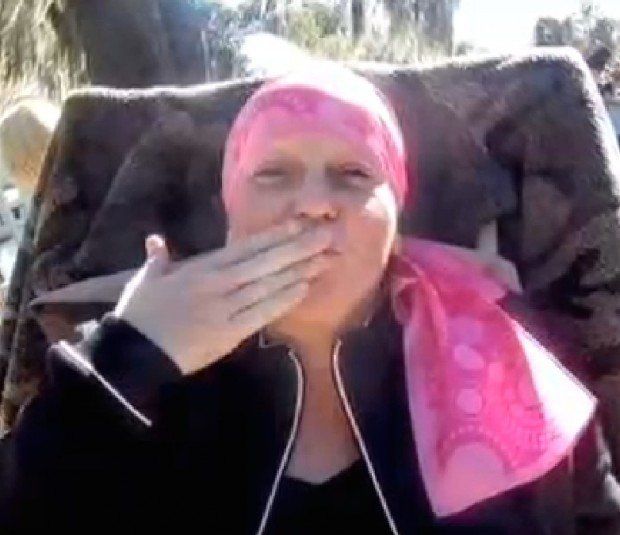 Kelly Johanneson pictured in what police say was a fake cancer getup. (Image via WTVT-TV)
Word spread quickly through the town of Hernando, Florida, last year that 36-year-old Kelly Johanneson was battling stage 4 breast cancer, prompting community groups to sponsor fundraisers for her care, WTVT reported.
The total amount raised on her behalf is hard to determine, but a GoFundMe page for Johanneson raised some $4,400, investigators said.
But after receiving a tip about Johanneson in September, Citrus County sheriff's deputies took a closer look at the woman's situation and soon said they discovered that she didn't have cancer.
She may have shaved her head for the fundraisers, but in prison, Johanneson's hair has quickly grown back.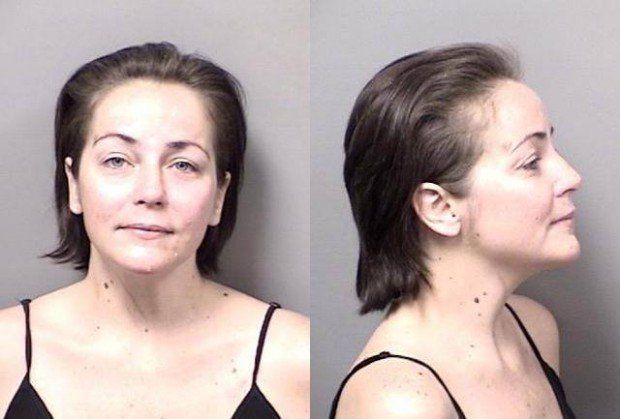 Kelly Johanneson's mug shot. (Image via Citrus County Sheriff's Office)
"This is the first case in Citrus County of its kind," said Detective John Bergen. "It just seems so implausible that someone would use a horrible illness like cancer for personal gain. Johanneson hurt so many people, from people that loved her to people that hardly knew her but wanted to help. It really is unbelievable."
—
Follow Zach Noble (@thezachnoble) on Twitter