In spring 1964, America was hit by "Mustang Mania."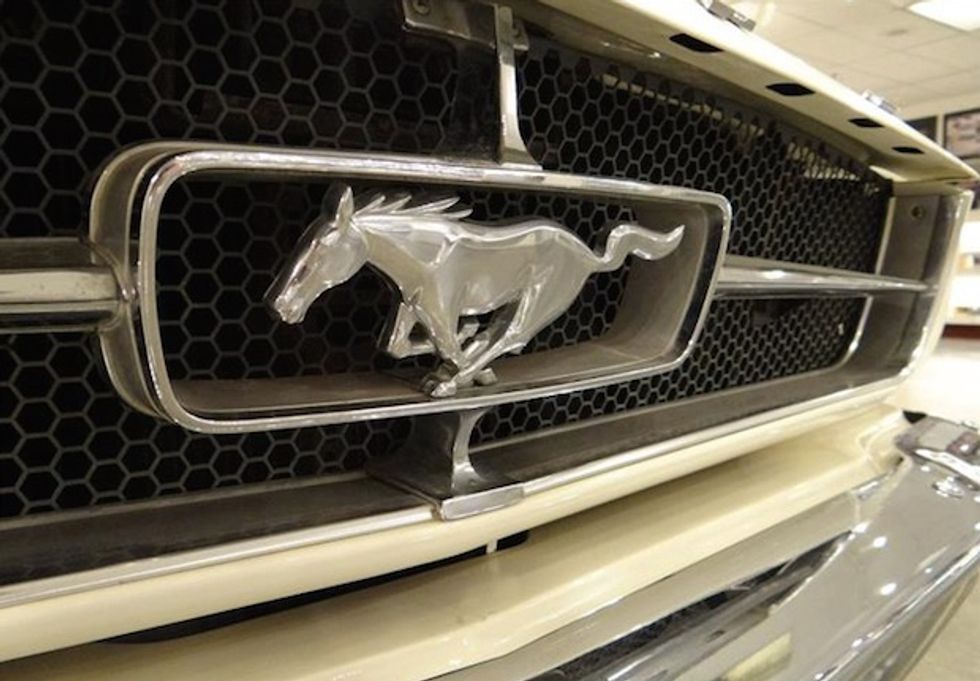 Image source: classiccars.com
It was March 1964 when the first Ford Mustang rolled off the assembly line and into the history books. Coinciding with the launch was also a "Mustang ride" at the 1964 World's Fair in New York City.
The Ford Motor Company's unusual move of launching a new model in the middle of the year was groundbreaking.
Selling over a million cars in under three years, the Mustang became one of the most beloved cars made anywhere in the world, with an original base price of $2,368.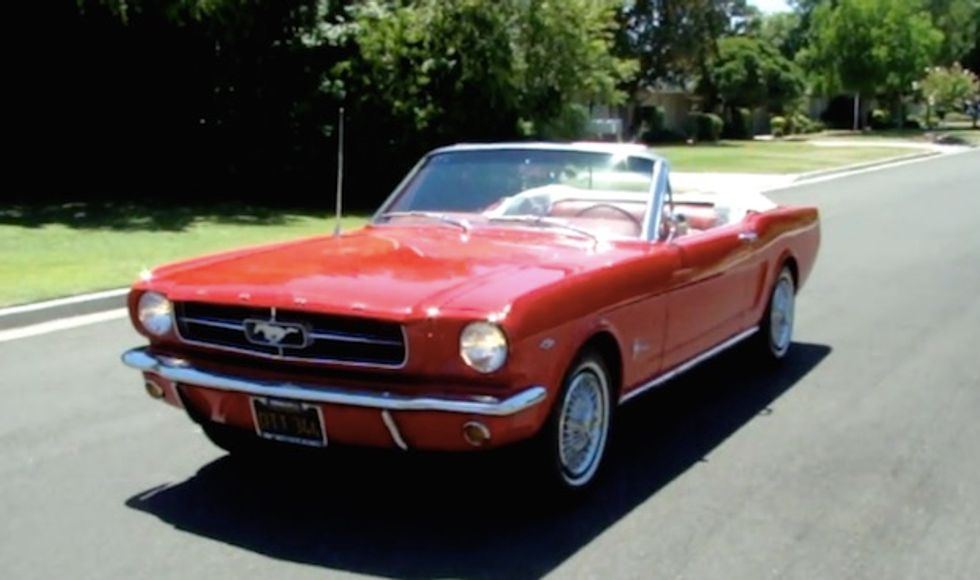 Image source: YouTube
Fifty-one years later, you can buy a Mustang that appears (from the outside) to be identical to the original pony car.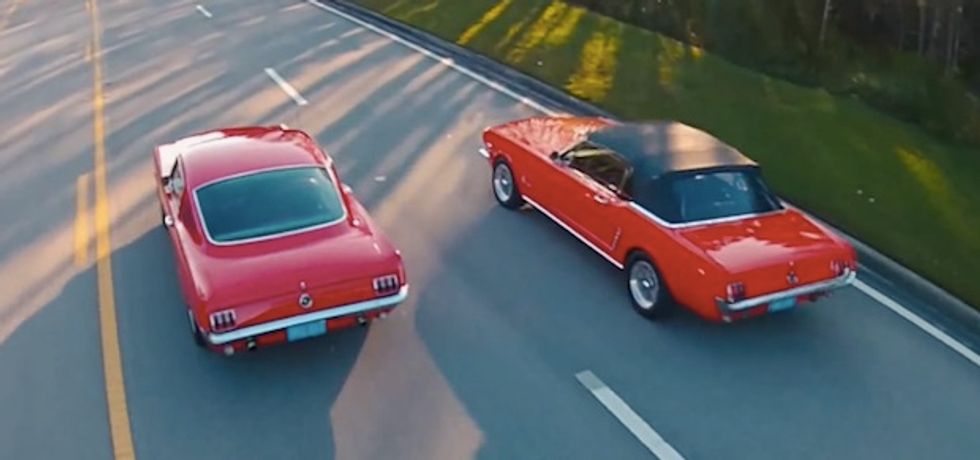 Image source: YouTube
Revology Cars, a Florida-based company has just announced a "new" version of the classic car. Using exact replica Mustang bodies licensed from Ford and formed by Dynacorn, Inc. of California, the cost of Revology's 2015 replica Mustang starts at $119,500 for the basic fastback model and $122,000 for the convertible.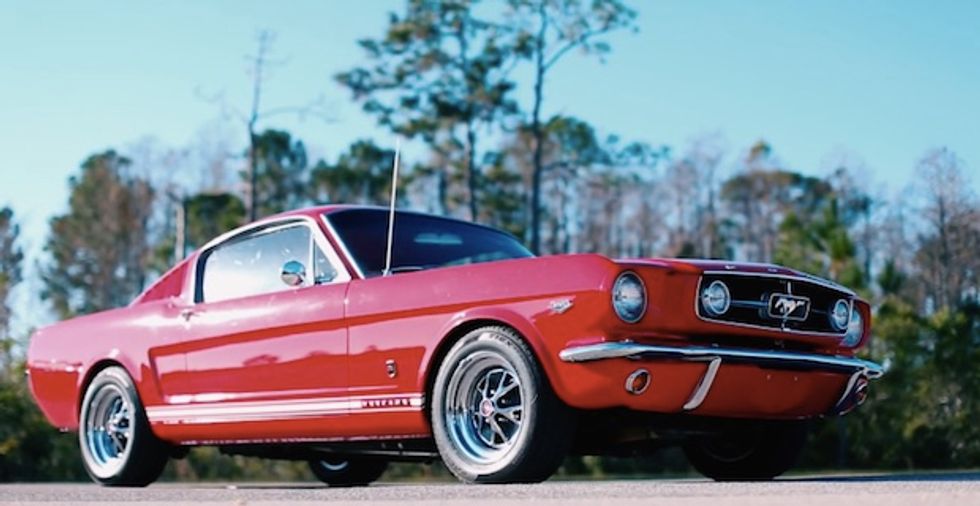 Image source: YouTube
If you searched for an original, used 1964 1/2 Ford Mustang, you could probably find one in very good to excellent condition for $30,000 – 40,000.
As you might expect, Revology's replica Mustang and its $120,000 price tag comes with some serious upgrades from the original car. Instead of a six-cylinder engine, the new clone has an eight-cylinder power plant that can be serviced at any Ford dealership.
The electrical system has also been updated to include a digital messaging system, USB ports, auxiliary audio inputs and LED headlights, tail lights and backup lights.
The modern mustang also includes several standard conveniences like power windows (hidden by a crank handle), power seats and air conditioning.
If you're interested in ordering one of the new classic Mustangs, Revology asks for a deposit of around $40,000, or what you would have paid to purchase 16 new Mustangs in 1964.
Watch the company's promotional video.
—
Follow Mike Opelka (@Stuntbrain) on Twitter