Police say the two men forced their way inside a man's house, told him they were armed and demanded money.
The homeowner was armed too, and he opened fire on the would-be robbers — and now all three men have been arrested.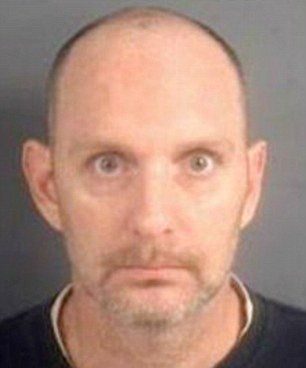 Harold Williams. (Image via Daily Mail/Fayetteville Police Department)
Fayetteville, North Carolina, homeowner Harold Williams shot the two men who tried to rob him on Friday evening, but because of his status as a convicted felon, he's been arrested along with the men who tried to rob him, WTVD-TV reported.
Police said Williams, 42, opened fire as Roy Lee Hawk, 27, and Martize Douglas, 23, forced their way into his home just before 5:15 p.m. on Friday, WRAL-TV reported.
Hawk and Douglas were both on probation and active GPS monitoring.
WRAL noted that all three men involved had criminal histories, included drug offenses for Williams and, in Hawk's case, convictions for armed robbery and conspiracy to commit robbery in connection with the 2008 murder of a Fort Bragg soldier outside a nightclub.
Hawk, who was later hospitalized in critical condition, was incapacitated in the shooting, while Douglas escaped but later came to the hospital, where he was admitted in serious condition, WRAL reported.
Douglas and Hawk face charges of common law robbery, breaking and entering, and felony conspiracy, while Williams faces a weapons charge for the handgun he used to defend his home, WTVD reported.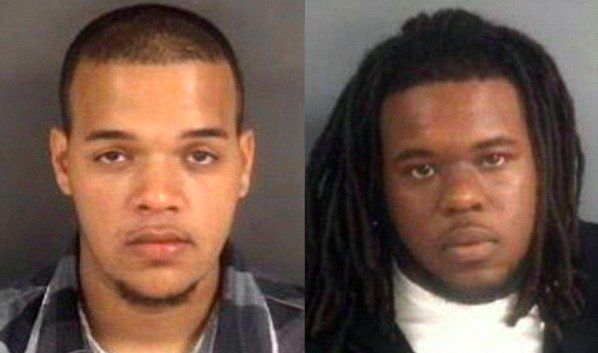 Roy Lee Hawk, left, and Martize Douglas, right. (Images via Daily Mail/Fayetteville Police Department)
The case is still under investigation, and police said the attempted robbery may not have been a random act.
Watch WTVD's report below:
(H/T: Daily Mail)
—
Follow Zach Noble (@thezachnoble) on Twitter