Deputy James Collins had only worked with the Pasco County Sheriff's Office in Florida for two weeks when he found himself in a harrowing situation.
According to WFLA-TV, Collins was among the first to respond to an emergency call about a burning home. When he arrived, he was told someone was still inside. With his body camera on, he captured video as he quickly tried to make his way through the smokey home. After going through the inside didn't work, his camera caught the rescue of the trapped woman through a bedroom window instead.
When Collins and his fellow deputies arrived at the burning home in Holiday, Florida, early Monday morning, they were told by a woman who already made it outside that her adult daughter remained inside, the Pasco County Sheriff's Office's wrote on its Facebook page.
Collins' body cam video showed his initial attempt to locate the daughter.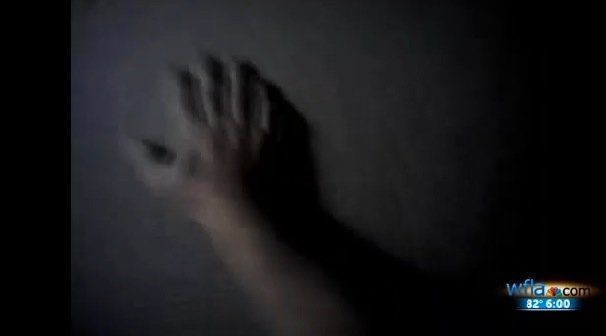 A Pasco County deputy crawled on his hands and knees in an initial attempt to locate a woman inside a burning home. (Image source: WFLA-TV)
"Which way? Which way?" Collins was heard repeating several times.
He told WFLA though that the smoke was too thick and he had to exit.
"I got down low so that I could see anything.  Once I got inside, she couldn't tell us which direction to go, and then I just couldn't breathe anymore and I had to back out," Collins told the news station.
That's when his fellow deputies enacted another plan.
"After Dep. Kamal shattered a side window with his ASP (retractable baton), he, Cpl. Mulkey, and Dep. Pease forced the frame of the window open," the sheriff's office stated on Facebook. "The trio placed a blanket over the window and Corp. Mulkey and Dep. Pease grabbed one of the women and pulled her through the window and away from the burning home."
Watch the footage in WFLA's report:
Neither of the two women were taken to the hospital, according to the sheriff's office.
At a time when police body cameras are being instituted at many departments around the country, Pasco County Capt. James Mallo told WFLA this is an example of the benefit of using such technology.
"I think goes to show you is an excellent example of what we can show, not only in court situations, not only in criminal situations, but also in situations such as this," he told the news station.
(H/T: WKMG-TV)