Former President George W. Bush received praise from an unlikely source Thursday: Hillary Clinton.
The potential 2016 White House contender was delivering her final paid speech at a summer camp conference in New Jersey when she spoke about the art of compromise.
"We've lost the essential role of relationship-building and consensus-building," Clinton told the Atlantic City crowd, according to Time. "When I was in the Senate, I realized that I might be opposed to someone's bill today, and working with that person tomorrow."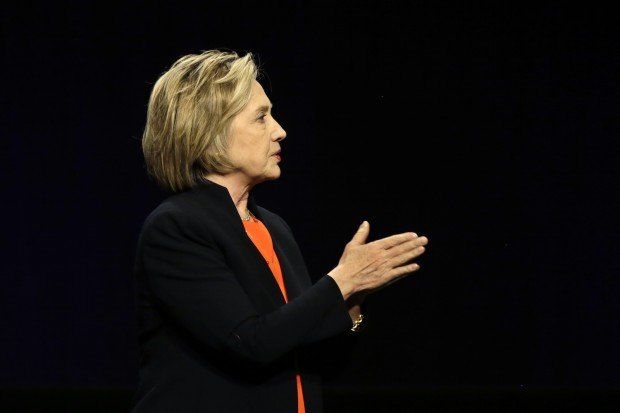 Former Secretary of State Hillary Rodham Clinton pauses for a moment as she addresses around 3,000 summer camp and out of school time professionals at the American Camp Association and Tri State CAMP conference Thursday, March 19, 2015, in Atlantic City, N.J. (AP Photo/Mel Evans)
"I did a lot of reaching across the aisle working with people who had a lot of political differences with me," she added.
Clinton then recalled an Oval Office encounter she had with Bush in the days following the 9/11 attacks. At the time, she was a U.S. senator from New York.
"President Bush looked at us and said, 'What do you need?' And I said, 'We need $20 billion to rebuild New York Mr. President.' And he said, 'You got it.' I will never forget that," Clinton said.
"If you don't build relationships with people and all you do is show up to argue and show up to point fingers, you can't get anything done," she added. 
Clinton, currently fighting off criticism over the questionable actions she took with her email as secretary of state, is widely expected to launch a bid for the White House in 2016.
—
Follow Oliver Darcy (@oliverdarcy) on Twitter