Calling for their beheadings, a self-proclaimed arm of the Islamic State published a list of addresses purportedly belonging to approximately 100 members of the U.S. military late Friday night.
Identifying themselves as the "Islamic State Hacking Division," the group claimed to have obtained the personal information of military personnel from compromised military servers, databases and emails.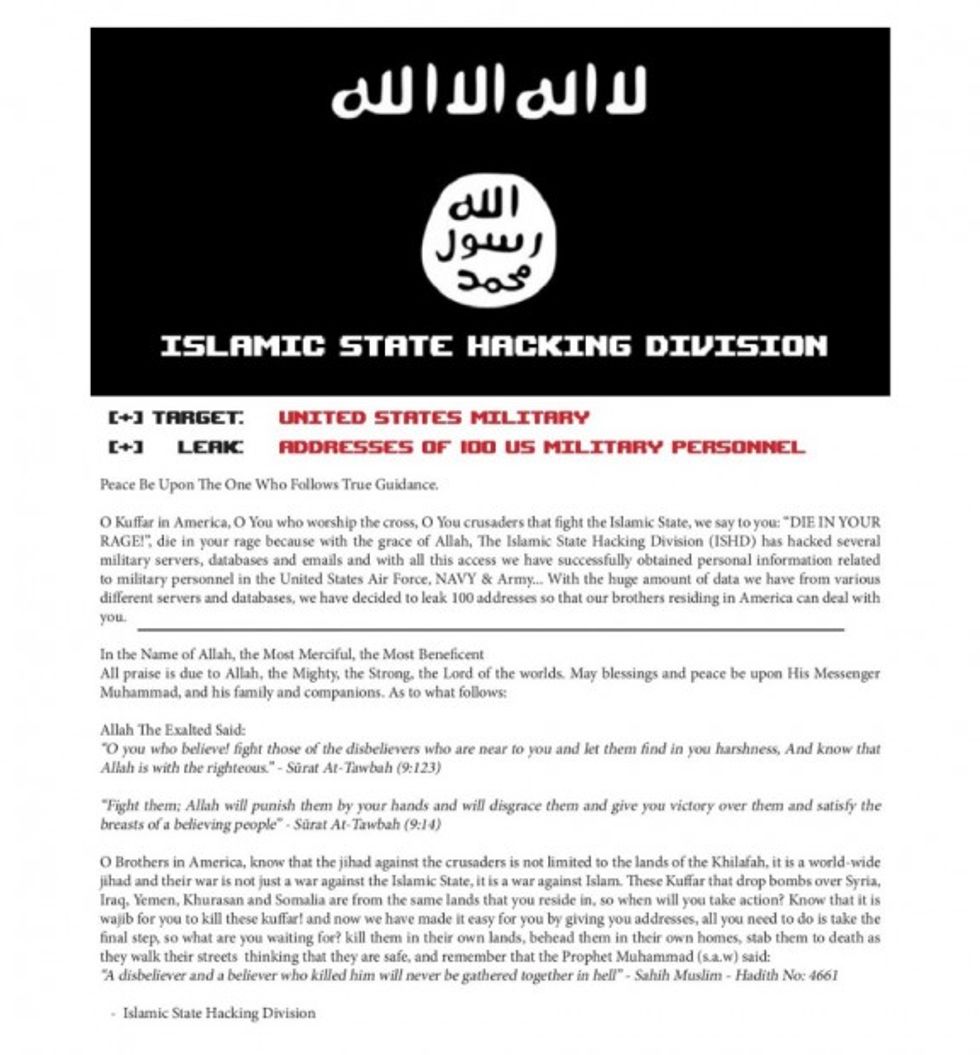 Image source: Screen grab
"[W]e have decided to leak 100 addresses so that our brothers residing in America can deal with you," the group warned.
"Kill them in their own lands, behead them in their own homes, stab them to death as they walk their streets thinking that they are safe," the "Islamic State Hacking Division" added.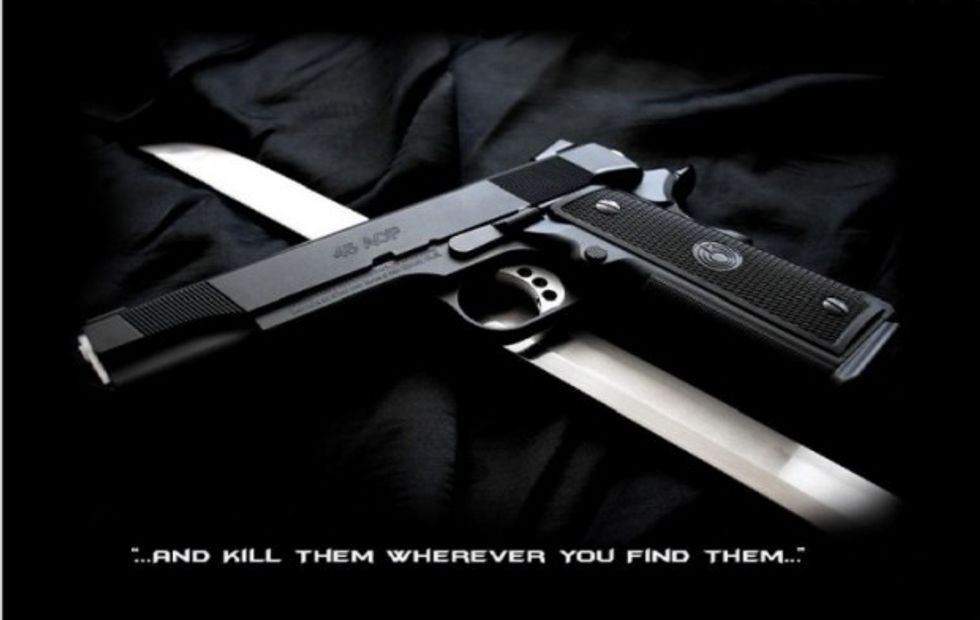 A picture included in the document which purports to leak personal information of approximately 100 members of the U.S. military. (Image source: Screen grab)
In the online document, names and photos accompanied addresses purporting to belong to the military personnel. An informal review of the information by TheBlaze appeared to show matches between some names, photos and listed addresses.
A Defense Department spokesperson was unable to authenticate the information, but said the U.S. military is investigating.
"[W]e are looking into it," the spokesperson told TheBlaze in a short statement. "The safety of our service members is always a concern."
Marine Corps spokesman Lt. Col. John Caldwell told TheBlaze in a statement that "NCIS is conducting in person notifications to the affected Navy and Marine personnel regarding this presently unverified threat/data breach."
"It is recommended Marines and family members check their online/social footprint, ensuring privacy settings are adjusted to limit the amount of available personal information," he added. "Vigilance and force protection considerations remain a priority for commanders and their personnel worldwide."
The Air Force said they are also reaching out to members listed in the document.
"The Air Force is cooperating fully with the DOD on this matter," Lt. Col. Holly Slaughter said. "We are taking the appropriate steps to make sure that everyone who needs to know is notified. As always, force protection is a primary concern."
In January, the social media accounts of the U.S. Central Command was compromised by Islamic State sympathizers. Hackers used Twitter to publish a list of military members and their addresses. At the time, the Pentagon contacted affected individuals and local law enforcement.
This story has been updated to include more information. Last update: 9.26 p.m. ET.
—
Follow Oliver Darcy (@oliverdarcy) on Twitter