© 2023 Blaze Media LLC. All rights reserved.
Getting a package in the mail is exciting but having to deal with the foam peanuts that made sure your goods arrived in one piece, not so much. Try as you might to remove the contents carefully, peanuts are bound to scatter all over your floor. Then, when it comes to throwing them away, they take up such a large amount of your trash bag and can remain in landfills for years.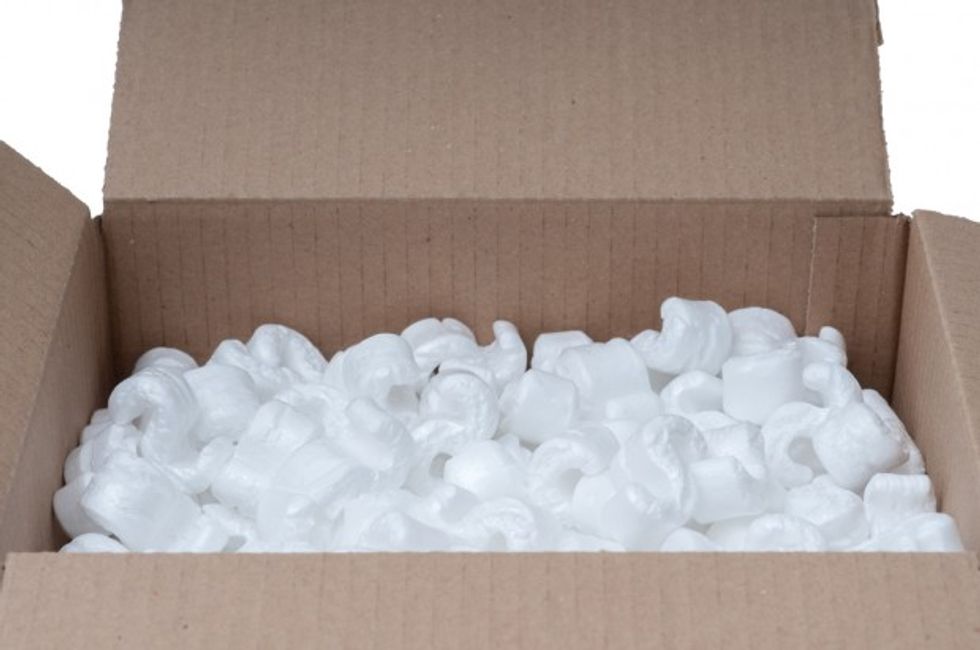 Photo credit: Shutterstock
Though these are mostly minor annoyances in the grand scheme of things, scientists finally devised another use for packing peanuts.
One of the presentations at the 249th National Meeting & Exposition of the American Chemical Society this week described how the peanuts could be turned into rechargeable battery parts.
A news release about the discovery reported that researchers from Purdue University transformed the packing peanuts into carbon microsheets and nanoparticles that they used as anodes in lithium ion batteries. In tests, the researchers found that the anodes made from the packing peanuts worked better than graphite ones on the market now.
"They both have disordered, porous structures," Dr. Vinodkumar Etacheri said in a statement. "Their disordered crystal structure lets them store more lithium ions than the theoretical limit, and their porous microstructure lets the lithium ions quickly diffuse into the microsheets and creates more surface area for electrochemical interactions."
Watch this ACS video about the new use for packing peanuts:
Not only would this reduce the space packing peanuts take up in landfills — they can remain for up to 100 years before breaking down — but the scientists also noted that some of the peanuts have compounds that are harmful to the environment as well.
"Outside in a landfill, potentially harmful substances in the peanuts, such as heavy metals, chlorides and phthalates, can easily leach into the environment and deteriorate soil and water quality," Dr. Vilas Pol said in a statement.
Even the starch-based versions, which are designed to melt down when they come into contact with water, "contain chemicals and detergents that can contaminate ecosystems," Pol said.
The researchers hope to make this use for packing peanuts a commercially viable option within the next couple of years, according to the news release.
—
Front page image via Shutterstock.
Want to leave a tip?
We answer to you. Help keep our content free of advertisers and big tech censorship by leaving a tip today.
more stories
Sign up for the Blaze newsletter
By signing up, you agree to our
Privacy Policy
and
Terms of Use
, and agree to receive content that may sometimes include advertisements. You may opt out at any time.