Sen. Ted Cruz (R-Texas) is officially running for president of the United States in 2016.
I'm running for President and I hope to earn your support! pic.twitter.com/0UTqaIoytP

— Ted Cruz (@tedcruz) March 23, 2015
The senator laid to rest speculation by announcing his bid for the 2016 GOP nomination for president just after midnight on Monday.
The announcement makes Cruz the first Republican to declare candidacy for 2016.
The tea party Republican has strong support among the conservative base, but he has routinely butted heads with members of the GOP establishment. Members of his own party have called him names like "fraud" and "wacko bird."
It was first reported by the Houston Chronicle on Sunday that Cruz would formally enter the race during a morning speech at Liberty University in Lynchburg, Virginia, choosing to begin his campaign at the Christian college founded by the Rev. Jerry Falwell rather than his home state of Texas or the early voting states of Iowa and New Hampshire. It was unclear if the leaking of the news made him move his timetable forward.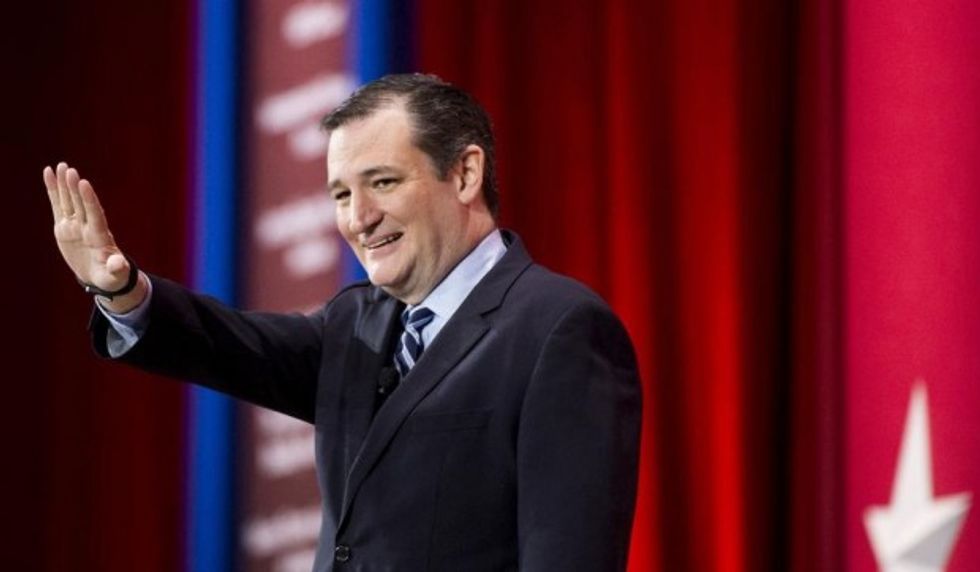 UNITED STATES - FEBRUARY 26: Sen. Ted Cruz, R-Texas, speaks at CPAC in National Harbor, Md., on Feb. 26, 2015. (Bill Clark/CQ-Roll Call,Inc.)
"The official Republican pool of candidates will take a quantum leap forward with his announcement tomorrow," said Amy Kremer, the former head of the Tea Party Express. Cruz's announcement, she said, "will excite the base in a way we haven't seen in years."
Elected for the first time just three years ago, when he defeated an establishment figure in Texas politics with decades of experience in office, Cruz has hinted openly for more than a year that he wants to move down Pennsylvania Avenue from the Senate and into the White House. His plans were confirmed Sunday by one of his political strategists, who spoke to The Associated Press on condition of anonymity so as not to preclude the announcement.
While Cruz is the first Republican to declare his candidacy, he is all but certain to be followed by several big names in the GOP, including former Florida Gov. Jeb Bush, Wisconsin Gov. Scott Walker and two Senate colleagues, Kentucky's Rand Paul and Florida's Marco Rubio.
The Associated Press contributed to this report.
---