Mike Bhatnagar was doing some work in the basement of his restaurant when he noticed an unfamiliar door.
"I peeked in and then I brought my flashlight, and I kept on going, and I said, 'Oh my, my. What is this?" the Hat Resto Pub owner told Canada's CTV. "Is it a tunnel? Is it a crawlspace? Is it a storage space? What is it?"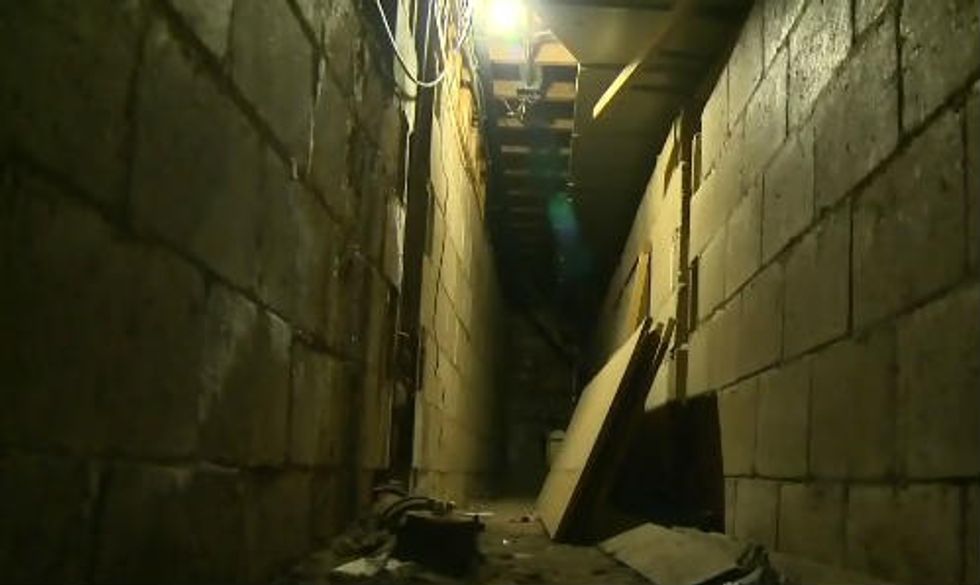 Image source: CTV
It turned out there was a secret tunnel beneath the restaurant that Bhatnagar, who bought the place in 2013, never knew existed.
The pub is one of the oldest eateries in the Alberta province city of Edmonton. The building was constructed in 1908, although its doors first opened in 1912 under the name Golden Spike.
Bhatnagar asked the previous two owners of the restaurant if they knew about the tunnel; they didn't. A city archives official said there is no record of its construction.
Bhatnagar said he thinks the tunnel was once much wider, since the walls appear to have been reinforced by soil and cinderblocks.
This is the second tunnel to be discovered in Canada just this year. In January, construction workers in Toronto found a 33-foot-long, 6-foot high tunnel.
Given its close proximity to the venue where the 2015 Pan Am & Parapan American Games will be hosted, suspicions were raised at the time as to whether that tunnel could have been built for odious reasons.
But as it turned out, it was actually constructed by two men who simply wanted a place to "hang out." Police later said it posed no security threat, although they eventually dismantled the tunnel by filling it with dirt.
(H/T: CTV News)
–
Follow Jon Street (@JonStreet) on Twitter