Bobby Schindler, the brother of Terri Schiavo and executive director of the Terri Schiavo Life and Hope Network, said giving patients food and water through feeding tubes has been reclassified as medical treatment in some areas, and it has "eroded" Americans' medical rights.
"That makes these people's lives vulnerable, these people who are receiving only food and water like Terri," Schindler said on The Glenn Beck Program. "They really have become medically vulnerable. People don't realize how much, generally speaking, how much our medical rights have eroded and been put in the hands of complete strangers."
"Things, I think, are on a really dangerous slippery slope," Glenn Beck said. "We are on a really dangerous path. ... What is it you think we can do?"
"I don't know, Glenn," Schindler responded. "That's one of the toughest questions that I get asked and have to answer. Our family and our foundation and what we're doing, we're just trying to focus on the people that we can help, the families that call us. Obviously it takes changing public policy. We have to find the laws to better protect these people."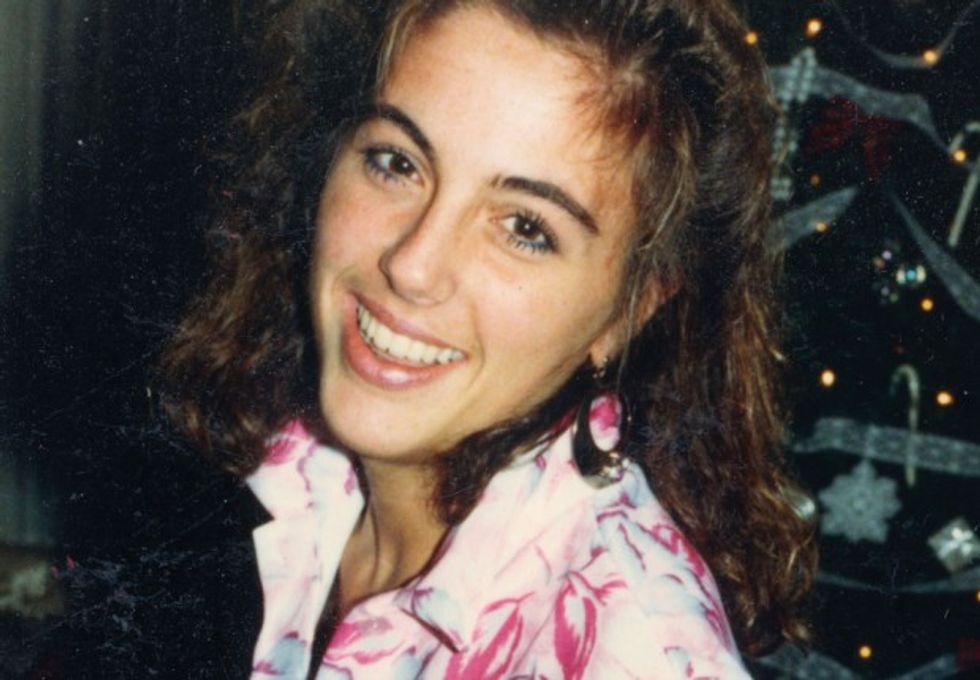 FILE - In this undated photo released by the Schindler family, Terri Schiavo is shown before she suffered catastrophic brain damage that lead to an epic legal battle that involved dozens of judges in numerous jurisdictions, including the U.S. Supreme Court. Terri Schiavo died in 2005. As Jeb Bush, then the Governor of Florida, prepares for a likely presidential bid, one name seems destined to loom large over his potential campaign: Terri Schiavo. The battle over the fate of the brain-damaged woman from the Tampa Bay-area was a defining moment in Bush's governorship, and two events this week suggested that his controversial intervention to keep her alive will remain a political flashpoint. (AP Photo/Schindler Family Photo, File)
Schindler said it is truly frightening what families who "don't have a voice and [don't] have the means to protect their loved ones" can go through.
"There seems to be a shift, Glenn, where now these types of decisions are being made by physicians, by ethics committees, by hospital boards where once families made the decisions," he said. "It is now dependent, many times, on whether the physicians and ethics committees are willing to provide [food and water]."
Schindler said there are wonderful doctors and facilities, and an intense amount of research has been done on the brain since his sister's death, but he reiterated that the "trend" seems to be moving away from life.
He said his father never forgave himself for being unable to save his daughter. While she was dying of starvation and dehydration, they weren't even allowed to put ice chips in her mouth to ease her misery.
"Aside from watching my sister die this way, Glenn -- the inhumanity of starving, dehydrating to death a human being -- something that if we do to an animal, we go to jail, my dad had to walk into a room, a hospice room with my mom for almost two weeks to watch his daughter slowly die this way," Schindler said. "And there was nothing he could do to stop it."
"He told me privately one time ... he was not able to forgive himself," Schindler said. "He said as a father, he should've been able to stop this. He should've been able to protect his daughter."
Beck is speaking on March 31st in Philadelphia for an event in Schiavo's honor, to raise awareness for the medically vulnerable and disabled.
[mlbvideo content_id=53313283]
The full episode of The Glenn Beck Program, along with many other live-streaming shows and thousands of hours of on-demand content, is available on just about any digital device. Click here to watch every Glenn Beck episode from the past 30 days for just $1!