Rep. Eleanor Holmes Norton (D-D.C.) was captured on video trying -- and failing miserably -- to park her vehicle in a wide open parking space between two House office buildings on Wednesday.
A "tipster" who caught the stunning incident on video claimed Norton grazed the vehicle parked next to her several times but didn't even leave a note, which Norton's office later disputed.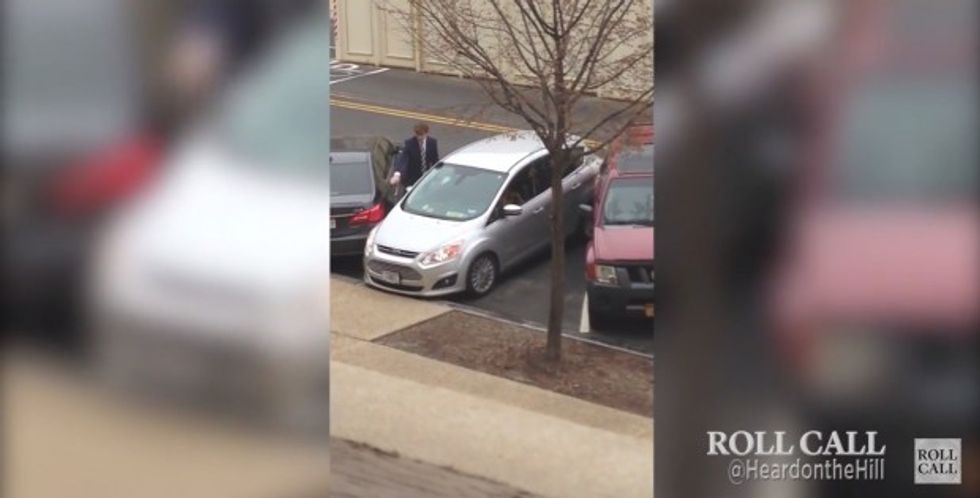 (The Hill/YouTube)
After spending some time trying to get the car parked right, Norton eventually gave up and left her vehicle improperly parked while she took care of whatever business she had to take care of at the U.S. Capitol.
"If she parks like that she should not be a member of Congress anymore," one of the witnesses recording the event said. The "tipster" eventually provided the video to Roll Call.
At one point, a Capitol Police vehicle drove by the glaring parking offense but just drove right by.

More from Roll Call:
Our spy estimates the entire head-scratching episode lasted about half an hour, including the painful insertion process and her 20-minute jaunt into Cannon.

Once done with her business, the tipster said Norton backed out of the space and rolled out onto the unsuspecting District streets.

"She hit the car next to her and did not leave a note, though I couldn't see any damage," was our spy's takeaway from the mid-day drama.
However, Norton's office told the publication that the congresswoman assessed the vehicles for damage and "could not find any."
"But we left a note with a business card so the congresswoman could be contacted in case we missed any," a spokesperson with Norton's office said.
---